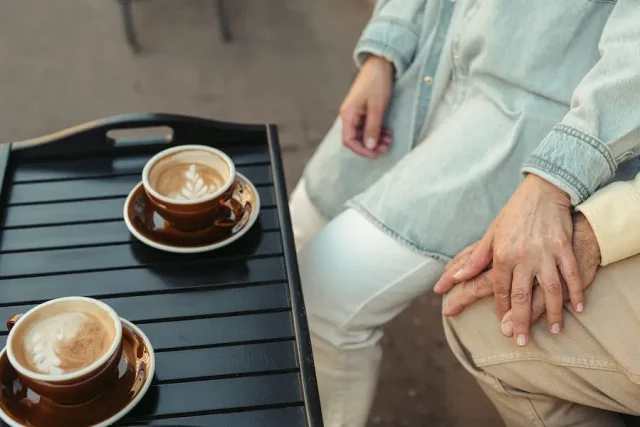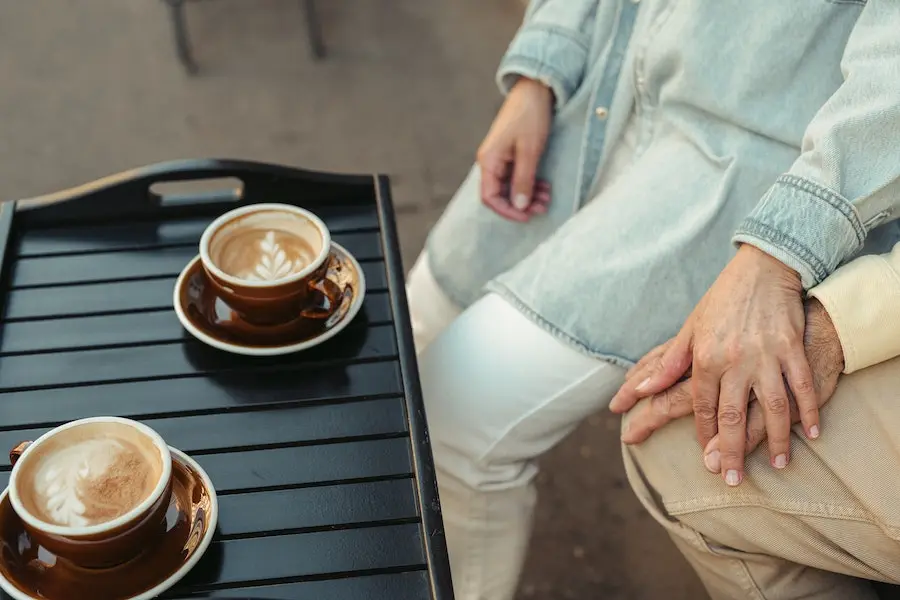 Are you a caffeine lover always on the lookout for quick, convenient coffee solutions? If so, then it's time to say goodbye to your messy coffee grounds and embrace the world of coffee pods! Forget running out of filters as these clever little disks take all the hassle out of creating an amazing cup every single time. Read on to find out why this pre-made option is heating up kitchens everywhere.
What Are Coffee Pods And Why Should You Use Them
Coffee pods are a game-changer for coffee enthusiasts who want to enjoy a hot, freshly brewed cup of coffee with minimal effort. These small, single-serve pods are pre-packaged with precisely measured coffee grounds that ensure consistency in every brew. They come in various flavors and strengths, making it easy to find your perfect cup of joe. The best part is that you don't need to worry about the hassle of measuring out the right amount of grounds or cleaning up the coffee pot after use. Plus, using coffee pods means less mess and waste compared to traditional coffee brewing methods. All you need to do is pop the pod into the machine and let it work its magic, delivering a delicious and aromatic cup of coffee in just minutes. So, if you value convenience and quality, give coffee pods a try and take your coffee game to the next level.
Benefits Of Using Coffee Pods
Coffee pods, also known as single-serve coffee capsules, have revolutionized the way we consume coffee. They are convenient, easy to use, and provide consistent quality every time. One of the biggest benefits of using coffee pods is that they eliminate the need to measure out coffee grounds or worry about how much water to add. Simply pop a pod into your machine, and you have a perfect cup of coffee every time. Coffee pods are also great for reducing waste since you only use what you need, rather than brewing an entire pot that may go to waste. Additionally, many coffee pods are made from sustainable materials and are biodegradable, making them an eco-friendly option for coffee lovers. With so many benefits, it's no wonder coffee pods are becoming increasingly popular among coffee drinkers worldwide.
Different Types Of Coffee Pods
When it comes to coffee pods, the possibilities are endless. From bold dark roasts to smooth and creamy blends, there's a pod out there for every coffee lover. For the adventurous types, there are exotic options like vanilla macadamia nut or spiced chai latte. Those who prefer a classic cup of joe can opt for a medium roast or even decaf. And for those who like to switch it up, there are seasonal flavors like pumpkin spice or peppermint mocha. To explore the world of coffee pods, you can read more here and find out about different kinds of coffee pods and their advantages. The convenience and variety of coffee pods make them a favorite among busy caffeine addicts and connoisseurs alike. So why not broaden your horizons and try something new? With so many options, you just might find your new favorite brew.
How To Get The Most Out Of Your Coffee Pod Experience
If you're a coffee lover, you probably already know the convenience of coffee pods. They are quick, easy, and allow you to have a cup of coffee in minutes. However, just popping a pod into the machine might not give you the full coffee experience you're looking for. To get the most out of your coffee pod experience, there are a few things you can do. First, make sure to use high-quality coffee pods that are compatible with your machine. Experiment with different brands and flavors to find your perfect cup. Next, pay attention to the water temperature and extraction time of your machine to achieve the best possible flavor. Finally, consider adding a touch of milk or cream to your coffee and enjoy your perfect cup any time of the day!
Tips For Selecting The Right Type Of Coffee Pod For Your Needs
To choose the appropriate coffee pod for your requirements, you need to take into account some factors. Firstly, think about the strength and flavor profile you prefer – do you like a bold, full-bodied coffee or something smoother? Take your pick from options like a dark roast, a medium roast, or a light roast, depending on your taste. Another thing to consider is the type of coffee machine you have at home. Not all pods are compatible with all machines, so make sure you check this before making a purchase. And finally, take a look at the brand you're considering and read reviews – this should give you an idea of the quality of the coffee inside the pod. With these factors in mind, you'll be well-equipped to make the right choice and find the perfect coffee pod for you.
Easy Ways To Store Your Used And Unused Coffee Pods
Coffee pods have become increasingly popular over the years, making it easier than ever to enjoy a quick and delicious cup of coffee at any time of day. However, with so many different types of coffee pods available, it can be challenging to find an easy and efficient way to store them. Thankfully, there are many solutions available that can help you keep your used and unused coffee pods organized. For example, you could invest in a countertop organizer that features convenient compartments for both used and new pods. Or, you could try using a simple drawer organizer that fits neatly inside your kitchen cabinets. Whatever your preference, with a little creativity and some handy storage solutions, you can easily keep your coffee pods organized and ready to use at a moment's notice.
Coffee pods offer convenience and a simplified process for brewing your favorite delicious cup of joe. With just a few tips on storage and selection, you can make the most out of your coffee pod experience. After reading this blog post, we hope that you feel better informed about what is available in the world of coffee pods so that you can make an informed decision about which type is right for you.