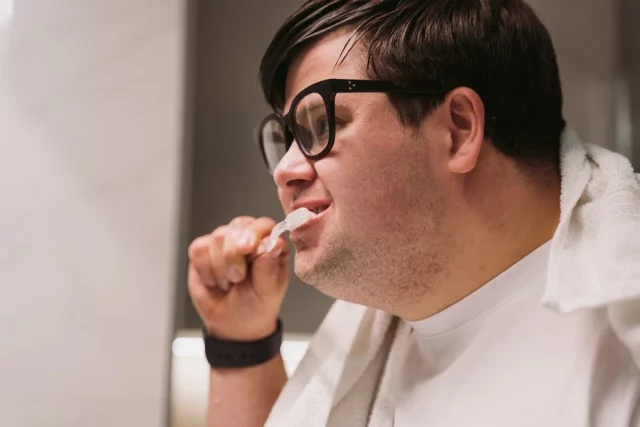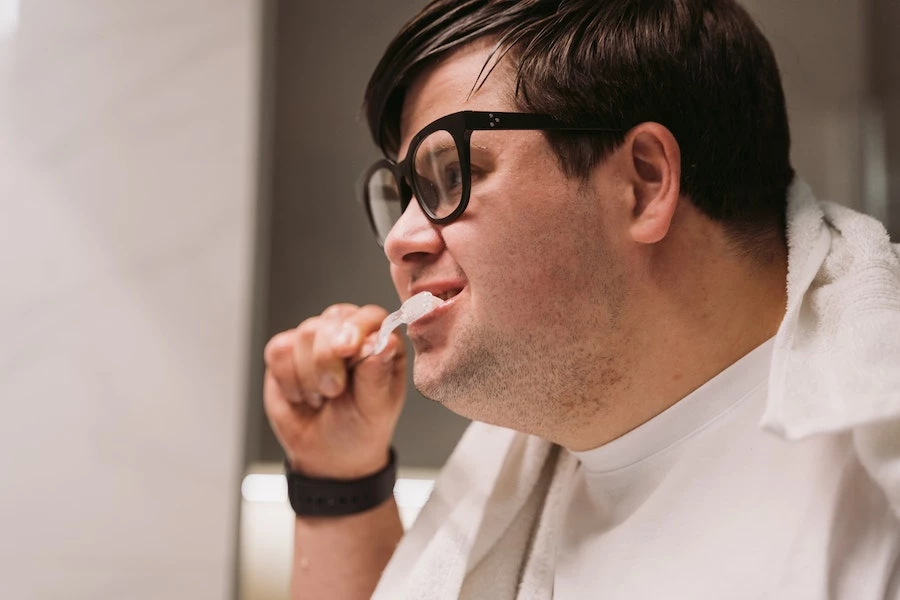 Oral hygiene is essential. Various studies have proven that poor oral hygiene can lead to the development of heart disease. Therefore, not looking after your teeth could actually lead to you developing a very serious, even fatal, disease.
However, if you aren't a person who has ever given much thought to oral health before, then you will no doubt have any idea how to look after it. Don't worry though, because this post has you covered. Here are nine important steps to follow to ensure good oral health.
Seeing Dentist
If you want to keep your oral health in good order, then see your dentist regularly. Some people go years without visiting a dentist clinic and getting their teeth looked at. You should try to visit your dentist at least twice a year. If any problems arise, then see your dentist right away. The general rule of thumb with dentistry is that if a problem has been there for more than two weeks, see a dentist. Not reporting problems could lead to them getting worse, and putting the rest of your health at risk.
Regular Brushing
Make sure to brush your teeth three times a day. You should brush with toothpaste once in the morning and once at night, and dry brush to remove food or debris at lunchtime. Brushing three times a day isn't something that a lot of people do, unfortunately. If you have very good oral health already, then it isn't really necessary, you can just brush twice a day. However, if your teeth aren't in the best shape, then brushing three times a day will help to prevent gum disease, and plaque, and keep your teeth strong. Make sure that you use a gentle-bristled brush.
Daily Flossing
You should floss at least once a day. A lot of people make the mistake of being aggressive when they floss, which can cause bleeding. Bleeding caused by flossing can be mistaken for gum disease. It's also worth noting that aggressively brushing your teeth can lead to gum recession. Try to find a floss that is soft and easy to use. There are many different flavors of floss, so if you want one with a nice taste to it, then by all means look for one. As long as the floss you are using is soft, that's all that matters.
Using Mouthwash
Mouthwash should be used twice a day, too. Generally, you should use mouthwash every single time that you brush your teeth. There are many types of mouthwash on the market that simply aren't worth buying or using. You should try to find one that does not contain alcohol because alcohol can dry out your mouth. There are plenty of mouthwashes available without alcohol, that are very effective, and can still be used to treat and fight gum disease. Mouthwash can be expensive, so use it sparingly. A lot of people use far too much mouthwash when they are rinsing their mouths out.
Eating Healthily
If you want good oral health, then you need to eat healthily. Unfortunately, many people's diets today are ridiculous. People eat nothing but sugary, salty, processed foods. Such foods are widely available and are hard to avoid. If you are somebody whose diet has not been the best, then now's the time to change that. A diet that is rich in sugar not only puts you at risk of gum disease and tooth rot but also significantly increases your chances of developing diabetes and even certain cancers. Eat a diet rich in organic whole foods and avoid sugar.
Eliminating SLS
SLS or sodium laurel sulfate is an ingredient that's found in most toothpaste. Unfortunately, it can be very bad for your oral health. In some people, it causes acid-like burns. In others, allergic reactions. If your toothpaste contains SLS then you are exposing your mouth to an unnecessary chemical. Thankfully, many toothpaste manufacturers are realizing people no longer want to use this chemical and are starting to offer products without it. Try to find a toothpaste brand that does not include this chemical in their product ingredients list, and that also offers an organic product.
Organic Toothpaste
Your toothpaste doesn't have to contain chemicals to be very effective. In fact, there are various products being sold at the moment that are entirely organic and very useful. While it is true that organic toothpaste can be a lot more expensive to use, it is something that you should consider. As long as you use it sparingly, you don't really have to worry about wasting your money. You can likely find out about organic toothpaste brands by turning to the internet and doing some research there. You may also want to ask your dentist for their advice.
Dental Insurance
Dental insurance is absolutely essential. In the United States, dental care is not cheap. The only thing that's cheap that dentists offer is an oral cleaning. Other treatments, therapies, and surgeries can cost an arm and a leg. If you are somebody who's on a budget then dental insurance will ensure that you still get sufficient dental care, even if you can't afford to pay for it. Dental insurance policies are rarely given to people with very bad oral health, so make sure that you take care of yours in the run-up to your insurance adjustment appointment and your check-ups, so you can qualify.
Reporting Problems
Again, if you ever experience any problems with your mouth or oral health, or encounter anything that you aren't sure about, then make sure that you reach out to your dentist and get help. Ignoring problems will only lead to them getting worse. As long as you are insured and can pay for appointments, your dentist will likely be able to fit you in on the same week that you notice the issue. If there are any serious problems, then they will begin treatment right away. The faster dental issues are treated, the sooner they can resolve.
Good oral health is essential. If you don't take care of your teeth and gums, then you could develop gum disease. As already mentioned, gum disease can lead to heart disease. Taking care of one's oral health is very easy, as shown by this post.