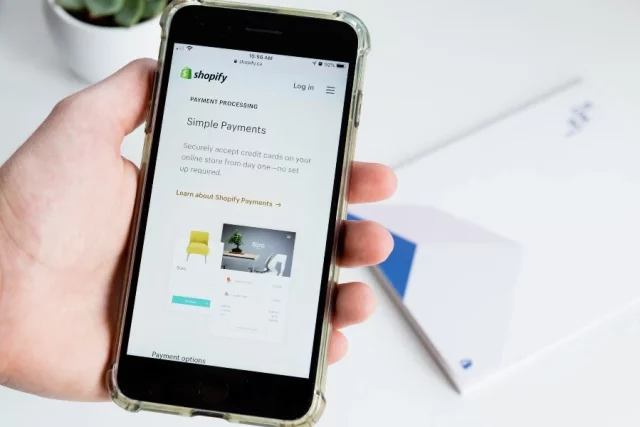 Shopify, a widely recognized ecommerce platform, enables individuals to establish an online store and start selling products effortlessly. Its popularity among over 1 million businesses, big ones like Red Bull and Hyatt Hotels Corp or small startups, makes it a powerful tool for small business owners and independent contractors looking to sell their wares online. However, there are several ways to make money on Shopify and its features in addition to merely selling goods. Let's go over the different ways to monetize your Shopify store and increase your earnings, whether you are a novice or an experienced business owner. 
"Before launching a store on Shopify, it is important to calculate all the risks and think over a business plan. Your budget must be well planned, considering all the necessary investments," said Shania Brenson, Co-Founder of 15M Finance & financial expert.
A business plan is the foundation of your store. However, that's not all. Let's go over the different ways to monetize your Shopify store and increase your earnings, whether you are a novice or an experienced business owner.
What Is Shopify?
A cloud-based e-commerce platform called Shopify offers all the tools you need to set up and run an online store. Since its founding in 2006, it has expanded to rank among the biggest and most well-known e-commerce platforms worldwide. 
Shopify allows you to easily set up a store, keep track of your stock, process payments, and fulfill orders all in one convenient location. The platform is a fantastic choice for entrepreneurs and small company owners who want to sell their products online because it is made to be accessible and user-friendly. 
Shopify provides a robust and flexible platform that supports you in selling your goods online, regardless of your level of expertise as a business owner. In addition, it can help you to build a successful ecommerce business with different ways of shipping and payment methods. 
Can you make money with Shopify? Sure. Will it be easy? Depends on your skills.
How To Sell On Shopify For Beginners
Selling on the Shopify store is a great option for beginners who want to start an online store. The platform provides a user-friendly interface and step-by-step guidance to help you get started. You also can download the Shopify app store application and use it anywhere and anytime. 
First, you'll need to sign up for a Shopify account and choose a pricing plan that fits your needs. From there, you'll be able to start your online business: add your products, create pages, and customize your design.
One of the key aspects of selling on Shopify is the ability to set up your product catalog. You'll need to ensure that you have high-quality images and clear, concise product descriptions. You'll also need to ensure that your prices and shipping options are set up properly. After your product catalog is set up, you can start to promote your store through various channels, using social media marketing and any marketing strategy you prefer. And, of course, sell products you want to sell.
Additionally, Shopify offers a safe payment gateway that works with many different payment methods, including PayPal and credit cards. So for successful online sales, you need to make sure that payment systems on your site are connected and work correctly.
What You Need To Start Shopify Store
With the right tools in place, you may quickly have a successful online business after starting a Shopify store. By taking the time to construct a polished store and marketing strategy, you can create a profitable Shopify store that generates revenue and helps you grow your business. 
To start your Shopify Store, you need the following:
A product or line of products to sell

A Shopify account and pricing plan

A

domain name

for your store

A payment gateway to process payments

High-quality product images and clear product descriptions

A professional-looking store optimized for search engines and mobile devices

A marketing strategy to promote your store and drive traffic
In addition, the presence of a business plan, a deliberate business idea, as well as determining the niche of e-commerce and the target audience will help you significantly. So you can make money on Shopify more successfully.
8 Ideas Of How To Make Money On Shopify
In fact, the Shopify platform provides many opportunities for making money online. Of course, its use depends on your goals, desires, opportunities, business model, and even your imagination. Nevertheless, these are a few best Shopify business ideas to help make money at the Shopify ecommerce store. 
Start an eCommerce Store
Shopify's remarkable capability for enabling users to quickly and easily launch an online store is one of its most prominent characteristics. With a Shopify ecommerce store, you can sell a wide range of products, including handmade items, services you provide, or even merchandise you resell. 
The platform is simple enough to use that you can add and curate products to your e-commerce store with ease, allowing your clients to browse them without any effort. However, keep in mind that attracting and keeping consumers requires work. To increase your sales, look at these customer retention methods.
Even if selling online isn't your website or blog's primary goal, you can add a "buy" button to it with a straightforward Shopify Lite subscription, making it easier for users to convert. Of course, Shopify can let you sell via Facebook as well.
Start a Dropshipping Business
Dropshipping is a retail approach where the seller does not hold any physical stock of the products. Instead, the vendor obtains the products from a third-party dropshipping supplier and arranges for shipping directly to the customer upon an order being placed. This eliminates the need for the seller to manage inventory directly.
Since many business owners find it to be a handy way to sell goods, this has been a widely used method of internet sales for many years. In addition, a dropshipping store is successful and economical because there is no need to worry about storage space or handling unsold goods.
Dropshipping stories are also supported by Shopify. You can quickly set up your catalog, price, and orders to a dropshipping partner using your Shopify account. In addition, Shopify offers a service in collaboration with Oberlo for anyone looking to launch a dropshipping business. 
Become a Shopify Affiliate
Making money through Shopify does not always require you to sell products directly. One option is to join the Shopify Affiliate Program, which enables you to earn commissions by promoting the platform. 
Participants in this program can come from a range of backgrounds, including content creators, educators, influencers, and anyone interested in encouraging their audience to start a business using Shopify. 
To participate, partners must direct their audience to sign up for Shopify, and, once a member of the audience enrolls in a paid business plan, the partner earns commissions through this form of affiliate marketing.
Create Your Own Clothing Line
Begin your own clothing label to leverage your garment design or fashion passion and earn revenue through Shopify. This ecommerce platform can help you establish your clothing enterprise with just a few straightforward steps, whether you choose to sew the clothes yourself or design them and have someone else manufacture them.
Other store owners can say that it is not easy to sell clothes, but this is not true. The main thing is to create something special, something that distinguishes you from other fashion brands. In this case, your talent and the power of digital marketing, which, of course, will need to be paid attention to, will do their job.
Sell Art Or Other Digital Products
Online shopping is not only about dresses and shoes. And there are not only things to sell on Shopify. An excellent illustration of the wide range of goods you can sell on Shopify is to sell digital products or art. 
Shopify is a great way to sell art through your own existing website if you work with other art media or are a painter, photographer, or digital illustrator. You can also compile a collection of works of art and open an art gallery or store where customers can buy prints, digital art, personalized artwork, and many handcrafted items.
Similar to selling on Etsy, with the added option of creating your own website or selling through social media platforms. With Shopify, you have the ability to build your website in a way that adheres to your design ethos and aesthetic. It will give your potential customers and devoted supporters an even more immersive shopping experience and excellent customer service. Selling digital products has never been so simple and pleasant.
Build and flip Shopify Stores
An alternative way to monetize your involvement with Shopify is by constructing a Shopify store and then selling it for a profit. 
Flipping Shopify stores can be a lucrative opportunity, but it's important to keep in mind that the more you invest, the greater the returns will be. 
When preparing to sell the store, you may choose to simply create a business idea, domain name, and template, or you may opt to take it to the next level by establishing a social media presence and investing in marketing to enhance the store's appeal and success.
Offer Freelance Service
You can sell services, depending on what you can do best. Freelance, it would seem, already has enough opportunities to develop, but by using Shopify Apps, you can do it more conveniently and professionally.
It doesn't matter if you are a writer, a programmer, or a translator, an online platform will provide you with a large number of sales channels and opportunities to make money.
Sell Online Courses
Generating passive income through your Shopify store by offering online courses on a subject in which you have expertise is another possibility. 
By posting your tutorials and courses as restricted pages on your website, you can charge a membership fee for access to this content. The topic does not have to be strictly professional; anything you are knowledgeable about.