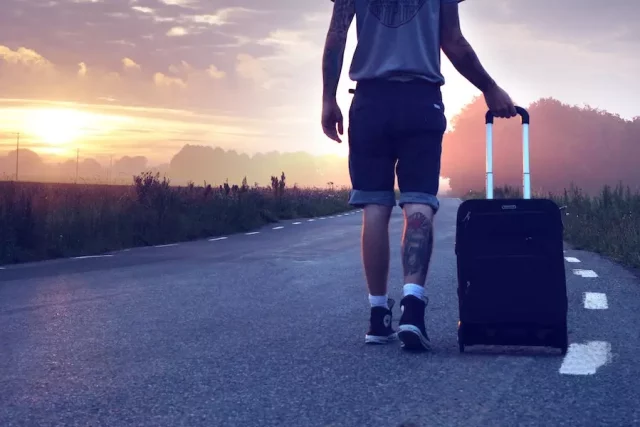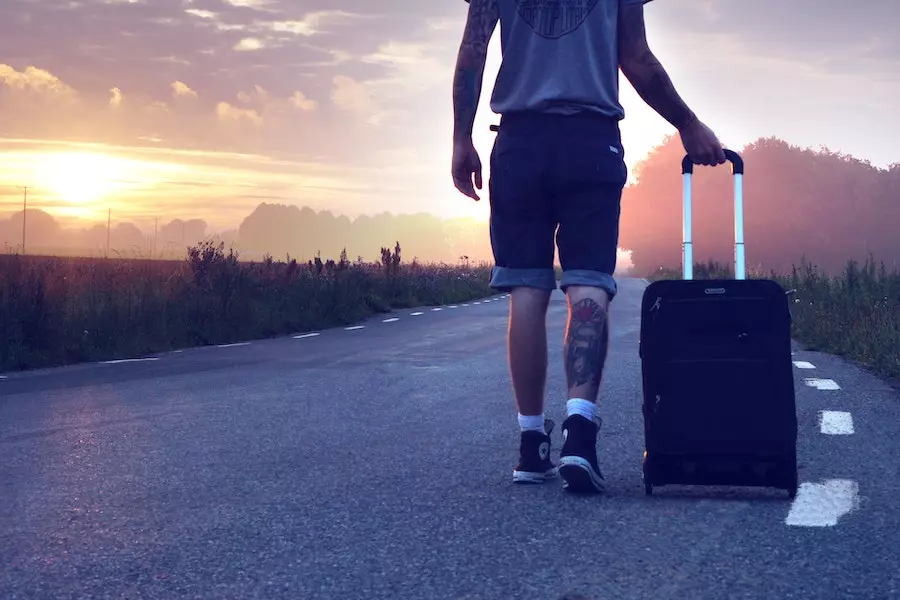 When it comes to planning a fantastic trip, there are a few key things to keep in mind. You'll want to make sure you have everything organized well in advance, and that you're aware of the different things that can make your trip more enjoyable. Here are a few tips to help get you started!
1. Hire A Transportation Company
When it comes to group travel, hiring a van and driver can be the best decision you make. Not only will it save you time and money on parking and rental cars, but it will also give you the peace of mind of knowing that everyone in your group is getting to and from your destination safely.
Also, be sure to ask about any special rates or services that they offer for group travel. Many companies will offer discounts for larger groups, as well as complimentary amenities like water and snacks. As the guys from Van in Black say, life is more than just the destination. Plus, it's always nice to have someone else do the driving!
Not to mention, when you're not concerned about getting everyone to your destination, you can relax and enjoy the ride. Plus, you can use that time to catch up with friends or family, or simply take in the scenery.
2. Make A Packing List And Stick To It 
This may seem like an obvious one, but you'd be surprised how many people forget to pack essential items like toiletries or a change of clothes. To avoid this, make a list of everything you'll need for your trip and check it off as you pack.
It's also a good idea to pack light, especially if you're going to be doing a lot of walking or taking public transportation. Not only will this save you money on baggage fees, but it'll also make it easier to get around.
Plus, if you're traveling with a group, you can always share items like sunscreen or insect repellent. The best trips are the ones where everyone is prepared!
3. Do Your Research 
One of the best ways to make sure you have a fantastic trip is to do your research ahead of time. This means reading up on your destination, as well as any potential activities or attractions you might want to check out.
It's also a good idea to look up reviews of hotels, restaurants, and transportation options. This way, you can be sure you're getting the best possible value for your money. Not only that, but you can also avoid any potential headaches by knowing what to expect.
Also, be sure to check the weather forecast for your destination. This way, you can pack accordingly and know what to expect when you arrive. Not to mention, it'll help you avoid any surprises (like a sudden downpour!).
4. Be Flexible

 
Even if you've done all your research and have everything planned out, things can still go wrong. That's why it's important to be flexible when you're traveling. If your flight gets delayed or your hotel is overbooked, try to stay calm and see if there's anything that can be done to fix the situation.
Of course, you can't always control everything, but being flexible will help you to roll with the punches and make the best of any situation. For example, if your original plans fall through, use them as an opportunity to explore and find something even better. Keep in mind that the best memories are often made when things don't go according to plan!
Additionally, try to avoid over-scheduling your trip. It's important to leave some time for relaxation and exploration. This way, you won't feel like you're constantly on the go and can actually enjoy your vacation. Plus, it'll give you something to look forward to after a long day of sightseeing!
5. Figure Out How To Manage Your Time
One of the biggest challenges when traveling is managing your time. With so much to see and do, it can be easy to find yourself feeling rushed and stressed out. To avoid this, try to plan your days in advance and give yourself some buffer time in case anything comes up.
It's also a good idea to set aside some time each day for relaxation. Whether it's taking a leisurely stroll or grabbing a quick bite to eat, giving yourself a break will help you to recharge and be ready for whatever the next day has in store.
Keep in mind that not every day has to be non-stop action. In fact, some of the best memories are made when you're just taking it easy and enjoying the moment. Not to mention, it's important to pace yourself so you don't burn out!
6. Have Fun! 
Going to bars, going dancing, and having fun are all essential aspects of any trip. And while the specifics may vary depending on your destination, there are a few general tips that can help you have a great time. Find out what kind of bars or clubs are available in the area, as well as what kind of music they play. If you're not into country music, for example, it's best to avoid all-country bars.
Be respectful of the locals. Just because you're on vacation doesn't mean you can forget about basic etiquette. Make sure to mind your language and behavior around people who aren't familiar with you. And of course, have fun! This is obviously the most important part of any trip. Whether you're going out for drinks or hitting the dance floor, make sure to let loose and enjoy yourself.
Traveling can be a lot of fun, but it's also important to make sure you're prepared for any potential problems. In conclusion, remember to pack light, do your research, and be flexible. And most importantly, don't forget to have a good time! No matter where you're going or how you're getting there, these tips will help make sure that your trip is enjoyable from start to finish. So what are you waiting for?