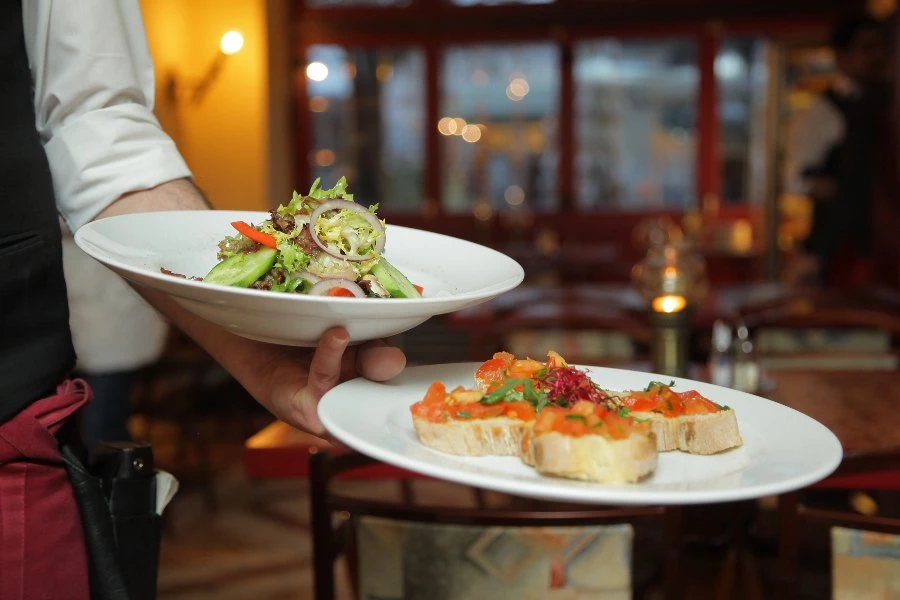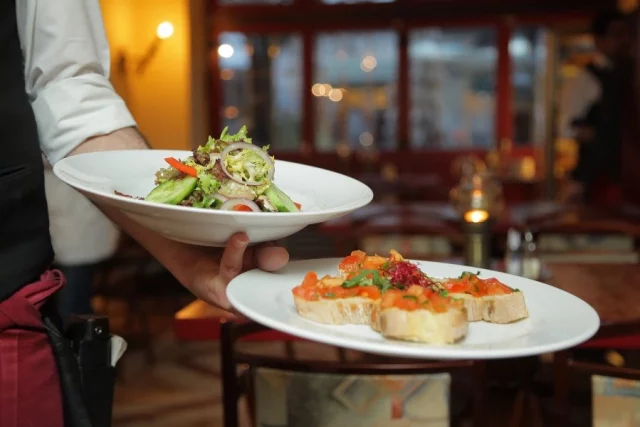 Dining outside is an increasing and enjoyable trend of our times, and even though it was hindered by the two-year pandemic, it has started to find its footing again. Surely, who wants to be a slave in the kitchen at home when you can eat in so many restaurants and fast-food diners that modern cities provide? There is a problem with this option, however, especially if you're on a low budget and you've eaten $ cheeseburgers one time too many. 
Of course, wealthy people can afford to have exquisite meals at the best restaurants every day, but what about you? Well, it seems there are other ways to enjoy such treats without spending a fortune. Read more below to find out some of them.
Do Your Research
To avoid being surprised by prices, research the restaurant online in advance to see the prices and menu selections. You may be surprised by the wide variety of options. A good idea is to follow restaurants' pages on social media because they post offers and discounts there quite often. You may find great bargains like half-price Monday deals or a 1+1 free dish day. 
Whatever your choice, make sure to take into account a suitable tip for your spending plan. Being thrifty does not excuse forgoing tips. 
Split Your Meals
If you've been out to restaurants many times, then you already know by now which ones serve huge portions. So, if you go to such restaurants with your husband or wife, or even a close friend of yours, you can easily share a meal and reduce your bill by half. Consider ordering a salad or various side dishes to round out the meal if you believe it won't be sufficient. Even if you dine alone, you may take advantage of this tactic, by eating half the meal and asking for the other half to take home. 
Eat At Happy Hour
Many chain restaurants now offer "bar snacks" or unique happy hour dining options in addition to deals on alcoholic beverages. Promotional meal offers make it simple to put together a discount meal, and if you dine there with many friends, you can maximize on these offers. This strategy can prove especially useful if those restaurants have their "Happy hour" offers on different days of the week, so you can find yourself eating there at a discount almost every day. 
Choose Combined Menus
Another great idea is to always look for meal deals in combined menus. For example, you may want to order a burger, fries, and a coke. If you take a look at the menu, though, you will discover that there is a special offer of your choices that costs considerably less. In fact, these menus offer larger portions of everything, so you'll be much better off in the end, as you might end up taking the leftovers home. 
Look Out For Coupons And Special Discounts
There are many coupon deals nowadays that cover almost every product or service. Likewise, you need to be on the lookout for coupons that allow you to enjoy meals at restaurants, sometimes at half the price. There is an abundance of these discount offers out there, so in order to have a well-informed opinion, it's best to look on their website, because they are renewed every day with new coupon offers. Another clever idea is to look for gift cards offered by some restaurants. These gift cards are usually at a much lower price than the original meals offered, so take advantage of them to have cheaper meals. Similar bargain deals are provided by restaurants in the form of bonus or reward cards, which are intended for their frequent customers. Accrue points with every meal and win a bonus meal every now and then using your bonus card. Not bad at all.
Moreover, some restaurants offer special discounts for seniors, so if you're in your late 50s or early 60s, you can exploit these opportunities and eat more food with less money. Don't be shy about your age, think of the advantages gained by these offers. 
Order More Appetizers
You can also save money by ordering creatively. Instead of ordering an expensive main course, you might as well go for more appetizers or side dishes that are always cheaper, ending up eating more for less money. You may be surprised by the abundance of food on your table in this way, as opposed to just having a big main plate with a salad. This tactic proves even more fruitful when ordering for more people. 
Order More Than you Need
Another clever idea is to order more food than you anticipate eating so that you may take it home and prepare a second supper for yourself. Before you start eating, make a habit of dividing your food, so that you ask the waiter at the end of your meal to put it in a box to take home with you. In restaurants where the main course is huge, maybe you can even save some food for tomorrow's lunch as well. 
There are also people who apply this method in restaurants with salad bars, as they can fill up their bowls with as much salad as they can, ending up taking the rest of their salads home for supper. 
Hopefully, these simple tips have enlightened you regarding the opportunities you can use to eat at restaurants on a budget. They combine affordable dining with great savings, and you get to always enjoy your time at exquisite restaurants offering delicious meals. 
Don't be discouraged by what other people might think about you if you use some of these clever tips; you are not the only one using them. Due to the recent economic crisis, there are now many more consumers who take advantage of offers, special discounts, and coupons to save money and even make ends meet. So, try to use as many as you can, for the best-value-for-money dining and wining experience. You certainly won't regret it in the end.