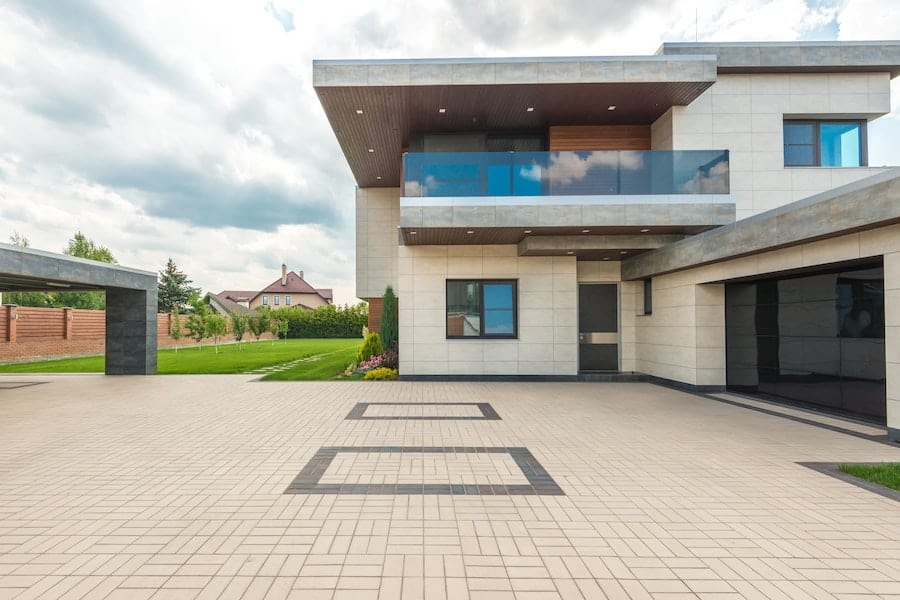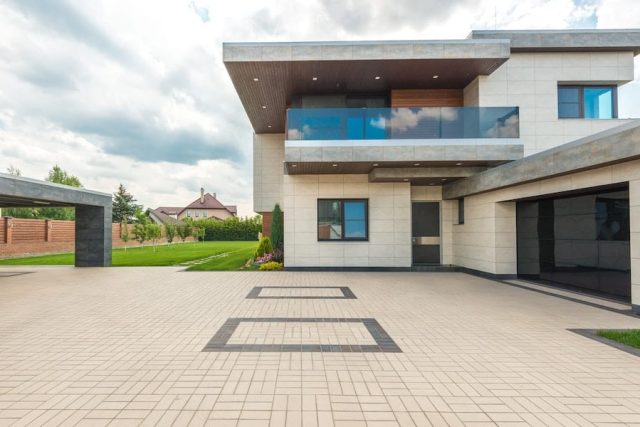 Concrete is a highly durable, fire- and water-resistant material, making it an excellent choice for your home or business. This guide will walk you through keeping your home's concrete clean and looking brand new for as long as possible.
Remove Loose Debris Frequently
Removing loose debris and dust from your concrete frequently is the first step in keeping it clean. You can use a traditional brush to sweep away a small accumulation of dirt from the concrete driveway or stairs. Removing excess dirt from unsealed concrete floors may be more difficult and may require a push broom with durable bristles. If you find dirt and debris continually getting stuck in the concrete grooves, you might consider adding a protective seal to the top.
Carefully Choose Cleaning Products
You have a lot of options when it comes to choosing cleaning products for your concrete driveway. Some people may find soap and warm water to be effective in removing small grease spots and stains. You may need tougher acidic cleaners to get rid of more stubborn stains. PH natural cleaners are more eco-friendly and may be a good option for concrete that's near plants and flowers. 
Other cleaning products to consider include bleach, degreaser, diluted vinegar, or even baking soda. Try one product on a small section of your concrete driveway and check the results in 24 hours. If you're satisfied with the final result, continue using the product on the rest of the driveway. If the tested product didn't remove the debris or stain or left your concrete discolored, discontinue and try a different product instead.
Invest In A Good Pressure Washer
A pressure washer can also be effective in getting rid of stubborn stains. Pressure washers are typically available in power levels between 1,500-3,300 psi. This is much stronger than a typical garden hose, which doesn't usually do much to clean a concrete driveway properly. You could also hire a company to pressure wash your concrete materials professionally. Some home improvement stores also rent pressure washers if you're not yet ready to buy one. Pressure washing all the concrete materials on your residential or commercial property on a regular schedule will make routine cleanings easier. 
With a good pressure washer, you may not even need cleaning materials. Some pressure washers also come with attachments that allow you to get an even deeper clean. Consider a floor brush attachment to scrub away deep stains, built-up dirt, and debris. If possible, using hot water can also help loosen some of the most common contaminants on driveways and in parking lots. Of course, choosing a good brand of pressure washer can also help you better maintain your concrete driveways.
Additionally, placing other outdoor building materials, like stone pavers, on top of your concrete poured slab may require even more frequent cleanings with special attachments.
Know When To Replace Your Concrete
Knowing when to replace or repair your concrete driveway is also important. Marion, Indiana, is subject to harsh winters, which can weaken and eventually damage your concrete driveway. Commercial parking lots in apartments or condominium complexes with a lot of residents may notice more potholes and cracks in the concrete due to the increased traffic.
Just one phone call to a professional concrete pump service in Indiana is all you need to repair or replace your concrete driveway or parking lot properly. Professional concrete pumping services can also speed up your concrete pour project. Utilizing experienced machine operators also ensures the concrete is poured and dried correctly.
Seal The Concrete
Adding a protective layer of concrete sealer can also help your driveway or parking lot last longer. A seal also makes cleaning your concrete materials easier. Typically, you'll need to wait at least one month after pouring new concrete to seal it. You'll also want to seal the driveway in dry conditions. It may be best to wait until spring or summer to seal concrete. Thorough cleaning of potholes and concrete cracks is also important before sealing them.
Regularly Re-Strip The Driveway Or Parking Lot
You can expect your concrete sealer to wear off faster than the concrete wears down. If you notice that the sealant is visibly peeling off, then it's time to replace it. You may also want to consider professional sealing services to ensure that it's done properly. Applying the right sealant correctly the first time can extend the life of your concrete driveway or parking lot.
Concrete driveways and parking lots look nice, often boosting your curb appeal and property value. Concrete is also an eco-friendly product that's budget-friendly. While concrete typically requires minimal upkeep and maintenance, regular cleanings are still important. Concrete can stain and chip but is usually fairly easy to clean or repair.