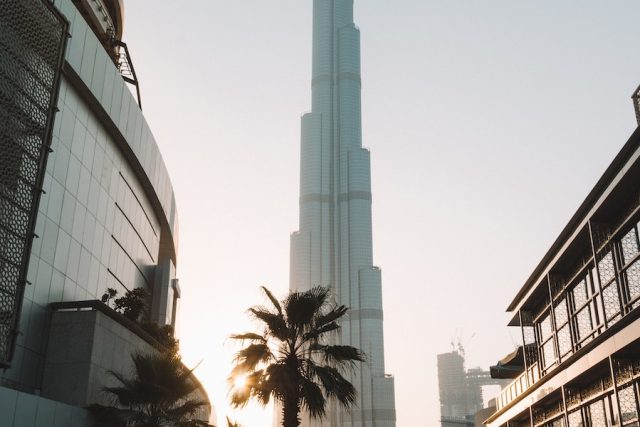 Welcome to the mesmerizing world of Dubai, where extravagance and opulence blend seamlessly with tradition and history. Known as the playground of the rich and famous, Dubai has earned its reputation as a luxurious destination like no other. However, beyond the glitz and glamour lies a treasure trove of authentic experiences that allow visitors to delve into the true essence of this awe-inspiring city. In this comprehensive guide, we will unlock the secrets of experiencing the real luxury of Dubai, transcending the stereotypical tourist experience.
Luxury Accommodation Fit For Royalty
Dubai boasts an array of world-class hotels that redefine the meaning of luxury. Prepare to be welcomed like royalty as you step into the grandeur of the iconic Burj Al Arab, a symbol of Dubai's architectural brilliance. This sail-shaped wonder stands tall amidst the azure waters of the Arabian Gulf, offering opulent suites adorned with plush furnishings and personalized butler service. Your stay here will be nothing short of extraordinary, with unparalleled views of the city's skyline and the pristine coastline.
For an underwater adventure like no other, Atlantis, The Palm resort awaits you on its private island. Dive into the vibrant marine life of the Ambassador Lagoon, an immense aquarium housing thousands of aquatic species, or indulge in blissful treatments at the award-winning ShuiQi Spa. With luxurious dining options curated by celebrity chefs, your culinary journey will be nothing short of divine.
If you seek a more culturally immersive experience, opt for the palatial Arabian-style resorts nestled in the heart of the desert. These enchanting retreats offer a glimpse into the traditional hospitality of Emirati culture while providing modern comforts that rival any five-star hotel. Imagine waking up to the golden hues of the desert sunrise, with the vast dunes stretching as far as the eye can see from your private terrace.
Luxurious Transportation Options
No vacation in Dubai is complete without experiencing the city's luxurious transportation options. From opulent taxis to private limousines, you can travel like royalty with every transfer. Explore the metropolis in style with a chauffeured Rolls Royce or take a classic mode of transport, such as an abra ride along the shimmering Dubai Creek. Alternatively, hop into a vintage Land Rover and explore the desert's golden dunes.
Whether you're traveling in the bustling city or venturing to distant attractions, chauffeur services offer convenience and comfort. From airport transfers to corporate events, experienced chauffeurs will ensure your journey is smooth and safe. As you can see at https://www.uaedriving.com/chauffeur-service-dubai/ there are plenty of options to choose from, depending on your needs and preferences. With luxurious transportation at your fingertips, you'll feel like a VIP wherever you go. Enjoy an effortless ride as your driver navigates through the city with ease, allowing you to relax and enjoy the attractions in style. 
Exquisite Dining To Savor
Prepare your taste buds for an extraordinary journey through Dubai's gastronomic delights. The city's culinary landscape is an intricate tapestry woven with flavors from around the world, and dining here is nothing short of a gourmet adventure. Indulge in Michelin-starred experiences at establishments like Nobu, where Peruvian-Japanese fusion cuisine tantalizes your senses with every bite. Alternatively, embark on a sensory journey at Zuma, known for its contemporary izakaya-style dining that marries sophistication with bold flavors.=
For an authentic taste of Dubai's rich culinary heritage, venture into the heart of Old Dubai and explore the traditional eateries scattered around the bustling souks. Be captivated by the aromas and flavors of Arabic delicacies such as hummus, shawarma, and falafel. As you immerse yourself in the vibrant ambiance, relish the warm hospitality of the locals who are eager to share their culture through food.
To elevate your dining experience to new heights, consider a romantic dinner cruise aboard a traditional dhow. As the sun sets over the glistening waters of the Dubai Creek or Marina, indulge in sumptuous dishes while the city's skyline transforms into a twinkling wonderland. The gentle sway of the boat and the soft Arabian melodies create an ambiance of enchantment, making it a cherished memory to cherish forever.
Retail Therapy In Wonderland
Dubai is synonymous with shopping, and it's easy to see why. The city houses some of the world's most extravagant malls, where retail therapy becomes an unforgettable experience. The Dubai Mall, a colossal shopping paradise, not only offers an extensive collection of high-end fashion boutiques but also features the awe-inspiring Dubai Aquarium and Underwater Zoo. As you shop amidst marine life, you'll feel like you've stepped into a dream.
Another retail wonderland awaits at the Mall of the Emirates, a luxury destination where haute couture and haute cuisine come together. With an indoor ski slope offering year-round snow fun and a myriad of boutique stores showcasing the latest trends, this mall is a haven for fashion enthusiasts and entertainment seekers alike.
For a more authentic shopping escapade, venture into the historic souks of Dubai. The Gold Souk, adorned with glistening gold and precious jewels, is a treasure trove for those seeking unique and opulent pieces. Let the art of negotiation unfold as you engage with passionate merchants who take pride in their craft and offer you the finest treasures at competitive prices.
Pampering In Paradise
Escape the hustle and bustle of city life by indulging in luxurious spa experiences. Dubai's spas offer an oasis of relaxation and rejuvenation, drawing inspiration from ancient healing traditions and modern techniques. Step into a world of serenity and tranquility at the Talise Ottoman Spa, a palatial sanctuary that boasts opulent marble interiors and an array of treatments tailored to your specific needs. From aromatic massages to revitalizing facials, these world-class spas promise to pamper you like royalty, allowing you to unwind in the lap of luxury.
Many hotels also offer private spa suites, where you can retreat into your serene haven. Savor the bliss of a couple's massage with your loved one, or indulge in solitude as you embark on a personalized wellness journey. The soothing ambiance and skilled therapists will ensure you leave feeling rejuvenated and ready to take on the world with renewed energy.
Adventure With A Touch Of Elegance
For the adrenaline junkies seeking a luxury adventure, Dubai has plenty to offer. Take a private helicopter tour to witness the city's iconic landmarks from the sky. As you soar above the majestic Burj Khalifa, Palm Jumeirah, and The World Islands, you'll gain a new perspective on Dubai's architectural wonders. The breathtaking aerial views will leave you in awe of the city's grandeur and innovation.
If you crave an adventure that takes you closer to the heavens, embark on a hot air balloon ride at dawn. As the sun rises over the vast desert, you'll drift gracefully above the undulating dunes, marveling at the kaleidoscope of colors and shadows. This surreal experience will leave you feeling like you're floating on a cloud, with a sense of tranquility enveloping you.
Alternatively, take to the waters with a luxury yacht charter and sail along the stunning coastline. The gentle sea breeze caresses your face as you admire the iconic skyline and the luxurious waterfront mansions. Whether you're seeking a serene sunset cruise or a lively party on deck, the options are endless, and the experience is nothing short of extraordinary.
In conclusion, the real luxury of Dubai lies not merely in its extravagant facades but in the kaleidoscope of experiences it offers. From lavish accommodations and exquisite dining to immersive cultural encounters and thrilling adventures, Dubai is a paradise for those seeking genuine luxury. Embrace the splendor of this remarkable destination, and you'll uncover the true heart and soul of Dubai, making memories that will last a lifetime. So pack your bags, embark on this enchanting journey, and let Dubai weave its magic on your soul.