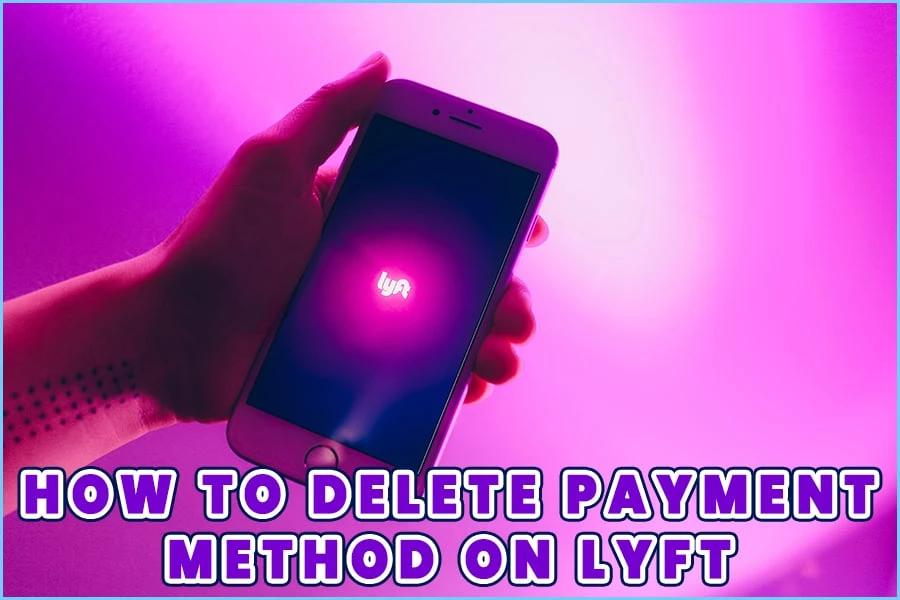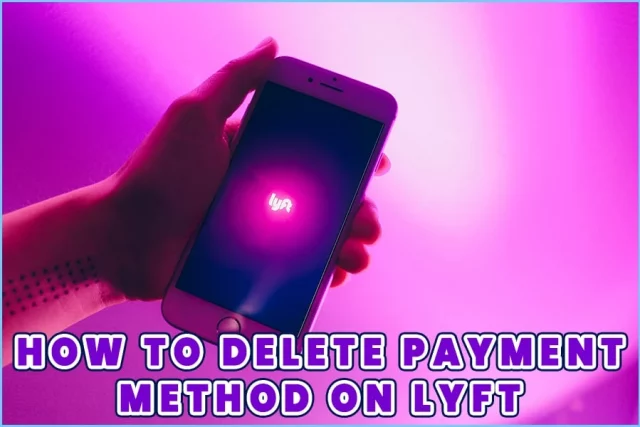 Lyft is one of the most popular ride-hailing apps in North America. It's made it easy for consumers to call for a car, bike, and even food delivery to their homes. In recent years, such app companies have become essential, taking over from cabs and taxis.
Their business makes it convenient for customers to order and pay for logistical services. Lyft has made use of the online payment system to provide a variety of payment methods.
They can use a debit/credit card, a Lyft account, or a Lyft gift card to pay for their ride. This article looks at a few different approaches to choosing payment options.
How To Delete Payment Methods On Lyft
One the lift app, click the menu on the left corner of your phone. Click Payment. Under 'Payment,' you will see all the payment options.
Choose the method you want to delete. All of the information about the payment method should be visible. Click delete. Once the Delete Card option appears, click it. Voilà! You have deleted a payment method.
Can You Delete All Payment Methods On Lyft?
Lyft allows you to delete all payment methods except for the default mode. If you want to delete this method, you must create a different payment method. Make it your default mode, then delete the former. Follow the steps below:
Go to the menu option on your lift app, the three lines on the top left corner.

On the drop-down, select Payment, choose the payment method you prefer

Enter the information required on the next page and save.

Once you have saved the payment method info, set it as the new default mode. Now you can delete the other payment method using the steps above.
Payment Options For Lyft
Lyft has made it convenient for users to make payments using several methods. Unfortunately, none of them include cash payments. Cash is only reserved for tips if you feel inclined to. Otherwise, use the payment methods below to order a Lyft ride.
Credit Card
With Lyft, you can use leading credit cards in the market today. MasterCard, American Express, Visa, and so on will do fine.
Debit Card
Lyft allows you to make payments using any active debit card if you prefer a debit card. So long as they are legitimate and with funds in your checking account.
Prepaid Card
Prepaid card cards are another option that Lyft accepts.
PayPal
PayPal is another convenient option. However, it is limited to iOS and Android platforms.
Apple Pay and Google Pay
Lyft also allows you to make payments with either Apple or Google pay. If you have active accounts with either of the two, you are good to go.
These are the payment methods that Lyft provides to users. Riders are advised to rate the driver before making payments. That is evident by the 'rate your driver' option given at the end of a ride.
Such ratings affect a driver. Drivers with higher ratings receive higher ride requests than those with lower ratings. At the same time, beware that drivers also rate their clients. Next time you feel like being rude to your Lyft driver, keep this in mind.
Comments are optional, but they help make the driving experience better. You can submit comments posted anonymously for the driver to see. Even so, be mindful.
How Much Is A Lyft Ride?
There is no blanket price for Lyft. Various factors affect the overall price. Here are three indications that drive Lyft prices.
1. Lyft prices are determined before the ride.
Lyft is a favorite with users because you can determine the price of the ride before it starts. You can decide whether to take the ride instead of incurring post-ride bills that you have no say in.
2. Trip charges
Fortunately, Lyft does not charge per occupant or distance covered. Rather, it charges per trip. If you have many occupants or traveling by yourself, the trip charge remains the same.
Make sure you can all fit in the car, though. It will take a larger-sized car for five or more passengers.
Standard Lyft cars usually accommodate four passengers.
3. The vehicle will define the price.
The base fee is one of the most important criteria in determining the costs. The type of car influences the base fee and the distance covered.
The type of car will, to a significant extent, influence the amount you pay. Standard cars are more affordable than large-capacity vehicles.
Lyft Cost System
Several factors cover Lyft in its pricing. There is no uniform way to determine what you will pay for a ride. It depends on your place; it is a city, how big the city is, etc. It is the game of supply and demand in the end.
Some Factors That Determine Lyft Pricing include;
Here are some of the elements that influence the overall cost of a Lyft ride. Regardless of where you are in the world.
Base fare
As stated before, Lyft has a based fare. That is a fixed amount that can vary from city to city. Again, a game of how high the demand is in certain cities vs. others. Calculating the base fare, you have to add the type of ride fee to the location.
Duration and length of ride
Another factoring element is the duration of the ride and the expanse of the area covered. The longer the distance, the more you have to pay. The longer the duration, the more you have to pay as well. That protects the driver from;
The time wasted from making stops during the ride;

Spending time in heavy traffic, even in shorter distances
Be very careful when you request a Lyft ride during peak hours. This is the period where demand for lift rides is high. They charge Prime Time fees. That helps offset the problem of waiting too long for a requested ride.
Service fee
The service fee is otherwise known as the operational fee. It helps the company pay for its operations costs and insurance and maintain a trusted drivers pool. Users pay service fees depending on the city they reside in and the type of ride they choose.
Expensive rides attract a cheaper service in most cases.
Extra Fees
Sometimes you may be charged extra in certain situations. You may be surprised with extra charges on your final Lyft charge that you did not expect. Such charges could be because for many reasons; however, the most common ones are;
Destination change
If you make changes in destination or drop-off points, they will adjust the fees accordingly. And it will depend on your drop-off location. Likewise, you will also be penalized if you decide to make pit stops during the ride.
Cancellation
Lyft will charge you extra if you decide to cancel after requesting a ride. That applies if you cancel a ride within five minutes of your destination, except for a $5 minimum payment.
No show
Lyft will also charge you extra if you do not show up for the requested ride. If the driver waits up to five minutes while calling you, you will be charged extra for a no-show. However, this depends on the city. Some will charge you for not showing up after a minute.
Access tolls
Accessing certain roads or bridges may require toll fees. Drivers that pay out of pocket require compensation, which will reflect on your final charge. It's important to remember that this is a round-trip excursion.
Airport access
Lyft will charge you extra if you want a pick-up from the airport. However, this does not apply to every airport, and the fee is not uniform. You can check their fee charges according to cities to confirm.
Local fees
Based on the city or municipality where you live, you may incur additional costs. These areas have local fees that they charge for Lyft rides that will translate into your final charge.
You can check it if you want to. However, it can be a hustle to keep up with different municipal fees.
Lost and found fee
A lost and found item will attract an additional charge. If you forget an item inside a Lyft ride, prepare to part with $15. If the driver brings it back to you, that is.
Damages
Another reason you may be charged extra is damage. That could result from leaving trash behind or anything along those lines. They will add an extra $25 to$200s.
Conclusion
Lyft is a convenient app to help you get around as long as you understand your way around the app and how it works. Some believe Lyft has short-changed them, while others swear off ride-hailing apps.
However, with a good understanding, you will enjoy their services. We hope this article has enlightened you.