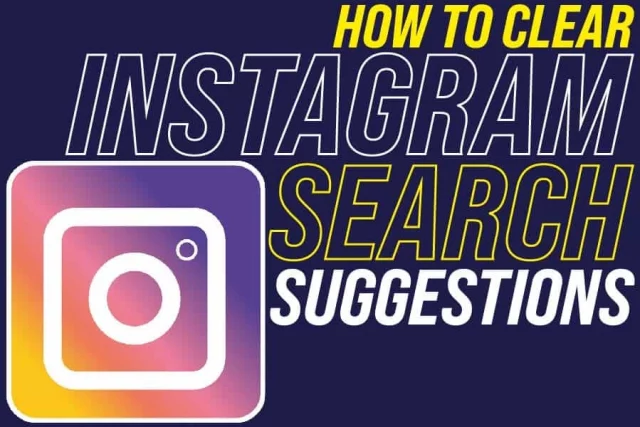 Social media is a big part of our society and how we live today, and most of the world's population is on several social media platforms. 
With platforms like Instagram, Facebook, Twitter, etc., it is easy to find an option that suits your personality and needs.
Instagram is among the most successful social media apps globally, and it offers its users a chance to interact with each other, get entertained, and make money with enough followers. These features are a critical part of why Instagram is incredible so let's get into more details;
How To Clear Instagram Search Suggestions
Most search engines use your data to track what you like, so they offer you better content, and Instagram is the same. 
When you search for a profile, Instagram will display it on your search history, and all the accounts you searched for will come up. 
The suggestion feature will be a big help when you want to view a profile you previously searched for, but you might not want to view the accounts. 
You can solve this by clearing the search suggestions to your account through the security settings. 
Here is a simple process you can follow to clear the suggestions, and it is similar for iOS and Android devices, so it should work for everyone;
Make sure you have an internet connection, then launch your Instagram app. This is the official Instagram app procedure, and it might be different for unofficial versions.

Tap on your profile icon at the bottom right corner to access your account and profile settings. 

Tap on the three dashes at the top right corner to access the account option, and in the list, tap settings to access all your account specifics.

In settings, open the Security tab, and at the bottom of the screen, you will see an option to clear search history; tap on it.

In the new window, you will see all the recent searches you made; if you want to delete specific accounts, tap the x next to the account. If you want to delete all the accounts, tap on the blue 'Clear all' option at the top right of your screen.
Once you do this, you can go back to Instagram search, where you will not be suggested any accounts on your Instagram search. 
This will help you have an easier time finding new accounts that you are interested in rather than browsing through many irrelevant accounts.
You can also try removing the accounts from the search tab; when you put the cursor at the search tap, it will bring up the suggestions with x next to them. 
Tap on the 'x' to remove that suggestion from your search suggestion; remember that this won't be a permanent solution.  
Conclusion
You can go into the account settings and clear your IG search history to avoid getting account suggestions. You can do it to keep your searches private or if you want an easier time looking for accounts.