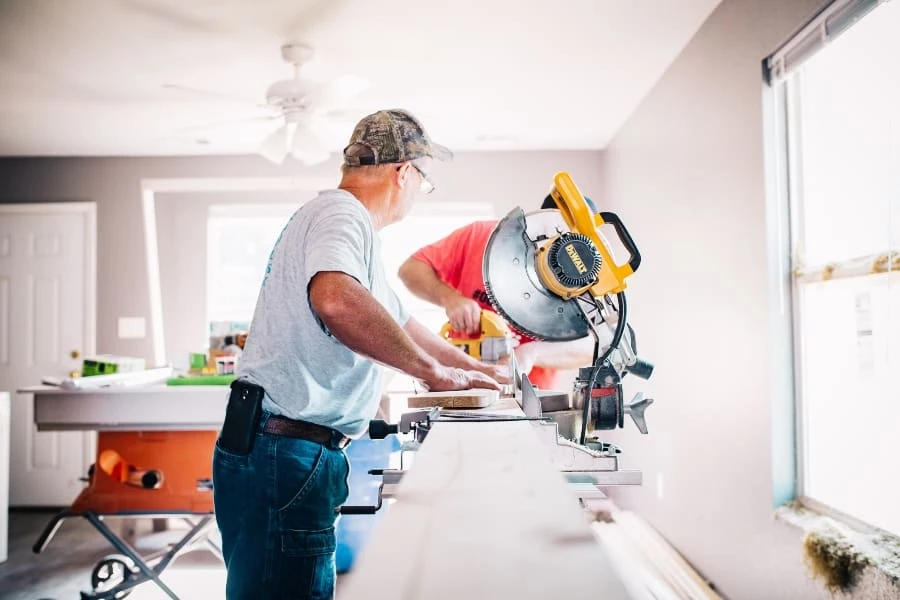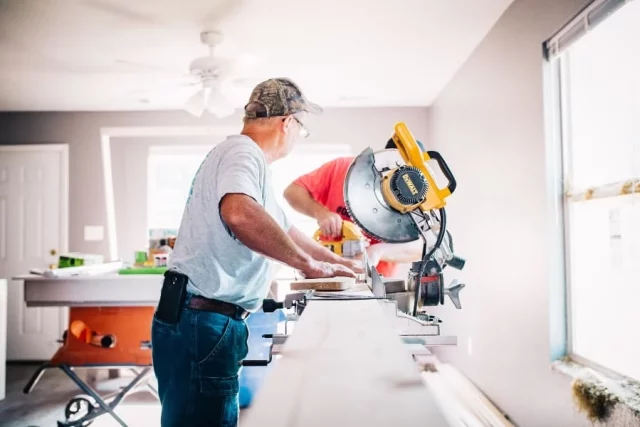 Do-it-yourself (DIY) projects can be a great way to express your creativity, learn new skills, and save money. But did you know that there are careers available for people who love DIY?
From upcycling furniture designer to a  custom toy maker, there are many ways to turn your DIY passion into an exciting career. Whether it's creating custom pieces from scratch or transforming something old into something new, these jobs will give you the satisfaction of making beautiful things with your own hands every day! So if you are looking for a career that allows you to express your creativity and make something special, here are 8 great options for you:
Upcycling Furniture Designer
Upcycling is the process of transforming old items into something new and beautiful. As an upcycling furniture designer, you will take discarded and vintage pieces of furniture and transform them into modern creations. You will need to have a good eye for design, as well as the ability to think outside the box when it comes to finding creative solutions to problems. The best part of a job like this is that you'll be able to work with a variety of different materials, including wood, metals, fabrics, and more. Plus, the money you make from selling your upcycled furniture will make it worth your while! You can even start your own business, which will allow you to make even more of a profit.
Roofing Contractor
If you're handy with tools and have a strong interest in roofing, then becoming a roofing contractor is the perfect career choice for you. As a roofing contractor, you will be responsible for replacing or repairing existing roofs as well as installing new ones. You will need to be knowledgeable about building codes, local ordinances, and safety standards to properly perform all of your work. It is also very rewarding to help people keep their homes safe and secure from the elements. Luckily, you can start your roofing career as an apprentice or laborer and then move up to become a certified roofer. You just need to be willing to put in the hard work and dedication required.
Cake Decorator
Whether you're creating a 3D masterpiece or mastering the art of buttercream flower piping, cake decorating is an incredibly creative job that requires patience and skill. As a cake decorator, you will work with delicious ingredients to create beautiful cakes for all occasions – from weddings to birthdays and everything in between. You can specialize in one style of decorating (e.g., sugar flowers) or try your hand at different techniques like airbrushing, fondant sculpting, and gum paste accents. With the right training and some practice, you could soon be making cakes that taste as good as they look!
3-D Model Maker
3-D printing is a rapidly growing field, and 3-D model makers are in high demand. In this job, you will use computer software to create realistic models of objects that can be printed out using a 3-D printer. This could involve making prototypes of products or replicating existing objects. You'll need excellent attention to detail and strong problem-solving skills to succeed in this role. However, if you love the challenge of creating something from nothing, then this could be a great job for you. You could work in a range of industries from architecture to manufacturing, so regardless of your interests, there's bound to be something that fits your skill set.
Landscape Designer
While some people choose to turn their love of nature and gardening into a hobby, others have the opportunity to make it their livelihood. This is especially true for landscape designers, who are trained professionals in the art of designing outdoor spaces. To become a landscape designer, you need to have a good eye for design and an understanding of plants and trees. You will also be responsible for creating plans, selecting materials, and overseeing the installation process. It's an incredibly rewarding job that allows you to turn your love of nature into something tangible.
Custom Toy Maker
Do you have a passion for crafting toys and other playthings? Then why not put your skills to use as a custom toy maker? As a professional toy maker, you'll be able to design and create unique pieces that children of all ages will love. You'll need to understand the basics of engineering to properly create your products, but there is plenty of room for creativity as well. Plus, you can even open up an Etsy store or other online marketplace to sell your creations and make some extra cash. Just imagine seeing kids playing with something that you made from scratch! It's sure to make you feel proud.
Home Improvement Blogger
Are you constantly on the lookout for new DIY projects? Then why not turn that passion into a career as a home improvement blogger? As a blogger, you will be able to share your creative ideas with readers from all over the world. You'll also have the opportunity to network and collaborate with other DIYers and even get paid for your work! Just remember that to achieve success as a blogger, you will need to stay up-to-date on all of the latest trends in home improvement and know how to write engaging content. Plus, if you're willing to put in some extra effort, you can even start a business and turn your blog into a full-time job.
Woodworker
Are you an expert with woodworking tools? Then why not make it your career? As a professional woodworker, you will be able to craft all sorts of things from furniture to toys, cabinets to sculptures—the possibilities are endless! You'll need to understand the basics of working with different types of woods as well as have a good eye for detail to create quality products. And since people always need furniture or other wooden items, there is usually plenty of work available for skilled artisans like yourself. So if you have the talent and dedication, then becoming a woodworker could be the perfect job for you!
As you can see, there are plenty of career opportunities out there for people with a wide range of skills and interests. From roofers to woodworkers, custom toy makers to home improvement bloggers, you can find something that fits perfectly with your strengths and passions. So if you feel like it's time for a career change, why not explore some of these options? You never know—it could be just the beginning of something new and exciting!