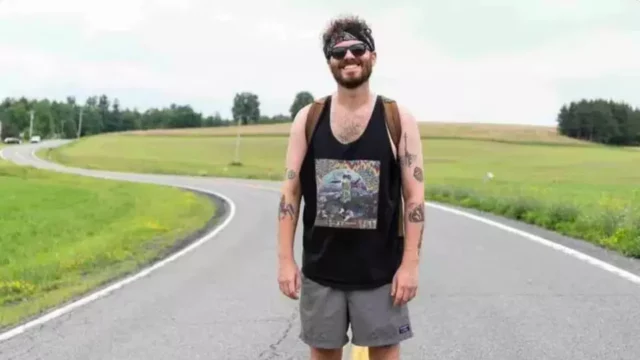 Activist Ryan Carson, tragically killed in a stabbing incident in Brooklyn, is set to receive a commemoration at his alma mater in Massachusetts.
Cardinal Spellman High School in Brockton, where Carson was a remarkable student, plans to honor his memory.
Known for his participation in the choir and theater productions, Carson was also voted "Best Personality" by his peers.
The school is actively seeking ways to properly pay tribute to his legacy. Deacon Joe Nickley of Cardinal Spellman High School described Carson as someone who embraced life and willingly extended a helping hand to others.
The fatal stabbing occurred early Monday morning while Carson and his girlfriend were waiting for a bus after attending a wedding.
Without provocation, a man approached and repeatedly stabbed Carson in the chest. During the attack, Carson bravely shielded his girlfriend from harm.
Eighteen-year-old Brian Dowling has been charged with Carson's murder and is currently in custody without bail. Carson was a beloved figure in the community and dedicated himself to various causes.
Following the death of his best friend from a heroin overdose in 2016, Carson founded No OD NY, a grassroots initiative aimed at establishing overdose prevention centers across the state.
This endeavor exemplified his unwavering commitment to making the world a better place. Carson's funeral arrangements are still pending, but his 32nd birthday would have been on Friday.
Source: Arcpublishing.com