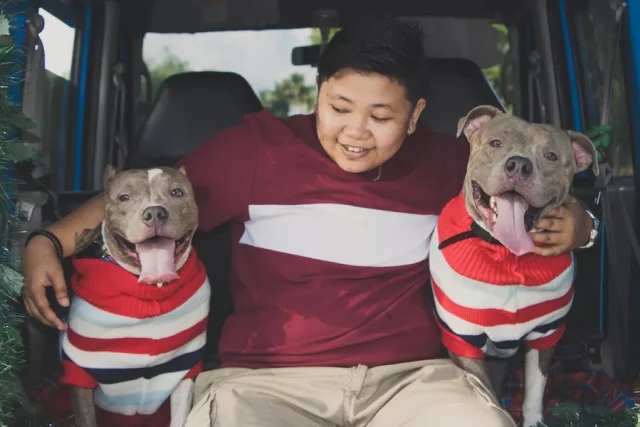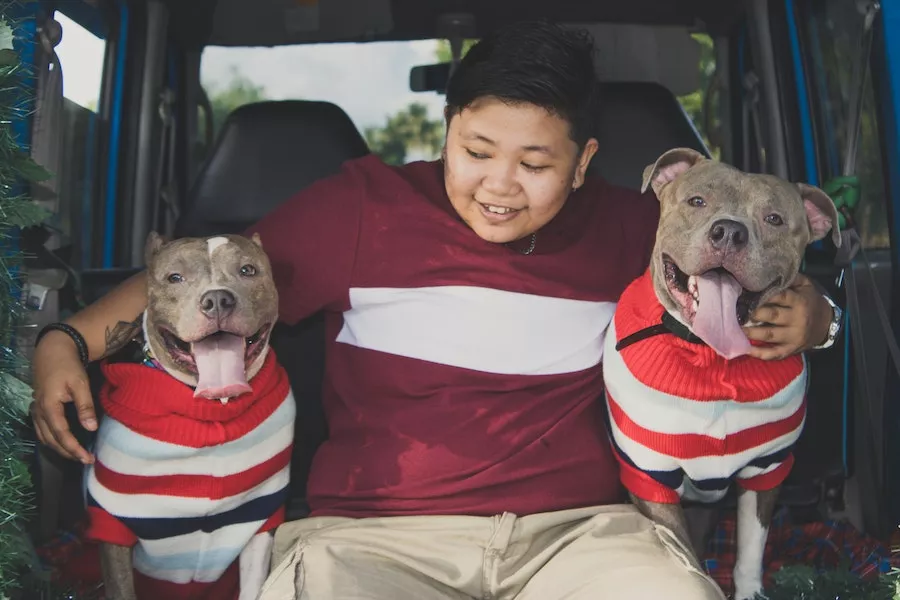 Road safety is of utmost importance. As we get into the car, it's important to fasten our own seat belts and secure kids in child safety seats. When traveling with pets, we need to ensure their safety, too.
When you're on the road with your furry friend, there are many options for keeping your pet safe. There are dog hammock car seat covers, booster seats, seat belts and safety harnesses. How do they differ and how do you choose what's best for your dog? We'll take a detailed look in this article.
What Is A Dog Car Seat?
A dog car seat is a pet accessory that provides protection for your car's interior from dirt, dog hair and scratches. Dog car seats are usually made waterproof and slip-proof to accommodate different pets and keep your car in perfect condition.
A popular type of dog car seat is a hammock-style cover that attaches to the headrests. The hammock-style car seat covers protect the entire back seat, or its half – single seat – depending on their size. We recommend choosing large backseat hammocks as they create comfort and separate, cozy space for your doggie in the car.
Another option is to install a dog car seat in the front of your vehicle, but we don't recommend doing this. Crash tests have proven that it's safer to keep pets in the backseat.
Choosing The Right Car Seat For Your Dog
So, we've figured out what a dog car seat is, but how do you go about choosing the right one?
Here are some key points to keep in mind when choosing a durable and secure dog hammock.
1. Seat belt attachment
First of all, make sure the hammock you choose has holes that allow you to attach a dog safety harness. The holes should provide access to your car's seat belt buckles. You fasten your pet's harness to the buckle with a belt, and can thus be sure that your pet is secured while driving. Without such holes, a dog hammock is not only unsafe – it is simply dangerous!
2. Materials & layers
The best fabric for dog hammocks is nylon and nylon-based Oxford cloth. The Oxford fabric comes in different densities, from 210D to 600D. Choose the latter option since it is more resistant to stains and wear, and has better waterproof properties.
When it comes to layers, more is better. For example, a dog car seat cover can have an extra waterproof lining and soft padding for more comfort. The more layers a dog hammock has, the more durable it is. For instance, this six-layer dog seat cover from Owleys brand is a great choice.
3. Protective sidewalls
When you're shopping for a dog car hammock, check out the sides of the hammock. If there are no sides (or if they're mesh-like), be aware that your doors won't be protected from dirt, hairs and scratches.
To protect your car from damage and stains, choose a dog hammock with protective sidewalls. The walls will also keep your pet inside the vehicle in case the door accidentally opens.
Extra tip: Make sure you check that the dog car seat you are interested in is easy to install before buying it. It'll save you a lot of time and nerves when it comes time to use the hammock.
Dog Seat Belt Harnesses
We mentioned above that a safety harness and a dog seat belt are important for securing your pet while traveling. Let's take a closer look at the details that make a difference.
The material of seat belts and doggie harnesses should be nylon, which is the most durable and safe to use. The threads should be thick and tightly sewn together.
Consider the materials that hardware and fasteners are made of when you're choosing pet products. Metal or sturdy plastic are best for ensuring durability, while lightweight materials may not be appropriate for larger pets.
Please do not buy a car hammock without a seat belt and harness. Some sellers may try to convince you that their product keeps your pet safe and secure while traveling in the car, but it doesn't. Please make sure to secure your pet properly before getting into the vehicle.
Dog Car Seats & Booster Seats
There are also seat covers designed for use with a single seat, known as dog boosters. These compact car seats protect your vehicle's upholstery from dirt, hair and damage while keeping your pet secured while traveling.
Dog booster seats come in a variety of shapes and sizes—like beds and baskets—though they're not always convenient for road trips. The more space your dog has, the better it tolerates rides. Even if your pup is small! So if you have a medium or large breed puppy and are considering a booster seat as a temporary option, we recommend getting a dog hammock to accommodate them as they grow.
When picking a car seat for your dog, make sure it's designed for safety. Some boosters look more restraining but should also allow you to secure your dog with a harness. Otherwise, the booster is not safe to use when driving.
That's it! To summarize, we have discussed car hammocks, booster seats, and safety harnesses. A car hammock allows you to control your pet and keep your car clean. A booster seat provides a safe place for smaller dogs. To choose a safe dog car seat, make sure that it allows you to secure your pet with a seat belt.