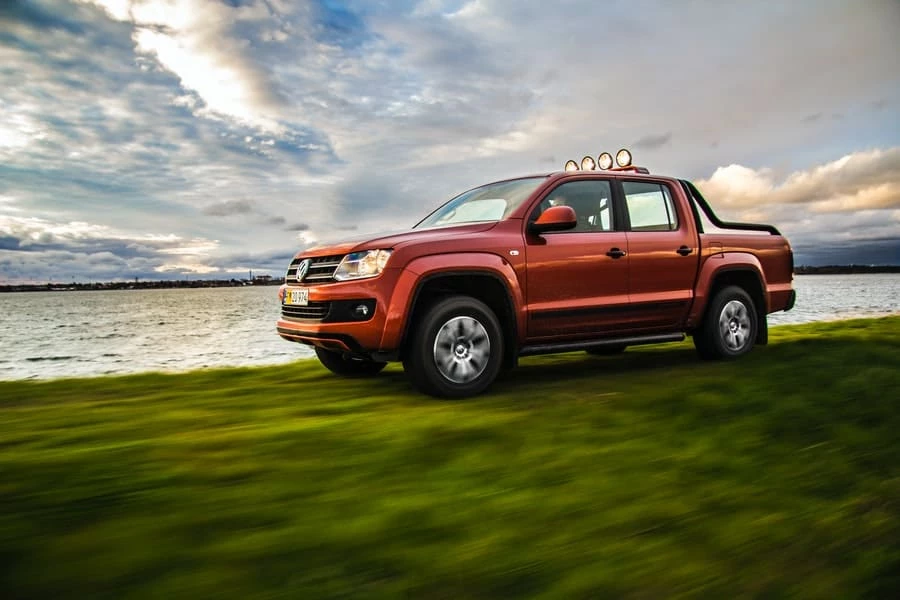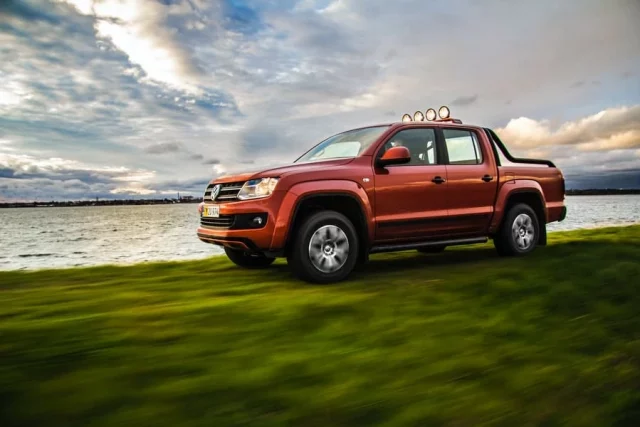 If you are working hard, you most likely play hard as well. 
Performance and practicality are essential for buying yourself a working car. You want to have a certain level of comfort between jobs and enough power to carry and tow anything necessary. 
As a tradesperson, your top concern is most likely to get around with comfort and ease while having all your utilities and tools handy and stowed away in your car. 
Utes are the way to go for most tradies in Australia, and their sales numbers are increasing annually, and new models enter the market down-under all the time. It can be difficult to figure out which utility vehicle is best suited for your trade. 
Luckily, we have done the research for you and have found the top five utes that will be your reliable buddy during the week on jobs and for the weekend on those outdoor playgrounds. 
Here are the five greatest work vehicles for the great tradies out there:
Volkswagen Amarok 
If you are looking for an incredibly spacious, sturdy and powerful ute, look no further. The Amarok is a vehicle that likely works just as hard as you do. 
It has not taken the Australian market in full force yet but is definitely a favourite for tradies worldwide. 
What certainly differentiates the German model is its incredibly smooth handling and formidable design. On top of that, it can easily outperform the others in most categories, but this service obviously does come with a certain price tag. 
Isuzu D-Max
This classic ute comes with a bit of face-lift and a new engine these days and is still many traders' favourite. This car definitely combines all the necessary comfort features with the required commercial performance. 
On top of that, it lifts up to the tow and carry requirements an everyday work tradie has and is a sturdy companion for any kind of job out there. 
Depending on whatever you need most while performing your trade, you can choose between a single, crew or space cab.
Toyota HiLux 
The Toyota HiLux isn't Downunder's best selling ute for no reason. With over fifty years of engineering experience with this make, you can rest assured that this is one of the most reliable vehicles out there. 
Combining old-school reliability and utility with a fresh and robust look makes this vehicle stand out—both in performance and appearance.
There is an array of models you can choose from that range from ready-to-work, stripped back models to more luxury versions.
The HiLux is a go-to for people from all walks of life, no questions asked. The only thing it might be a bit behind on, compared to its competitors, is an engine power (while incredibly reliable and satisfying) that has that certain rough edge to it.
Nissan Navara 
With fuel prices skyrocketing, you may be looking for a more fuel-efficient ute. The Nissan Navara convinces thanks to its powerful engine and body while being a bit more easy-going on your wallet when it comes to fuelling up. 
It might not have all the flashy features that its competitors bring to the fore, but the Nissan Navara sways us with plenty of storage space for all your tools and necessities. 
Another pro for the Navara is its coil-spring rear, which you will appreciate if you spend long distances on the road between jobs.
Ford Ranger 
This multipurpose ute is flexible in the duties you can carry out and therefore extremely suitable for all kinds of tradesmen and -women. It comes in either 4×4 or 4×2 models. 
The lockable back is undoubtedly a huge plus. On top of that, you can be sure that your Ranger will be able to take you essentially anywhere, even the most remote job, with its all-terrain qualities. 
However, something to watch out for is the towing max that comes with this car. If you are trying to tow something quite heavy, you are only allowed 6,000kg of gross combination mass (vehicle weight included!). If you want to tow heavier, you might want to look for a different car.
Conclusion
Because of their utility, utes are the classic tradie vehicles. They are designed to accommodate considerable weight, including trailers, goods, and equipment. 
Their open cargo compartment design also allows for the safe transportation of animals and other items. 
Regardless of how you look, utes are pretty popular among tradespeople, maybe because they resemble a wheel tool.