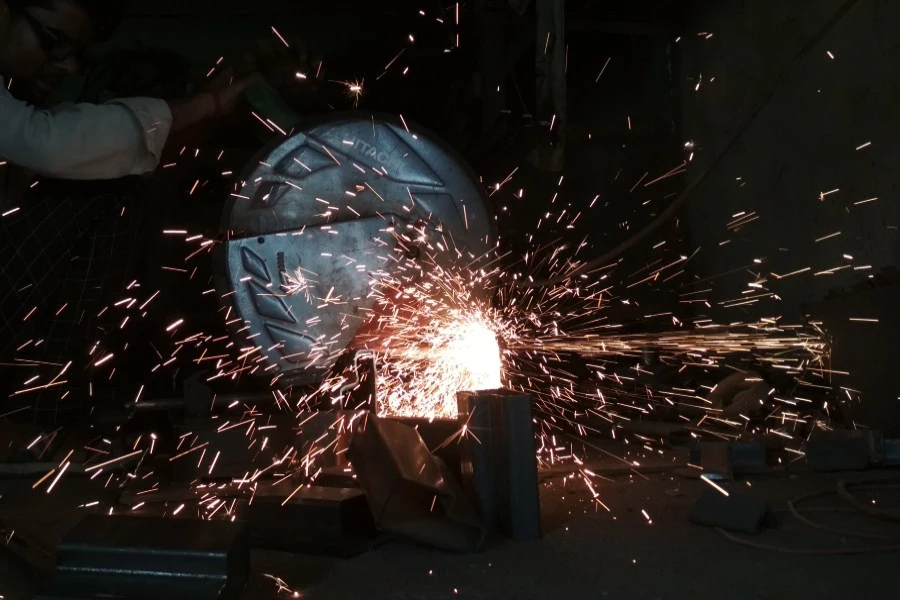 Signage is an important component of any project, as it acts as a headline and marketing slogan, attracting potential customers to your new housing project, business center, or creative endeavor. Effective signage can help you attract key demographics to your business and win over customers with ease.
If you're a business owner looking to launch a large-scale project, it's important to find a signage fabricator that can handle its size. You need to work with a company that can create landmark signage in skyscraper buildings while still paying attention to the finer details of labels and wayfinding.
Choosing the right signage partner can be critical to the success of your project. They should have the necessary experience and expertise to handle projects of all sizes, and they should be able to work with you to create custom signage that meets your specific needs. Whether you need wayfinding signs, identification signs, directional signs, or regulatory signs, your signage partner should be able to provide you with high-quality, visually appealing signage that helps you stand out from the crowd. With the right signage partner, you can create a lasting impression on your customers and achieve your business goals.
Here are a few points to consider in the sign design phase and how you can find the best signage company that will take into account everything you need:
Planning And Design Stage
Planning and design are crucial in large-scale sign fabrication. It requires a needs assessment, which involves a thorough walkthrough to review every potential signage element needed for the project. This includes major signage needs, parking lot navigation, maps, guiding signs, and room labels. By addressing all signage needs at once, you can avoid ordering new signs through each phase of the construction process.
The assessment must include a budget analysis, site survey, distance visibility test, and timeline review to ensure they can accomplish a project built according to your needs. Once the assessment is complete, the team should then focus on the brand development and schematic signage design. You must be able to sign off on each design plan and be involved as much as you want in the design and fabrication stage.
It is also essential to ensure that the signage is ADA-compliant, and the team should offer feasible choices on all projects. A streamlined interior sign system should be in place to ensure each sign created is accessible, even for projects that require hundreds of different sign creations.
Material Selection And Fabrication Stage
When it comes to designing signs, the first step is determining the types and sizes of signs that are needed. Once that is established, the creative design process can begin. There is a wide range of materials available for signage, ranging from luxurious stone and wood to cost-effective faux finishes that closely mimic the real thing.
When choosing materials, three main factors should be considered: budget, brand, and location. For instance, a faux finish and printed sign can create an upscale look without breaking the bank, while still maintaining the integrity of the brand. Certain materials are also more suitable for particular locations due to environmental factors. The use of wood in humid environments, for example, can result in warping, while rust can form easily on some sign materials. Materials experts from a professional sign company can evaluate the location and suggest the most appropriate materials to ensure your signs last for years and look great.
Choosing the right physical material for your signs is just the first step. Their team should also help you in selecting backsplash options, LED lighting opportunities, and height options to display your signs, whether you need a ground-level monument sign made of stone or a banner that sits atop your business.
You don't need to be well-versed in sign materials and fabrication; the company you hire should help you find the right materials to match your budget and branding goals. Their goal should be to provide you with signage that is both functional and visually appealing.
Installation Phase And Due Diligence
After the manufacturing process, sign development still requires proper installation and due diligence to ensure that each sign is installed correctly and within the proper code limits. Every town and municipality has its guidelines for signage, such as limits on the brightness of LED lights, the size of signs, and the colors and materials used in development. Moreover, there are permitting needs for the actual installation, which may require traffic diversion or construction equipment to install a signage pole deep into the ground.
However, these permits and code ordinances are not your concern. A quality signage partner will know how to check local requirements and get approval for the installation process. They will also take key safety measures on installation day and certify that the signs meet both safety codes and design ordinances.
Even after the installation, the signage fabrication project is not complete until the final plaque is hung up and approved by the client and inspector. At every step of the way, the team should stand by you to ensure you get the results you expect. They should see the project through to the end and make sure that every sign is installed correctly and meets all necessary codes and requirements.
Bottom Line
Initially, the signage process may appear straightforward, but as you begin to identify your signage needs and explore printing options, you will realize how complex it can be on a large scale. To ensure a seamless and successful process, it is essential to have a reliable signage partner who can handle significant properties and developments. Our project managers have extensive experience working with hospitals, universities, and theme parks, providing comprehensive design plans and high-quality signage.
If you have upcoming projects and are seeking professional assistance, ShieldCo custom creations are your best bet. We are committed to delivering exceptional results and would be delighted to discuss your signage needs. Trust us to provide tailored solutions that will meet your requirements and exceed your expectations.