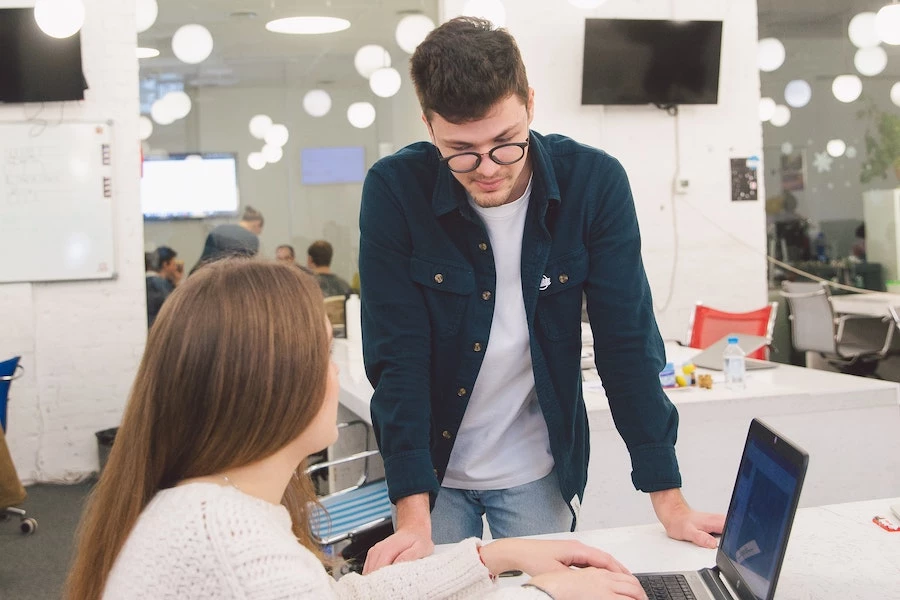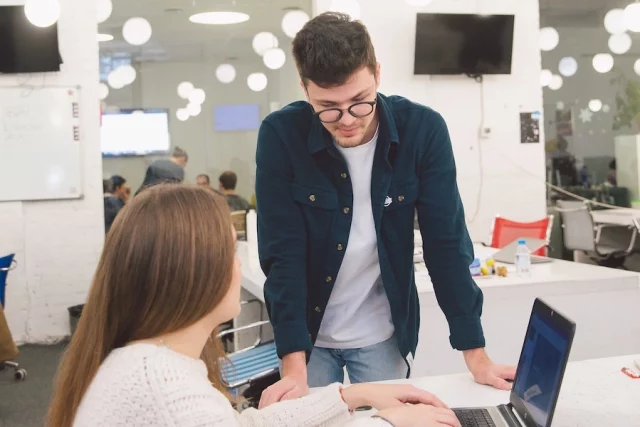 Learning and Development (L&D) activities are essential for employee growth and organizational success. The primary focus of investing in L&D is to ensure employees have a company-led platform to gain new skills and knowledge and build competencies and abilities for path-breaking performance in their jobs. Common L&D activities include on-the-job training, eLearning, leadership development, coaching, mentoring, and more. Effective L&D programs can improve employee engagement, productivity, and retention, helping organizations achieve their business objectives.
Outsourcing Training Services
Outsourcing training services involve partnering with external providers to deliver learning solutions to an organization's employees. This approach can provide access to specialized expertise in compliance training, leadership development, and technology-based learning solutions. Additionally, outsourcing can allow organizations to scale their training programs up or down, depending on their needs.
Outsourcing training services can also help organizations to reduce the need for internal resources and infrastructure, allowing them to focus on their core business functions. By partnering with external providers, organizations can access the latest learning technologies, methodologies, and best practices, ensuring that their training programs are effective, engaging, and aligned with their business objectives.
Listed below are some function areas for which organizations partner with outsourced training services providers –
Online learning platforms:

Partner with online learning platforms to provide employees access to various training resources and courses.

Training consultants:

Hire training consultants to design and deliver customized training programs that meet the organization's needs. These needs could be both macro and micro in nature, i.e. training needs of the overall organization as well as that of specific departments and job roles.

Virtual training:

Use virtual training tools and platforms to deliver training programs remotely, saving time and travel costs.

Industry associations:

Join industry associations and participate in training programs and events to provide employees with industry-specific training and resources.
Acquiring Top L&D Talent
Choosing the right candidate for a work role essentially requires equally expert acquisition skills. No wonder an increasing demand for outsourcing talent acquisition services is evident across all industries. Apart from the training areas discussed above, acquiring top L&D talent is another major reason why more and more organizations are availing of outsourcing services. Acquiring top L&D talent requires recruitment strategies that include creating compelling job descriptions highlighting the importance of L&D to the organization, leveraging social media and online job boards, attending job fairs and industry events, and partnering with L&D recruitment firms. The recruitment process should focus on identifying individuals with the necessary skills and experience to develop effective training programs and drive employee engagement and performance. By acquiring top L&D talent, organizations can create learning and training programs that are curated, keeping in mind the unique needs of their employees and driving better business results.
Apart from teaming up with a talent acquisition service provider, an organization can tap into the following avenues to find, filter and hire top L&D talent.
Referral programs:

Offer incentives to current employees for referring or providing leads for top talent to be hired in the company.

Social media recruiting:

Utilize social media platforms like LinkedIn to connect with potential candidates and showcase the company's culture and values.

University partnerships:

Develop partnerships with universities to recruit top graduates and participate in career fairs and events.
Wrapping Up
Organizations can partner with service providers to enhance their L&D capabilities and acquire top talent, driving employee engagement and organizational success. Infopro Learning is a leading provider of L&D solutions, including outsourcing training services, leadership development programs, and more. Infoprolearning's expertise in L&D strategy, design, and delivery can help organizations to develop effective learning programs that meet their unique needs and business objectives. Whether organizations want to outsource their training services, acquire top L&D talent, or develop their leadership pipeline, Infopro Learning can provide the expertise and support needed to achieve their goals.