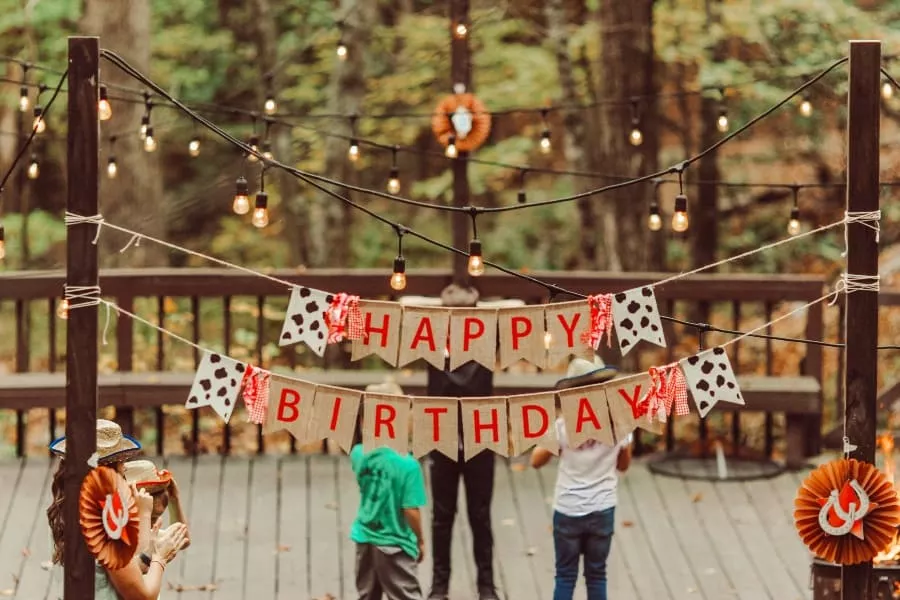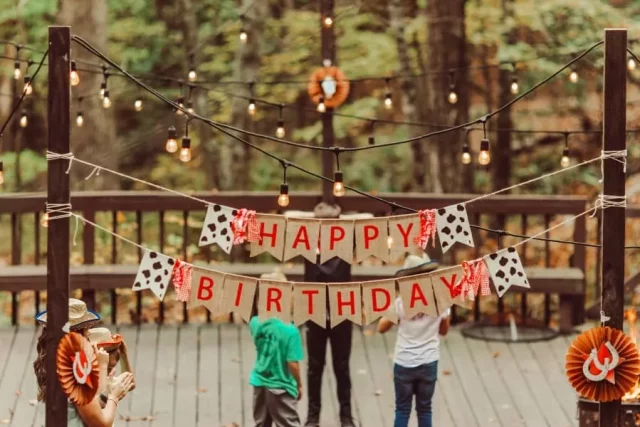 Do you have a child who is having a birthday soon? If so, you may be wondering what to do for the party. You could always have a standard party at your house or a local park, but why not try something different this time? We have some cool ideas for game-based birthday parties that will keep your kids entertained all day long!
Have A Nintendo-themed Birthday
Nintendo has been around for decades, and its popularity is only increasing. What better way to celebrate your child's birthday than with a Nintendo-themed party? You can decorate your house with all things Mario, have a piñata shaped like Donkey Kong, and serve up some Yoshi cupcakes. 
The possibilities are endless! The party pros from Who Wants 2 Party say that a "Nintendo party is a great way to bring all the classic games to life for a new generation." Be sure to ask your guests to come dressed as their favorite character! If your child is into video games, they'll love this type of party. And if they're not, they will after attending one! It will be a birthday they always remember.
Kids Love Fortnite So Consider Throwing A Party Themed Around It
Fortnite is one of the most popular video games out there right now and chances are your child is obsessed with it. Why not throw them a birthday party themed around it? You can decorate with Fortnite-inspired decorations, have Fortnite cakes and cupcakes, and even set up a gaming station where kids can play the game. It's sure to be a party that your child and their friends will never forget! Don't forget to provide plenty of snacks to keep the energy levels high during all the gaming fun. And for a unique twist, consider offering insect treats and snacks, like cricket chips and ant-shaped gummies, to add to the adventurous gaming experience. Your little gamers will be delighted by the unexpected treats!
Throw A Board Game Party
Do you have a little one who loves board games? Why not throw them a board game party for their next birthday! It's a great way to get all of their friends together for some fun, and you can even sneak in some learning while they're playing. Here's a few suggestions to get you going:
Choose a few age-appropriate board games and set them up around the room.

Put together a prize package for the winner of each game.

To keep everyone hydrated and fed, keep some snacks and beverages on hand.

Set up a photo booth with props related to popular board games.

And don't forget the birthday cake! You can even decorate it with board game pieces.
With a little planning, you can throw an unforgettable board game party that your child and their friends will love. So get started now and enjoy yourself! You could also try a themed party based on one particular board game. This is great if your child has a favorite game that they'd like to share with their friends.
Throw Something Centered Around Pokemon
Your child's next birthday party doesn't have to be the same old thing. Get creative and try something new! If your child is into Pokemon, why not throw a party centered around the popular franchise? Here are some ideas to get you started:
Have kids come in their favorite Pokemon costumes

Have a treasure hunt where kids have to find hidden Pokemon cards

Have a Piplup Piplup Pikachu relay race

Play "Pin the Tail on Pikachu"

Have a guessing game where kids have to guess which Pokemon is hiding in a bag
With a little imagination, you can come up with all sorts of fun ideas for a Pokemon-themed birthday party! Make plans now by donning your thinking cap! Your child is sure to have a blast.
With The Movies Out Throw A Sonic The Hedgehog Party
When it comes to kids' birthday parties, you can never go wrong with a Sonic the Hedgehog theme. It's a classic character that everyone loves, and there are tons of ways to incorporate him into your party. To get you started, consider these suggestions:
Sonic Piñata: Fill a piñata with Sonic-themed candy and toys. You can even make your own Sonic piñata using a balloon, paper mache, and some paint.

Sonic Games: There are tons of great Sonic games out there that the kids can play at the party. From racing games to platformers, there's something for everyone.

Sonic Cake: Make a Sonic-themed cake or cupcakes. You can find plenty of great recipes online, or you can get creative and make your own.

Sonic Decorations: Hang up some Sonic posters and decorate the party area with blue and green streamers. You can even set up a photo booth with props like Sonic's signature red shoes.
With a little planning and creativity, you can easily throw a fun and memorable Sonic the Hedgehog birthday party that your child and their friends will love. So get started and let the good times roll!
Have Them Play Games Like Tug-O-War
If you're looking for a birthday party that will be sure to be a hit with the kids, consider games like tug-o-war. It's a classic game that can be enjoyed by all, and it's also a great way to get the kids moving and active. Plus, it's a great way to burn off some of that birthday cake energy!
Another great option for a birthday party game is a scavenger hunt. You can choose to do this inside or outside, depending on your preference. You can hide clues around the house or yard, and the kids will have a blast trying to find them all. This is also a great way to get them up and moving.
Set Up A Dodgeball Tournament
If you have a large backyard, you can set up a dodgeball tournament for your child's next birthday party. This is a great way to get all of the kids active and playing together. You can divide the kids into teams and have them play against each other in a bracket-style tournament. The winning team will be the champions of the party!
You can also set up different game stations around the yard. For example, you can have a water balloon toss, a three-legged race, or an egg and spoon race. The kids will love running around and playing all of the different games.
Take Them To Play Laser-Tag
Laser-tag is always a popular choice for kids' birthday parties. It is active, requires teamwork, and most importantly – it is really fun! You can either go to a laser-tag center or hire your own equipment and set it up in your backyard. Add some glow sticks into the mix and you have an epic birthday party that will be remembered for years to come! 
In conclusion, there are tons of great ideas for kids' birthday parties. It just takes a little imagination and planning to make it all come together. So get started and have fun! Your child is sure to have a blast.