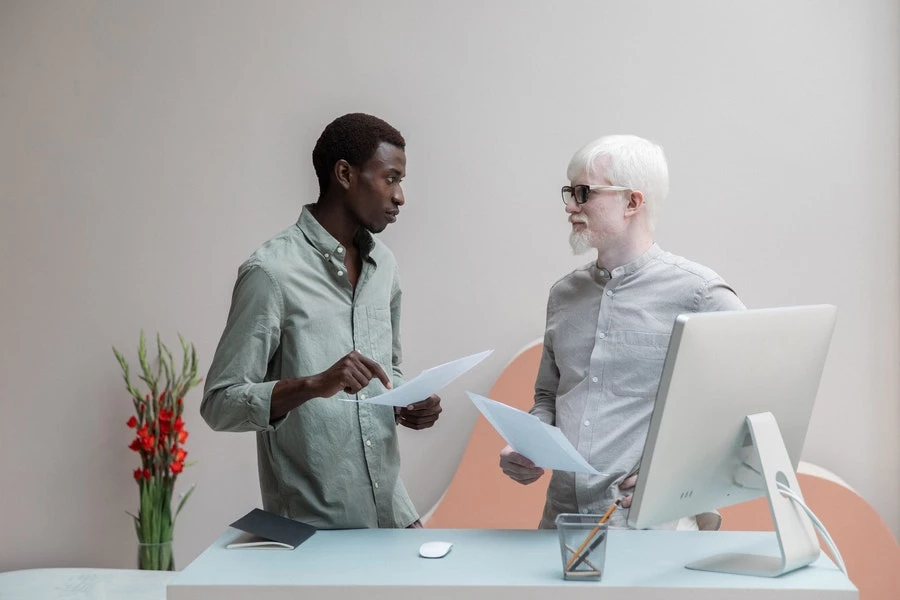 It's no secret that starting your own business is an incredibly exciting idea. If you're considering a new professional journey, the thought of launching your own startup might be just what you need to get excited about getting out of bed in the morning. But before you take any steps towards building a successful new venture, it's important to choose the right niche. There are endless possibilities when it comes to starting a business, but not all of them are created equal. If you're looking for ideas, here are six businesses that make the most sense to start right now.
1. Tutoring School
One of the most popular choices for starting a business is launching a tutoring school. This type of business has low overhead costs and can be started with minimal investment. For example, you don't need to worry about the complex process of registering on a national basis. In other words, you can register a business in Ontario – if it's located in the province, instead of Canada, which will make it much easier and less expensive. If you have expertise in a particular subject area, tutoring could be the perfect way to share your knowledge and make some extra money. Offering both offline and online classes can help you reach a wider audience and make your tutoring school more successful.
2. Doggy Daycare And Pet Sitting
In the last few years – especially during the lockdowns, more people have bought and adopted pets than usual. Now that most establishments are open again and people are going back to the office, there are a lot more pets that need to be taken care of. That's where doggy daycare and pet sitting businesses come in. This type of business requires very little start-up capital and can be run from the comfort of your own home. Plus, it's a great way to get some exercise while spending time with furry friends. One of the benefits this type of business provides is that you can easily scale it up or down, depending on your needs and the demand for your services. That said, there are laws and regulations that you need to be aware of before starting a doggy daycare business, so make sure to do your research. Perhaps the most important of those factors being animal cruelty laws, which vary from state to state.
3. Loss Prevention Consultant
Loss prevention is a huge issue for businesses, especially small businesses. In fact, one of the main reasons that small businesses fail is because they don't have adequate loss prevention measures in place. As a loss prevention consultant, you can help businesses to reduce theft, fraud, and other types of losses. The role will require your employees to have adequate knowledge in the relevant fields including security, investigation, and business law. The security part is mostly related to the physical aspects of the business while the investigation part is more about the digital side of things. Business law is important to understand in order to advise clients on the legal implications of their loss prevention measures. It's important to note that you cannot offer legal advice if you're not formally and suitably qualified, but you can still consult with clients on the best loss prevention methods for their business.
4. Online Accounting And Bookkeeping
Another great business to start now is an online accounting and bookkeeping service. This type of business is perfect for entrepreneurs who are looking for a way to help small businesses save time and money. With this type of service, you can offer your clients a comprehensive suite of accounting and bookkeeping services done in a streamlined and efficient manner. In order to start this business, you'll need to have a strong understanding of accounting and bookkeeping principles. You'll also need to be familiar with the latest software and technologies used in these fields. Of course, this type of business requires a significant investment of time and energy, but it can be highly lucrative. As for financial investment, the biggest starting costs will be for the software and hardware you'll need to get started.
5. Software Development
If you're more tech-oriented, you might want to consider starting a software development business. This type of business is perfect for entrepreneurs who are looking to create innovative new products and services. In order to succeed in this field, you'll need to be familiar with the latest software development technologies and trends. Apart from knowing how to code, you'll also need to offer a unique perspective on the market and be able to develop a strong business plan. For instance, software development is heading in an even more user-focused direction, which means that having a strong UI/UX design skillset will give you a significant advantage. Depending on your area of expertise, you could start a business that specializes in developing mobile apps, web-based applications, or even enterprise software.
6. Content Creation Services
Digital marketing is one of the hottest industries right now and it's only going to grow in the coming years. As a result, there is a huge demand for content creators who can produce high-quality digital content. If you have a knack for writing, video editing, or graphic design, starting a content creation business could be the perfect way to put your skills to good use while helping other people shine. This means that you'll need people on your team that have a strong grasp of on-page SEO, and you'll also need to be able to produce quality content that engages your clients' audiences. As creative as this type of business is, it's also very detail-oriented, so you'll need to be organized and have strong attention to detail if you want to succeed.
There you have it! These are 6 businesses that make the most sense to start right now, however, they're not your only options. As long as you keep peoples' needs and the current climate in mind, and cross-reference it with your skills and interests, you're bound to find success as a small business owner.