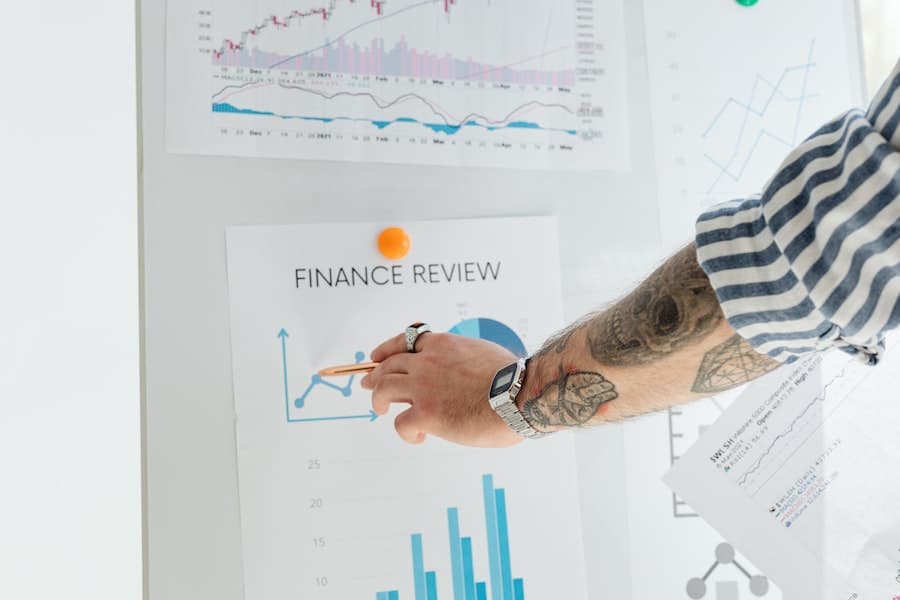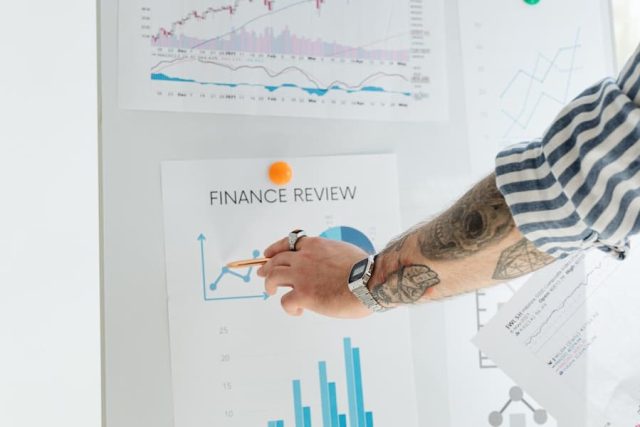 The number of neobanks has been growing rapidly in recent years. This is due to the demand for online services, the popularity of this type of organization among customers, as well as the ease of use of banking products, which allows users to avoid unnecessary difficulties. As of August 2023, there are 66 neobanks in the USA. A large number of such financial institutions are also based in Europe, namely in the UK. If you are interested in using modern quality financial management solutions like Rates, this article is for you.
What Are Neobanks
Neobank is a financial institution that operates entirely online. It does not have any physical offices, or branches. By the nature of its activity, this is an ordinary bank, but it does not interact with customers offline. Neobank can be either a licensed organization that independently manages all transactions and provides banking services or a company that takes on the functions of an online intermediary between a regular bank and customers.
Almost all interaction with neobank takes place via the Internet: on official websites or by chatting with an online operator. Some companies also use phone calls.
The mass appearance of services in this format began around 2015. At first, these organizations were treated with a degree of distrust due to their experimental nature. However, some of them issued loans like ordinary banks. This has attracted the interest of many customers.
The main types of earnings of neobanks include:
part of the deductions for depositing and withdrawing funds that customers pay to intermediary payment systems;

service fees – international money transfers and other transactions;

subscriptions for premium accounts;

business services.
There are other options, such as interest on loans. Each neobank has its own list of services, and often it differs from the standard one. When choosing such a bank for yourself, you need to familiarize yourself with its activities in advance.
Why Neobanks Are Popular
If in the early years of the existence of neobanks, potential customers were wary of them, now there is more and more confidence in them, and many factors contribute to this.
For example, during the two years of the pandemic and the restrictions associated with it, people are accustomed to using the services of organizations online. The population had both the opportunity and the time to appreciate the convenience of such changes. In addition, many banks have been practicing partial remote service for a long time: personal accounts, applications, and online cash registers have long been part of the daily life of a modern person, and this is no surprise to anyone. Also, do not forget about the following advantages:
The bank is available 24/7, all year round, and you can visit it virtually – you don't need to set aside a lot of time for it.

Services are often cheaper since the maintenance of such an organization requires fewer costs.

You can apply for a card from a foreign bank without visiting its branches. Previously, this was not available.

Any technical changes, the introduction of new services, and opportunities happen faster and easier since the owners do not need to rebuild the work of hundreds of branches in all cities.

Neobanks usually have the most understandable and simple applications that are easy to use for anyone.

There are no queues or other inconveniences associated with visiting a regular bank branch.
Perhaps the only drawback is that you cannot personally come and figure it out if there are difficulties in negotiations and something does not suit you in the service. But this problem can be solved by the right choice of a neobank: conscientious organizations hire only responsible and competent operators who are ready to help people resolve the situation. You can use all services from your phone, tablet, laptop, PC.
Wise
If we average user ratings for the service and convenience of Wise Internet Banking, the rating of this organization is very high. Clients note such advantages as:
low service fees;

the ability to choose a currency from a huge list of available currencies – several dozen options are presented (

dollars, euros

etc.);

money transfers to 80 countries of the world;

ease of use, transparency of tariffs;

payment by debit card abroad without commissions;

minimum information for payment – in order to transfer money abroad to an individual, you do not need to know his account number.
The disadvantage of this neobank is the inability to take a loan.
Payoneer
Payoneer positions itself as an international payment system. Payoneer customers are offered transfers and international payments in different currencies.
Pros of Payoneer:
inexpensive service, low commissions for services;

zero commission when paying for goods in online stores;

it is possible to use the Global Payment service, which allows you to receive payments from abroad from any companies or online platforms to your personal account;

thanks to a convenient application, it is possible to view the current balance in USD or in the currency of the host country.

in the "History" at the request of the user, a monthly statement is formed with each of the transactions made, which is very convenient and allows you to control your income and expenses.

there are no commissions for transfers within the system, you can use cryptocurrencies, including Bitcoin or Binance Coin.
Revolut Bank
Revolut provides an online account opening service. The use of virtual cards is widely practiced.
Advantages:
maximum convenience of the interface;

low commissions when buying goods in any online stores;

additional functions of a personal account that are not available in the applications of most banks;

excellent reputation;

a high rating in customer reviews;

the possibility of investment (a trading application is built into the Revolut ecosystem through which you can buy shares from the New York Stock Exchange);

accounts for children (you can open an account for a child and keep track of his payments, or set spending limits for the day or month just like you care for children with Bank of America or Aetna).
Final Thoughts
Neobanks are a growing and developing branch of the financial sector. Soon they will take the place of ordinary banks and will cease to be something non-standard since access to banking services at any time of the day is extremely convenient. If you prefer to have access to financial services and exchange rates in Ukrainian financial institutions anywhere in the world, be it Houston (Texas) or Toronto (Canada), we recommend the Rates service.