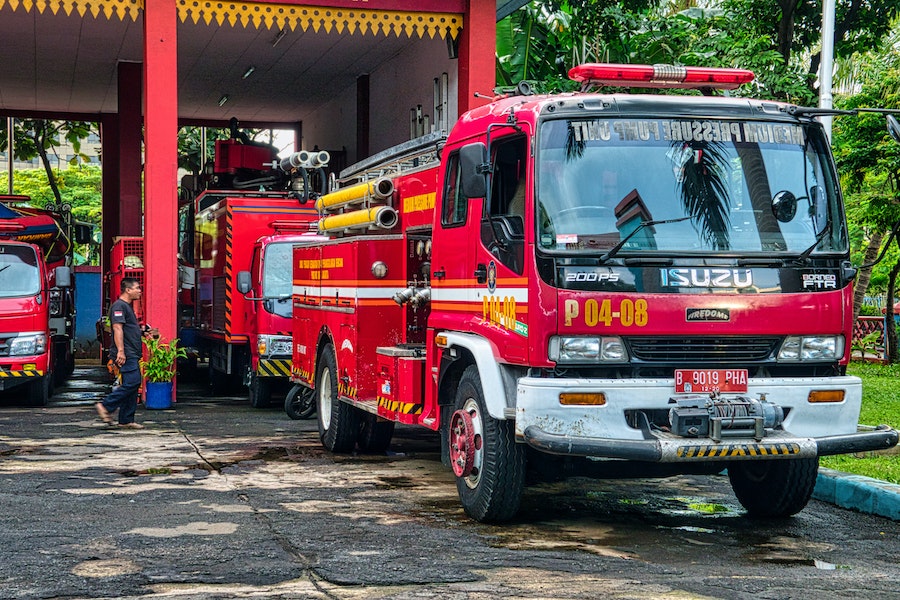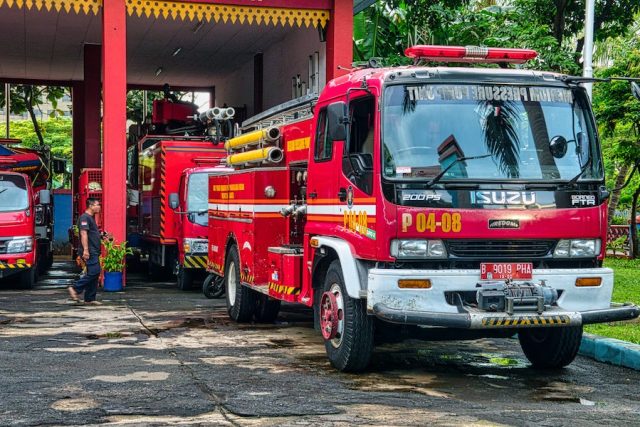 Fire trucks and other emergency vehicles need to reach their destination and administer help as soon as possible. For that, they need a clear path on the road. Unfortunately, this often isn't the case, and accidents with fire trucks can happen.
An accident with a fire truck is a devastating event. It may result in the death and injury of the drivers, passengers, pedestrians, and individuals waiting for help. Damage and injuries with a vehicle as large as a fire truck can be quite severe, and as an involved party, you'll probably want some compensation.
This article will help you gain some legal perspective on accidents with fire trucks and introduce you to the steps you must take if you get into one.
Step 1 — Pull Over
This might seem obvious, but regardless of the scope of the accident, moving out of the way is essential for preventing further damage and casualties. Drivers of other vehicles might not be paying attention to what's happening around them and collide with you, resulting in another accident and further lawsuits.
In 2021, 56% of deaths involving emergency vehicles were occupants of non-emergency vehicles and pedestrians in the vicinity. It's very likely that some of these fatalities resulted from a chain collision or multi-vehicle pile-up. That's why it's important not to block the way of other vehicles.
Step 2 – Contact Law Enforcement
Reporting the crash to the authorities is the first step to getting compensation for your injuries. If you're unable to, ask another person at the scene to call an ambulance as well as the police or local sheriff. The responding police officer acts as a professional witness and will create a police report. They collect details of the accident, produce a diagram of the accident, gather witness statements, and document any injuries.
Car insurance companies might require a police report for your claim to be valid. For example, you could have suffered hidden injuries. Finding out about them later could be used to claim they were made in an event unrelated to the fire truck accident.
Each state has different rules and deadlines when reporting an accident. Some require immediate reporting in case of injury or death, while others allow for between three and 30 days to pass after the accident, depending on the damage. For example, in Texas, you must report the accident within 10 days after the accident.
Step 3 — Collect The Evidence
It might take a while before the police come to the scene. If the accident wasn't severe, the fire truck might resume its journey to reach the individuals in need of assistance. In that case, you won't have much time to gather the necessary evidence.
Write down the license plate of the fire truck or ask a witness if they have it. Take photos of your car damage and visible injuries, and write the time, date, and location of the accident, making sure you describe what happened. Gather as many witnesses as possible and ask for their names and contact information.
Additionally, protect the scene and be careful about what you say to witnesses and other drivers involved in the accident, as this can be used against you.
Step 4 – Seek Medical Attention
Depending on your injuries and mobility, seeking medical attention must be a priority. If you're injured badly or bleeding out, omit calling the police and gathering evidence. Calling the ambulance is more important.
Even if you don't feel any pain or see any injuries, seeing a doctor after an accident is a must. There might be internal bleeding or broken bones you can't detect right away. The adrenaline from the accident could be masking the pain and fooling you into thinking you're fine. It can take only a few minutes for you to collapse or feel unwell if you overexert yourself after the accident.
Step 5 – Contact A Reliable Attorney
Filing a claim and getting compensation for damage and injuries after an accident with a fire truck can be frustrating. The government owns emergency vehicles, so ultimately, you're pursuing a claim against local government entities.
By law, fire trucks have the right of way, and all other drivers are obligated to slow down and let them pass. Thus, in most cases, the fault falls onto the non-emergency vehicle driver.
However, if you've done everything in your power to move out of the way or can prove that the driver of the fire truck was impaired, you might be eligible for compensation. Doing this isn't advisable without proper legal support, so contact an attorney specializing in fire truck accidents first.
Get The Compensation You Deserve
Despite what some people might believe, accidents with fire trucks aren't uncommon. In 2020, over 15,600 fire department vehicles were involved in an accident. Should this unfortunate event happen to you, knowing how to react is vital. A reliable personal injury attorney will keep your interests in mind and help you deal with the aftermath of the accident.