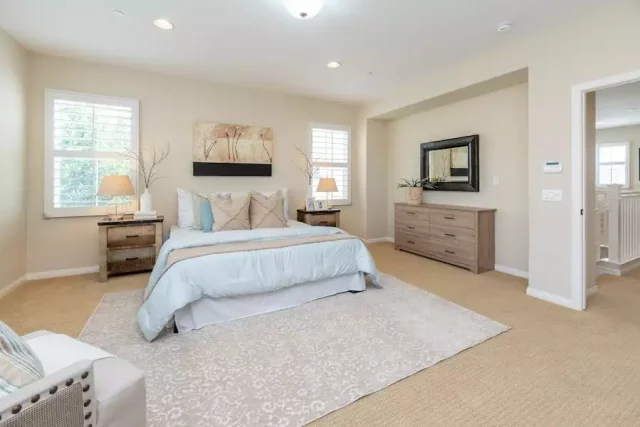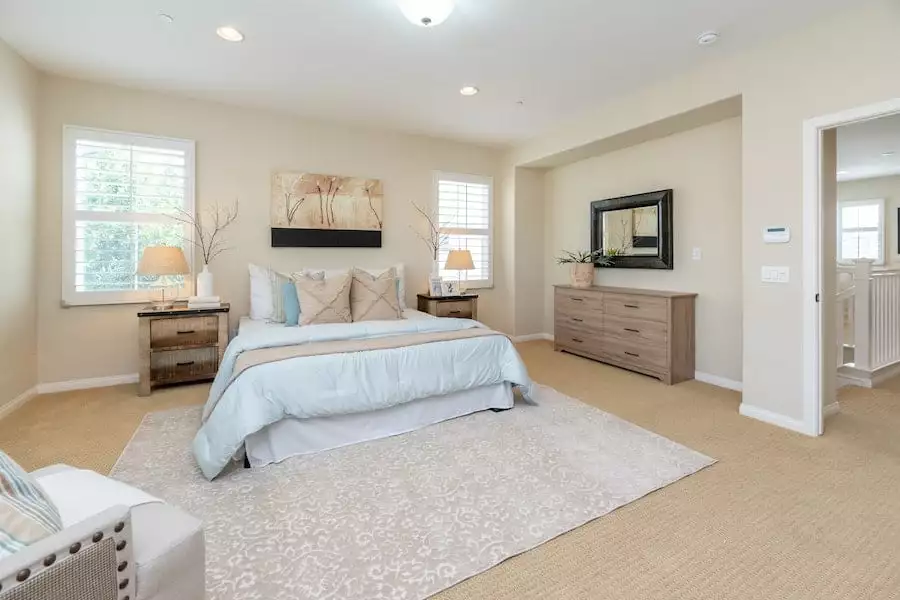 The popularity of metal furniture goes back a long way, and there is no sign that this decorating style will ever go out of style. Metal furniture is both classic and contemporary, and it can quickly and easily upgrade even the most basic bedroom into a chic and sophisticated living space.
Your bedroom should look good, feel good, be solid, last a long time, and not need much upkeep. Metal furniture has all these qualities. Thus, in this blog post, we will discuss the best strategies for arranging metal bedroom furniture and provide some ideas to get you started.
Begin With The Bed
As one might expect, the bed takes center stage in a bedroom. Since a bed is an essential component of a bedroom, this space must first include a bed. As you well know, getting enough sleep is crucial to maintaining a sound body and mind. That's why it's so important to get the appropriate bed for your bedroom, such as metal bed frames.
Metal bed frames may be found in a wide variety of styles and colors, making for some extremely unique options that work well with a wide variety of bedroom decor schemes. The question of how to make a metal bed comfortable is a valid one when making a purchase since many people assume that a metal bed will be cold and uninviting.
This, however, is not the case. Decorate a metal bed with lots of faux furs, throw pillows, and other soft furnishings to make it feel more like a welcoming place to sleep. Make yourself at home with a plush mattress and chic linens. 
Height-adjustable pillows are a must-have for anyone who likes to read or work in bed. Stylish comforters are a great option for softening up a metal bed. These luxurious comforters are sure to provide for a restful night's sleep by providing an abundance of softness, warmth, and relaxation.
The Minimalistic Approach
Most bedrooms with metal furniture adhere to the minimalist design style, which eliminates extraneous elements in favor of a more functional layout. This makes for a very contemporary look in the bedroom, and the minimalist aesthetic is also a great fit for smaller bedrooms.
To make a minimalist bedroom with metal furniture, all you need is a stylish bed and a space-saving storage solution. For flair, add a few artistic touches, like wall-mounted art.
Neither the metal bed nor the minimalist aesthetic is likely to go out of style any time soon. Both are examples of tried-and-true design trends that have stayed on top for some time and show no indications of letting up. Using these tips, you can easily design a bedroom that is the envy of all your friends and neighbors.
Put On A Nightstand
Although metal beds are fashionable, they nevertheless require extra space for a mobile phone, books, and other items. Put a nightstand on either side of the bed. Depending on the layout of your bedroom, you may choose to place a nightstand on either side of the bed. Put together a curated look by combining the metal bed with a timber nightstand. If you don't want to use a nightstand, a floating shelf is a great alternative.
Additionally, a lovely rug is a great way to improve the look of your bedroom. Put a rug under your metal bed to make the room cozier and more visually appealing. Consider picking a rug with a lively design and eye-catching hues.
Go With A Palette Of Neutral Colors
Whether you're going for a minimalist look or trying something bold, sticking to metallic-based colors or keeping the room's color scheme neutral is a surefire method to achieve the ideal metal bedroom decor. 
Interiors decorated in neutral tones like grey or black are at the pinnacle of contemporary design; you can be assured that your color scheme will absolutely never go out of fashion because it is so simple to modify and keep up with the times.
Get Some Light In Your Bedroom
Improvements can be made to your bedroom's aesthetic by installing better lighting. The space above your bed is ideal for a decorative ceiling light or spotlight. Choose an interesting floor lamp beside your bed if your room doesn't have a high ceiling. 
Do not forget to hang a night light or scones with a similar aesthetic above the bedside table. Putting an attractive work of art over it does the same thing.
Upgrade Your Home With A Metallic Touch
Metal beds never go out of fashion because they are always in style. Follow the aforementioned tips, and you'll have a beautifully decorated bedroom in no time. If you're looking to buy a bed for your bedroom, be sure to check out the options available from Creative Metal, the leading metal bed frame manufacturer.
The website sells modern, low-cost metal beds and other bedroom necessities. You can even learn some techniques to polish metal furniture and extend its life. Take a look at their metal bed and metal furniture collections, as well as their social media pages for even more ideas.