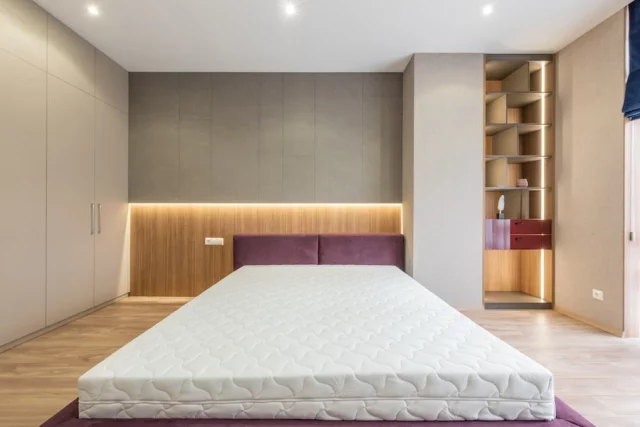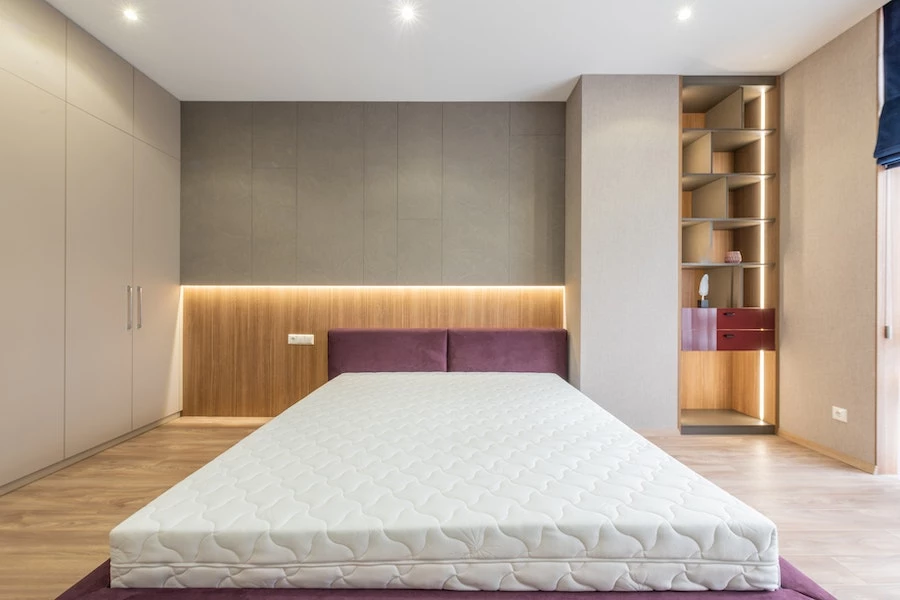 It is no secret that a good night's sleep is essential for overall health and well-being. A good mattress is crucial to getting quality sleep, and if you are looking to invest in a high-quality bed, you may be wondering how much you should expect to spend. 
In this blog post, we will provide exclusive tips on how to buy an excellent mattress for more than $1000. We will also discuss some of the factors you should consider when making your purchase. So, if you are ready to upgrade your sleeping experience, keep reading!
How Much Should You Pay For A Mattress?
When it comes to mattresses, there are two schools of thought: buy cheap and replace often, or invest in a quality mattress that will last for years. This implies you get what you pay for. Ideally, you'd want a mattress that's durable, supportive and comfortable. Hence, there's no correct answer to this question, but a few things to consider when deciding. For more information about mattress cost, be sure to check this post. First, think about how often you're willing to replace your mattress. If you're the type who likes to get a new one every few years, then you can probably get away with a cheaper model. But if you're looking for a mattress that will last a decade or more, you'll need to be willing to spend a little more upfront.
 Second, consider your sleeping habits. If you sleep primarily on your back or stomach, you'll need a different type of mattress than someone who sleeps mostly on their side. 
Third, consider any special needs you might have, such as allergies or injuries requiring a specific type of mattress. Once you've taken these into account, you'll have your ideal mattress in sight! In a nutshell, if you're looking for a mattress that will help you get a good night's sleep, don't worry too much about the price tag. Just focus on finding one comfortable and supportive, and you'll be well on your way to sweet dreams.
Tips About Buying A High-Quality Mattress For Over $1000
If you are shelling out more than a grand for a mattress, you want to be sure that you are getting the best possible product. Here are a few tips to help you buy a top mattress:
Mattress type
There are many different types of mattresses on the market, from memory foam to latex to innerspring. Do some research to find out which type is right for you. Memory foam might be a good option if you are looking for contouring and pressure relief. The downside, however, is that memory foam mattresses can sleep hot. In this case, a foam bed with gel infusion might be a better option.
If you want a bouncier feel, go for latex. This mattress type is generally considered to be more natural and eco-friendly as well. Keep in mind that latex mattresses can also be quite pricey. It's also a good choice for people who sleep hot, as it has better airflow than other types of mattresses.
And if you like the traditional feel of an innerspring mattress, that is always an option as well. These ones are the least expensive of the bunch, but they also don't tend to last as long as the other mattress types.
Mattress size
This is also an important consideration. Mattresses come in twin, full, queen, king, and California king sizes. If you have a partner, you'll want to ensure the mattress is big enough to accommodate both of you comfortably.
Firmness
This is another critical consideration. Mattresses range from very soft to very firm, and everyone has their own preference. It'd be best to choose a mattress that provides the right support for your body.
Look out for gimmicks
You'll likely come across various sales tactics and gimmicks when shopping for a mattress. These are some to be aware of and avoid:
 Mattress showrooms that only display one type or brand of mattress: This doesn't give you a chance to compare options and find the best mattress for you.
Salespeople who are only interested in making a sale than finding the right mattress for you: If you feel like you're being pressured into a purchase, walk away and find another store.
Consider key mattress features 
Motion isolation, edge support, and ventilation are all essential factors to look for in a mattress, no matter the price tag. Mattresses with sound motion isolation will minimize movement transfer, so you and your partner can sleep soundly even if one of you tosses and turns during the night. 
Edge support is essential for people who like to sit on the edge of the bed, and it will also help to keep the mattress from sagging over time.
And finally, good ventilation is vital for people who sleep hot, as it will help to regulate your body temperature during the night.
If you'd love a mattress topper, go for it. It is not a necessity but can add an extra layer of comfort and support to your mattress. If you are looking for a little extra cushioning, a mattress topper is a good option. Just be sure to choose one that is compatible with your mattress type.
Warranty and return policy
When you buy a mattress, be sure to ask about the store's return policy. Most stores will allow you to return or exchange a mattress if it's not comfortable, but there may be restrictions and fees. It's also important to determine what the warranty covers and how long it lasts. A good mattress should have a solid warranty of at least ten years. 
And if you are spending over $1000 on a mattress, you should also look for a trial period of at least 90 days. 
This will give you plenty of time to test out the mattress and make sure it is the right one for you.
Online reviews
There are several online retailers that sell great mattresses for a fraction of the price of traditional brick-and-mortar stores. When you are looking at mattresses online, be sure to read the reviews before making a purchase. This will help you get an idea of what other people think of the product and whether or not it is right for you.
Conclusion
As you can see, there are a few things to remember when shopping for a high-quality mattress. Just remember to research, consider your needs, and look for a mattress with a solid warranty. With these tips in mind, you'll be on your way to buying a proper mattress for you and your family. Good luck!