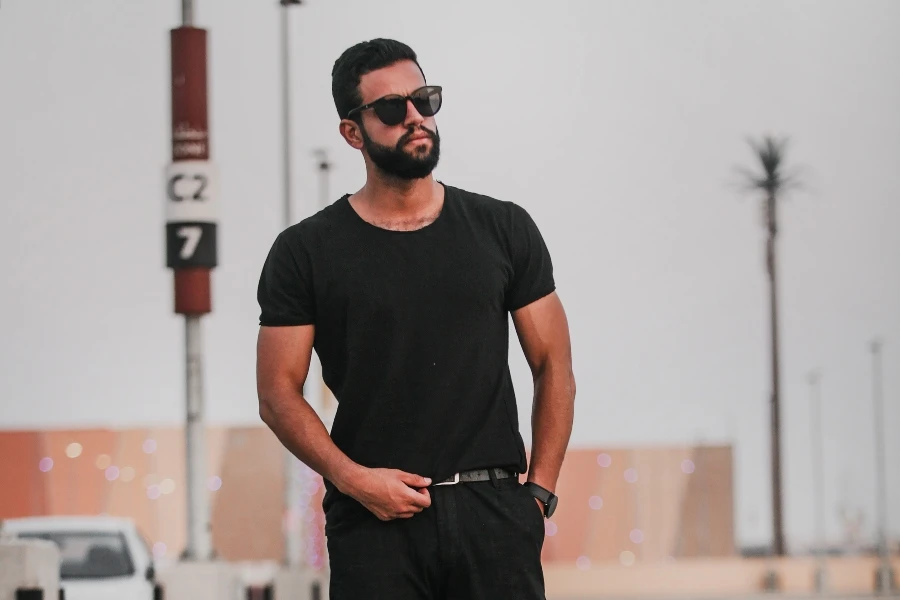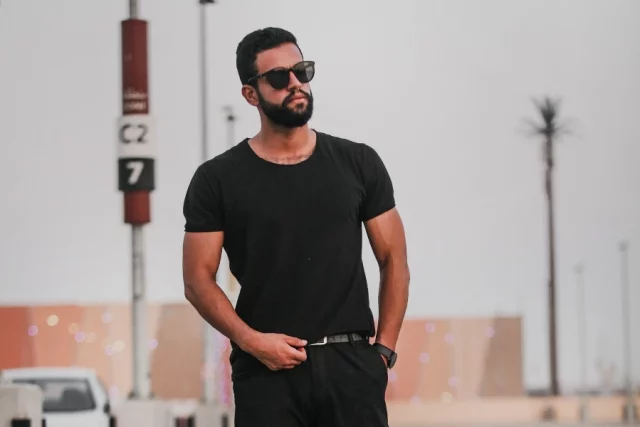 When you think of A-List actors who have taken wearing glasses to a whole new level of class and sophistication, especially thick black glasses, then the first name that will invariably enter your mind is English veteran Michael Caine, who made a name for himself partly off the back of his unmistakable look, a look that very much included his distinctive eyewear choices.
There are those acting legends who are regular wearers of spectacles, and it becomes very much part of their overall character and demeanor, and then those who don't always wear glasses, but when they do, it's a choice that really pays off.
On occasion, a role may explicitly, or more subtly, demand the wearing of glasses, perhaps in an attempt to make a character more studious or intelligent, or alternatively, the actor in question may be portraying an actual real-life individual who wears glasses and therefore the actor brought on board to play the part, has to do likewise.
So let's take a look at a broad range of actors, all of who are known for wearing glasses, and in particular thick black glasses, a style that these particular performers absolutely pull off with aplomb.
Colin Firth
This English actor is well-known for playing a classier type of character, though he has on occasion looked to branch out, as evidenced by his hugely entertaining turn as the Arsenal-obsessed football fan in the adaptation of Nick Hornby's book Fever Pitch. 
Firth scored his first Academy Award nomination for his performance as a British university professor in Tom Ford's directorial debut, A Single Man. In this role, seemingly one the actor was born for, Firth wears a stunningly stylish pair of thick black glasses, and everything about his wardrobe is fine-tuned excellently.
This is perhaps less surprising when you consider Ford was behind the direction; he is, after all, a hugely successful fashion designer who has done a great job branching out into film directing.
Firth once again sported thick black glasses in the first of the action hero series Kingsman, Kingsman: The Secret Service. In the Matthew Vaughn film, Colin Firth plays the archetypal British gentleman, and as such, the glasses he wears are a vital part of his overall ensemble, and it's a look that certainly paid off. 
He repeated the trick in the sequel, Kingsman: The Golden Circle, and once again, his glasses took center stage.
Jeff Goldblum
When you think of stylish actors who wear glasses regularly, you will almost certainly bring to mind Jeff Goldblum, who may well be the slickest performer in Hollywood. The American actor always pulls off a great look and one that is, more often than not, especially in recent years, paired with a great pair of glasses.
Goldblum, who is also an accomplished musician, will almost always be seen wearing glasses in his most famous movies. In Jurassic Park, his sunglasses caught the eye, but he has also become a regular wearer of thick black glasses. 
In Wes Anderson's Grand Budapest Hotel, Goldblum wears an amusingly eccentric pair of thick black glasses, and off camera, he is clearly an individual who likes to switch things up in terms of his eyewear. He appears to own hundreds of pairs, and every time you see him on the red carpet or on a chat show talking about his latest movie, it is usually his choice of glasses that becomes the subject of attention. 
Ryan Reynolds
There are some actors who are not instantly obvious when thinking about those who wear glasses, and then there are those who, as they mature, start to get a liking for wearing them on screen. One such example being Ryan Reynolds.
The Deadpool actor has recently taken to wearing his specs far more often of late, perhaps as part of a push to be seen as a more serious performer. Frankly, he pulls it off. To be honest, any pair of glasses that the increasingly refined Hollywood heartthrob wears will work wonders; from thick black glasses to prescription sunglasses, he'll carry it off with aplomb.
In one of his recent successes, Fast and Furious: Hobbs and Shaw, Reynolds wears a particularly alluring pair of thick black glasses that suit him down to the ground.
One imagines that Reynolds is the kind of ambassador that the glasses world needs to help continue to push the boundaries. He is the perfect face for glasses in the sense that he is universally loved, effortlessly smart, and, to top it all off, a hugely successful entrepreneur.
Michael Caine
And then we come to the master. An actor and performer who is synonymous with thick black glasses and eyewear in general and one of unmistakable quality. The veteran actor has racked up six Oscar nominations and two wins over the course of a decorated career.
In his early years, when he was a massive star in the swinging 60s and early 70s, it was Caine's look that really got people talking. The English actor isn't what you call conventionally attractive, and certainly not in Hollywood terms, but the overall look that was his signature and his obvious talent was enough to propel him to the top of his profession.
In perhaps his earliest successful role, when he played the title character in the 1967 comedy-drama Alfie, his characteristic appearance and fashion choices were truly born. 
Part of this was his thick black spectacles, which he continued to wear throughout the 60s and 70s. He has tended to wear glasses throughout his acting career, though perhaps less so in more recent years when he has invariably appeared in any movie directed by Christopher Nolan, from the Batman series to Inception and The Prestige. 
There are, of course, countless other actors who have made wearing glasses a hugely effective fashion statement, whether the performers in question had to wear them for medical reasons or because the part they were playing demanded it, and the selection above is just a smattering of excellent examples.