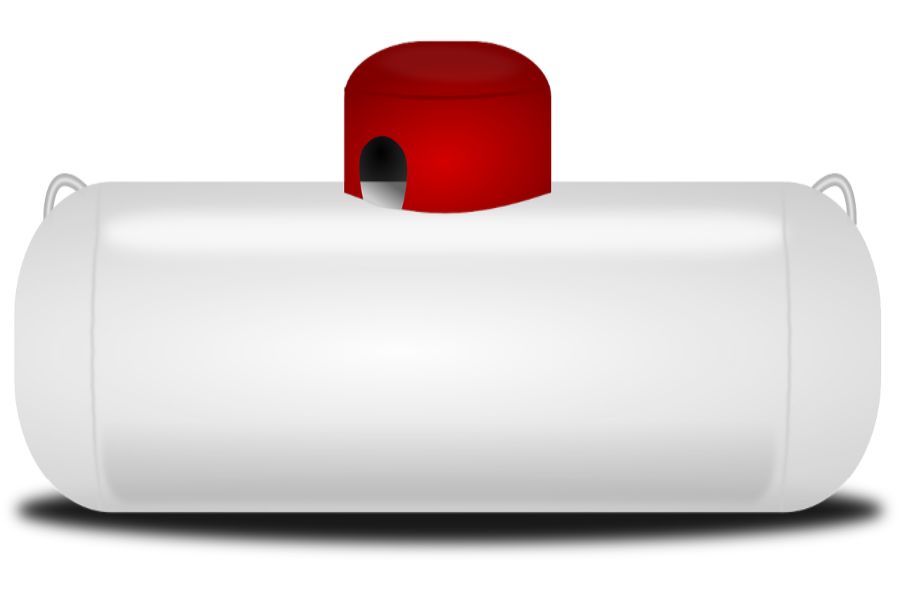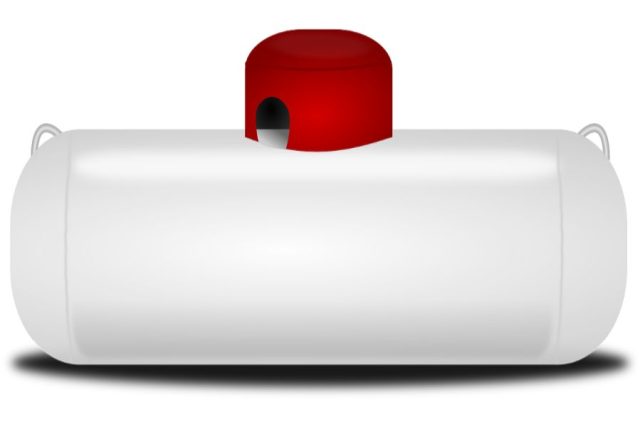 Propane tank use is common in the Mid-Atlantic. This means if you have recently moved to Pennsylvania or one of the nearby states, propane tanks may be new to you. We have compiled a list of things to know about propane tanks.
Many Homes in Pennsylvania Use Propane Tanks
Propane tanks are installed outdoors and used to heat the home and its appliances, including stoves, ovens, dryers, and water heaters. Even if you buy a home that's not currently heated using propane gas, you can usually transition to it as long as it's available in your area. You can rent a tank from the supplier or purchase an underground tank.
Approximately 5% of all U.S. homes rely on propane for heat. This number increases in some regions, with 14% of homes in New Hampshire, South Dakota, North Dakota, Vermont, and Montana using propane to heat their homes. As many as 16% of homes in Pennsylvania rely on propane as their primary heat source.
Size Depends on Your Household and Heating Needs
The size of the propane tank you need depends on your household size. The most common propane tank sizes are 120, 500, and 1,000 gallons. A 120-gallon propane tank is ideal for homes or small businesses. A 500-gallon tank is larger and best suited for larger residential homes or medium offices. One of the largest tanks you can purchase is 1,000 gallons, which is good for larger commercial businesses.
While the length of how long you can expect your propane tank to last varies, depending on your household's usage habits. On average, you can expect a 500-gallon tank to last between two to nine months. Larger homes typically use more propane than smaller homes do. Of course, homes that leave their heat on for longer throughout the day may use more propane than those that don't. Average winter temperatures may also affect heat usage. Households in York, Pennsylvania, may use slightly less propane than the northern cities of the state.
Not All Propane Companies Are the Same
If you live in a home that is heated using propane, you'll need to work with a company for frequent fill-ups and maintenance. It's important to note that not all propane companies are the same. When searching for propane tanks for sale, you'll want to choose a fully certified and insured company. A warranty that covers both workmanship and parts is also beneficial.
Propane Gas Offers Many Benefits
There are many reasons why homeowners in Pennsylvania and surrounding states prefer propane gas over other heating methods. Propane is extremely versatile, meaning you can heat up your home and other housing appliances. You also get more control over your heating abilities when you choose propane. You can choose the tank size, refill frequency, and which appliances to heat using the propane tank.
In many cases, propane can also heat your home faster than other options. Moving from natural gas to propane-based gas is also simple and time-efficient. In more rural areas with limited gas lines, propane tank heating may be the only available option. Propane is also often the more cost-efficient choice. Propane gas tends to be more energy efficient, so you can get more heat using less propane, helping you to control electricity bills.
You Can Sign Up for Auto Refills
Your propane tank relies on propane to continue heating your home. This means that if you run out of propane, it won't provide you with any heat. The good thing about propane tanks is that most companies offer automatic refills. This means you never have to worry about running out of propane because the company will automatically fill your tank on a pre-decided schedule. You'll only be charged for the extra propane added, so if you use less during a specific period, you can expect a cheaper refill service. You can also track your usage by how much propane is added to each fill-up service.
Propane Tanks Are Installed Outdoors
In most cases, you'll find your home's propane tank outdoors. If you're considering buying one, the propane company will suggest a central outdoor location. You may install a propane tank above or underground. Above-ground tanks are easier to access and maintain but take up yard space, whereas underground tanks don't take up the extra space but can be more difficult to access.
Many homes in the Mid-Atlantic rely on propane for heat. Whether you're considering buying a house with propane heat or exploring its benefits, understanding how propane tanks work can help you decide if it's right for you. Propane tanks offer many advantages, including more control over your heat and faster heat sourcing. Not all propane companies are the same, and choosing the right one ensures a seamless propane tank installation or maintenance service.