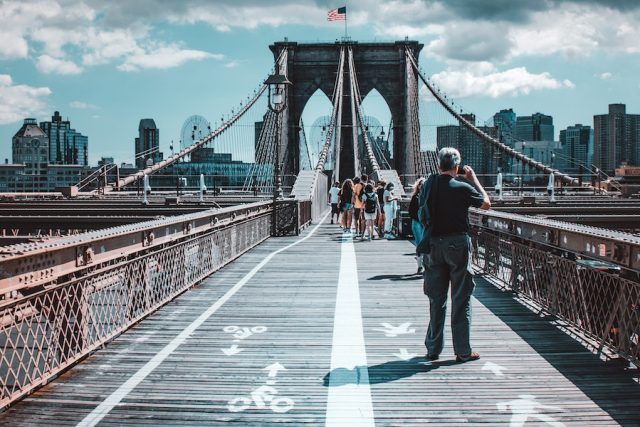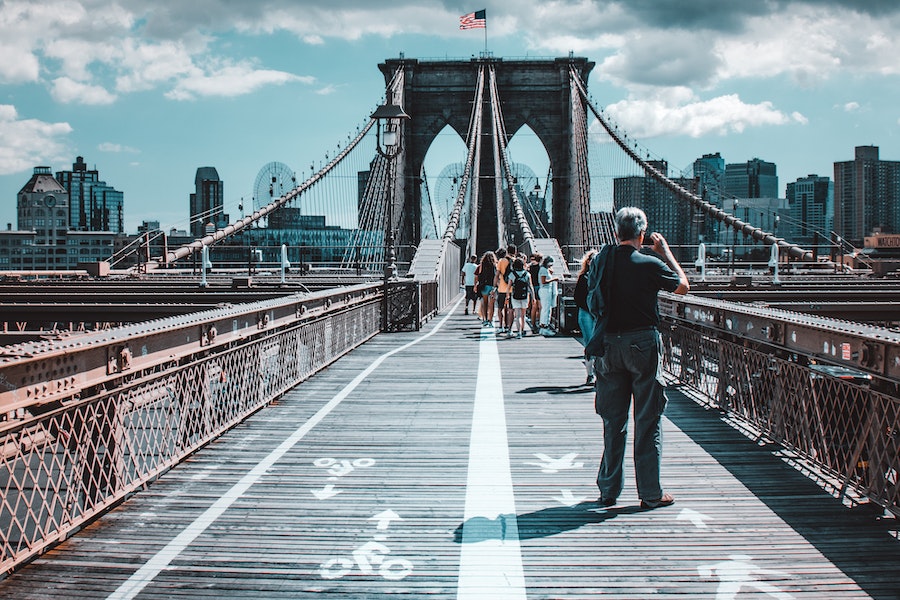 Are you aware of the most dangerous parts of Brooklyn? You're in the right place! Brooklyn has always made the headlines for the wrong reasons until recently. Crime rates in some of the neighborhoods have reduced drastically over the years. 
The police have stepped up crime prevention and detection measures and encouraged programs that make residents more security-conscious. Unfortunately, some parts of Brooklyn are still the same. Despite all the efforts, crime rates in these areas keep getting worse. 
In this post, we'll discuss dangerous neighborhoods in Brooklyn so that you can make an informed decision when relocating. Read on!
Most Dangerous Parts of Brooklyn
The dangerous neighborhoods in Brooklyn are places experiencing high crime rates. While some areas have been redeemed and have witnessed massive decrease in violent crime rates, others are still struggling. 
The situation is worsening in some of these neighborhoods, making gentrification difficult. Let's look at the various areas and what makes them crime hubs. 
1: Brownsville:
| | |
| --- | --- |
| Borough | Brooklyn |
| Population | 187,831 |
| Precinct  | 73rd |
| Total Crime Rate | 2,810 per 100,000 people |
You cannot talk about crime in Brooklyn and not include Brownsville. This neighborhood was once dubbed the "murder capital of New York." Unfortunately, while Brownsville had the name long ago, not much has changed till now.
Brownsville is still the most dangerous neighborhood in Brooklyn by far. In addition, it hasn't witnessed any sign of gentrification either. 
Brownsville, located in eastern Brooklyn, was home to Jewish workers escaping poverty and poor living conditions in the Lower East Side of Manhattan back then. Today, the fortunes of both neighborhoods have reversed. 
While the Lower East Side of Manhattan isn't at par with the Upper East Side, it is still better than Brownsville. 
Brownsville is packed with houses built for lower-income residents. The houses comprise two-story wood frames made for a family of two. 
It boasts the highest poverty and crime rates in New York City. Furthermore, the homes in this neighborhood have poor utilities and are prone to fires. 
Brownsville has always been a terrible and dangerous place to live, even as far back as the 80s. In the 1930s and 1950s, it was home to "Murder, Inc." which reportedly had contract killings of around 400 to 1000 individuals. 
In addition, the neighborhood has been grappling with poverty for a long time. In the 1950s, the government decided to develop numerous public houses to ease many families' rent burdens. 
Brownsville is a neighborhood facing several social issues. Unfortunately, many of these issues began in the 80s. For instance, a serious social disorder in the neighborhood led to looting, arson, riots, and other violent crimes. 
These social disorders led to urban decay, making it difficult for gentrification to start. However, the government did make some moves to lower the crime rate in the 80s. They built multi-unit subsidized townhouses in the 1980s, temporarily reducing the crime rate. 
Drug addiction and poverty have ruined this neighborhood. In addition, it is also overpopulated. Brownsville's population is 187,831. 
The average income of Brownsville residents is about $15,000 and $30,000 annually. In addition, the neighborhood features over 28,000 housing units. 
2: Bedford – Stuyvesant:
| | |
| --- | --- |
| Borough | Brooklyn |
| Population | 169,459 |
| Precinct  | 81st and 79th |
| Total Crime Rate | 2,902 per 100,000 people |
Bedford Stuyvesant is famous for its Victorian architecture and historic brownstones. But don't let the gorgeous buildings fool you. Bedford Stuyvesant is one of the most dangerous neighborhoods in the borough. 
This neighborhood boasts a rich history, but the high crime rate overshadows it. It was once regarded as the biggest ghetto in the United States of America in the 60s and 70s, thanks to the high number of violent crimes recorded in the area. 
The government has taken decisive steps to curb crime in the neighborhood, and those steps are yielding some positive results. The police can't drastically reduce violent crimes overnight but can achieve much if they sustain the momentum.
Bedford's population is one of the largest in the borough. It is home to 169,159 people, with 51% of the population being African Americans, 19% Hispanic or Latin, 21% white, and 4% Asian. 
The neighborhood boasts a crime rate of 2,902 crimes per 100,000 residents. In other words, the chances of you becoming a victim of a crime if you live in Bedford Stuyvesant are 1 in 40 chances. 
3: Bushwick:
| | |
| --- | --- |
| Borough | Brooklyn |
| Population | 129,239 |
| Precinct  | 83rd  |
| Total Crime Rate | 2,511 per 100,000 people |
Bushwick is a working-class neighborhood, yet it is one of the most dangerous places in Brooklyn. Bushwick features a large Hispanic-American community, and the crime rate is 18% higher than the state average.   
Reports show that there are 2,511 crimes per 100,000 people in Bushwick. Furthermore, about 727 individuals out of 100,000 victims are violent crimes, while 1,784 victims are property crimes. 
Stealing is rampant in Bushwick. Robbery and theft are the two major crimes in this neighborhood. So, if you plan to live here, ensure you are highly vigilant. Monitor your surroundings and report any suspicious movements around your area. 
Bushwick wasn't a crime hub back in the day. German immigrants developed it in the mid-1800s, and it was a major industrial area, beaming with several breweries. The famous "Brewers Row" consisted of approximately 14 breweries packed in a 14 block area. 
Today, none of those breweries exist. In short, the last brewery in Bushwick closed its doors for business in 1976. And during that period, massive riots and looting took place. 
Bushwick public housing comprises 2-3 family townhomes, including the 6-family apartment buildings. Median rental per month is $795. 
Bushwick has been putting great efforts into repositioning itself as an economic hub. 
The city and state of New York kick-started the "Bushwick initiative" in the mid-2000s, a move to revitalize the economy and housing in the neighborhood. So, the neighborhood's revitalization is slowly occurring, though the crime rate is still higher than in several parts of Brooklyn. 
4:  East New York:
| | |
| --- | --- |
| Borough | Brooklyn |
| Population | 195,214 |
| Precinct  | 74th  |
| Total Crime Rate | 1,161 per 100,000 people |
East New York's rate of violent crime is higher than the city as a whole. The neighborhood's incarceration rate is 1,065 per 1,000, higher than New York City.
East New York's crime rates are 39% higher than the national average. In addition, the neighborhood's violent crime rates are 182% higher than the national average. 
Located at the eastern end of Brooklyn, East New York developed a railroad hub and industrial region around the 19th century. A massive increase in manufacturing jobs back then prompted the government to incorporate elevated transit lines to ensure the creation of more houses. 
Unfortunately, World War II happened, and it affected the neighborhood massively. East New York lost several manufacturing jobs after the war, causing a massive socio-economic problem. 
An increase in unemployment led to increased social issues in the neighborhood. The crime rate increased massively, and so did drug addiction and poverty. The 1970s mortgage scandal also didn't help matters. Instead, it worsened the socio-economic problem the neighborhood was dealing with. 
The housing in East New York is suitable for poor people, and individuals living here are known for their high crime rates and drug addictions.
East New York is a dangerous neighborhood. It should be competing with Brownsville for the most dangerous areas in Brooklyn. 
5: Downtown Brooklyn: 
| | |
| --- | --- |
| Borough | Brooklyn |
| Population | 51,000 |
| Precinct  | 84th |
| Total Crime Rate | 72 non-violent crimes per 100,000 people |
Downtown is in the northwestern part of Brooklyn and is another dangerous place to live in. It boasts a crime rate higher than the national average. 
While Downtown is the third largest business district, it's the least safe, owing to the number of non-violent crimes, with the culprit being robbery. 
This neighborhood has an average of 72 non-violent crimes per 1000 people. In addition, the wage disparity has been blamed for the high crime rate. 
This neighborhood is home to several civic buildings, offices, and residences. It was named "Downtown" since the Fulton Steamer provided the first-ever transit between Manhattan and Brooklyn. 
Despite the crime rate, Downtown Brooklyn remains a great place to relocate. You can also start a business in this neighborhood. But always be security conscious. Ensure your shop or office is well-secured. In addition, always stay mindful of your surroundings while walking on the road. 
Avoid the temptation to walk alone during late nights. Ensure you're in the company of someone. And if you can, come back home early and avoid late nights.
6: Green Heights:
| | |
| --- | --- |
| Borough | Brooklyn |
| Population | 41,781 |
| Precinct  | 77th |
| Total Crime Rate | 26 crimes per 1000 people |
Greenwood Heights is an iconic neighborhood. It was named after Greenwood Cemetery, where soldiers who died during the American Revolution Battle of Brooklyn were buried. The fight took place between the 19th and 20th centuries. 
Greenwood Heights had an industry economy that grew massively with its location. Thus, there was a need for residential buildings at some point. The workers needed more accommodation. Residents that accommodate 1-2 families were built to that effect. 
The number of non-violent crimes in Greenwood Heights is 26 per 1000 people. Greenwood Heights has improved in all ramifications over the years. In addition, there's also a massive economic disparity among the people. 
The neighborhood started a revitalization program in 2005, building luxury condominiums and businesses. The residents are divided into upper and lower classes. 
7: Navy Hill: 
| | |
| --- | --- |
| Borough | Brooklyn |
| Population | 11,500 |
| Precinct  | 84th |
| Total Crime Rate | 40 crimes per 1000 people |
Navy Hill (Brooklyn Navy Yard) is another area grappling with a high crime rate. It boasts a population of 11,500, occupying a space of .64 square miles. And non-violent crime is 40 crimes per 1000 people. 
This yard served the United States of America's premier naval shipbuilding facility for over 165 years. It also launched the U.S. war most powerful ships, including the USS Arizona, USS Monitor, and USS Missouri. 
Peak activity in the Navy Yard took place during World War II. Over 70,000 workers worked at the yard.    
Today, Navy Hill is home to several commercial and private businesses. It also features a diverse socio-economic population, creating a disparity in the cost of living. 
How much is the monthly rent and median household income of residents? In Navy Hill, the median rent is $ 1,000 per month. In addition, median household income is $45,500. 
8: Williamsburg: 
| | |
| --- | --- |
| Borough | Brooklyn |
| Population | 159,580 |
| Precinct  | 90th |
| Total Crime Rate | 1,041 crimes per 100,000 people  |
Williamsburg is famous for its lively art scenes, music venues, galleries, and theaters spread across the neighborhood. It has a population size of 159,580, with 59.4% identifying as whites, 22.2% Hispanic, 7.6% Asian, and 3.8% are black.  
The median income is $35,000 annually, while crime rates in Williamsburg are 24 crimes per 1000 residents.  
Williamsburg is named after the engineer who did the land survey in the 19th century. He is called Jonathon Williams. This neighborhood was an industrial hub, attracting immigrants from around the globe, especially Germans. 
 This Neighborhood's involvement in music and art is as old as the neighborhood itself. There was an increase in Musicians in the area around the late 20th century. 
Gentrification is steadily growing in Williamsburg. Crime rates are also gradually reducing. There is an estimate of 24 crimes per 1,000 residents. 
9: Fort Greene: 
| | |
| --- | --- |
| Borough | Brooklyn |
| Population | 21,000 |
| Precinct  | 88th |
| Total Crime Rate | 1,420 per 1000 residents |
Fort Greene is a diverse neighborhood with a rich cultural landscape. Though crime rates have dropped (59.1% in crimes reported), it still boasts an average violent crime rate. 
The property crime rate is below average compared to other parts of New York City, which is a great encouragement. It boasts an estimate of 17.6 violent crimes per 1,000 residents. 
A lot has changed in Fort Greene over the years. But note that high rises, including public housing developments, have replaced some of its tree-lined neighborhoods.    
There is a vast disparity in Fort Greene's socio-economic population. It boasts a massive number of upper middle class and lower economic class. 
Is Brooklyn Safe At Night? 
Yes, Brooklyn is safe, though your safety depends massively on the area you find yourself. In any of these dangerous neighborhoods, stepping out at night is unsafe. Walking alone or around a place you barely know is even more risky. 
Ensure you don't step out at night if you live in any of these dangerous parts of Brooklyn:
Brownsville

Bedford Stuyvesant

East New York 

Bushwick 

Navy Hill

Downtown

Green Heights 

Williamsburg

Fort Greene  
Tips To Keep You Safe In Most Dangerous Parts of Brooklyn 
Do you live in any of the most dangerous parts of Brooklyn? Are you considering relocating to any of them, a tourist, or visiting a relative there? Follow the tips below to ensure your safety. 
Be conscious of your surroundings. You don't need to act like you suspect someone. Just be yourself and be alert. Additionally, avoid headphones. You don't need them when walking the street. 

Avoid walking around the neighborhood at night. Most of the crimes occur at night, as perpetrators of these crimes feel they can easily escape without a trace when they commit crimes at night. 

Don't be in an empty car if you're riding the subway. Tourists take note of this!

 Don't give the locals any impression that you're a stranger. Walk with confidence and exude confidence. Don't bury your head in a map while walking around the neighborhood. If you act this way, you'll signal the bad elements in these neighborhoods to come after you.  

 Don't stop on the street to converse with people you don't know; keep walking. You don't have to act rude to them. Just keep your head up and keep going.

Ensure you know your destination before leaving your hotel room or residential area. 

Showing off your expensive watch, shoes, phones, or clothes in such neighborhoods is dangerous. You might end up getting robbed. Keep your costly purses, watches, jewelry, or shoes at home. You can wear them when you go back to a safe neighborhood. 

Ensure you finish off your drink or take it along with you. 

Trust your guts. Don't wait to see the outcome if your gut says a situation isn't right. Just turn around and walk away. 
Conclusion
These are the most dangerous parts of Brooklyn. They have records of high violent crime rates and non-violent crimes. 
We expect these neighborhoods to transform entirely in the next few years. Gentrification has even begun in some of these neighborhoods. 
The police are also doing their best to reduce violent crime rates in the neighborhoods, and we are all witnesses to their good work. Violent crimes have gradually reduced over the years. In no distant time, most of these terrible neighborhoods will become safe.