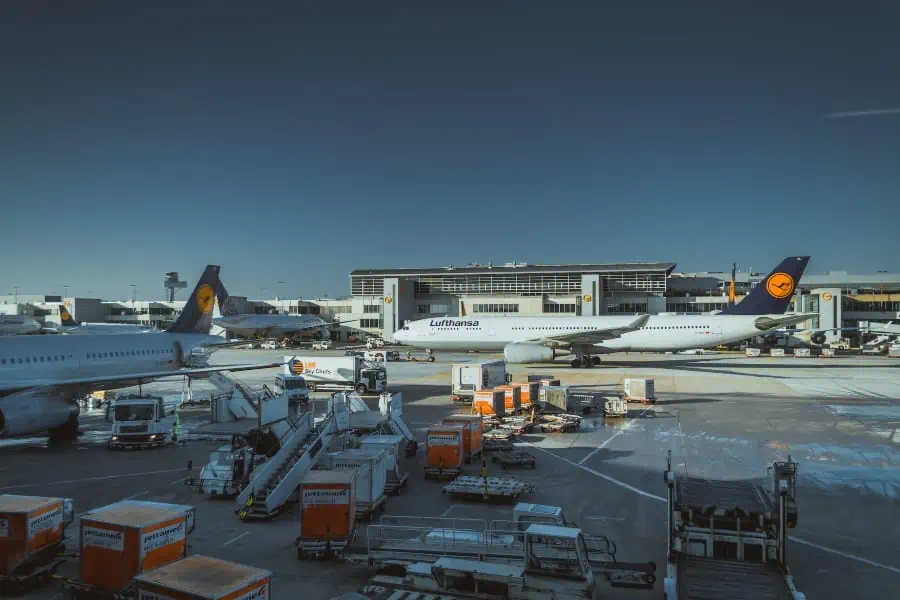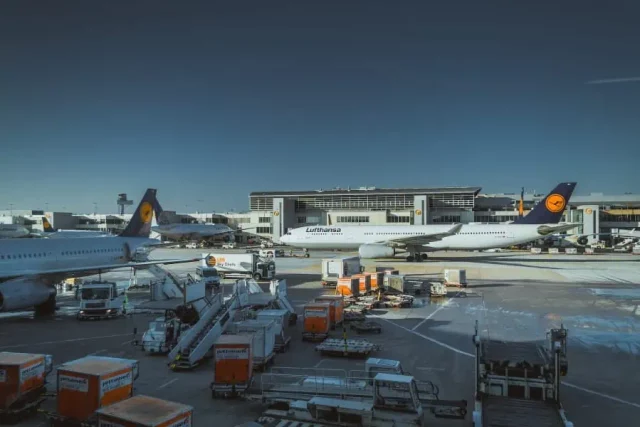 If you're looking for parking at Indianapolis Airport, you may need some help finding the perfect spot for you. Luckily, we have a handy, comprehensive guide doing just that! We review a few parking options here, including on-site and off-site parking so you feel prepared to choose the best option for you and your travel itinerary needs.
On-Site Parking At IND
The first place most travelers will check will be the on-site parking, since it's the most convenient. Indianapolis International Airport is no exception, with on-site parking information available online.
IND has their parking page separated into two sections; Short Term Parking and Long Term Parking. Taking a look first at the Short Term Parking options, it looks like this is ideal for people looking for four hours or less worth of parking time. They recommend their Cell Phone Lot or their hourly parking.
The Cell Phone Lot is free and is ideal for people picking up passengers, waiting for a phone call confirmation that they've departed and are ready for pick up. The Cell Phone Lot has clear sign indicators, making it easy for drivers to find their way to the lot and wait. Hourly Parking is located on level three of the Terminal Garage and charges $2 every half hour.
Long Term Parking offers a Valet Service, Daily Parking, Park and Walk, and Economy Parking. The Valet service is fairly self-explanatory, is located on the level 3 of the Terminal Garage, and charges $27 per day.
Daily Parking is located on all three floors of the Terminal Garage and charges $20 per day, while Park & Walk is located in the Long Term Lot and costs $14 per day. Please note that there is an 8-9 minute walk from the lot to the terminal and there is not a shuttle service available from the Park & Walk Lot. Finally, there's Economy Parking, also located in the Long Term Lot, and charges $9 per day. The Economy Lot has 8,000 spaces for parking, and travelers can take advantage of the complimentary shuttle service to the Ground Transportation Center.
Indianapolis International Airport parking also includes EV charging, which are available on level 3 of the Terminal Garage. There are 14 total spots on the red side of the garage, and 4 spaces in the Valet area on the green side. They note that hourly fast chargers are available for customers only if you're parking for less than 8 hours; daily chargers, however, are available for customers parking for extended stays. These spaces are complementary and function on a first-come, first-serve basis.
While parking on-site brings convenience to the forefront, it can get costly for travelers looking for longer trips. Even a three-day weekend, parked at the Economy Lot for example, will cost $27. That may not seem too bad off the bat, but if you look at other parking options like their Daily Parking, that $27 changes to $60. It's a harsher cost if you're looking at luxury and go with Valet Parking. That three-day trip would cost $81 in parking alone. Adding these on top of the cost of flights, gasoline for the vehicle you're bringing to the airport, and the cost of your trip itself, and you realize it can all add up quickly.
Off-Site Parking At IND
After reviewing the options for on-site parking, now we can take a look at off-site parking, which is often cheaper. Making a reservation through a site like On Air Parking, which hosts third-party owned lots, can make life a breeze, since you can set your dates of reservation to ensure you're getting the best spot for you. Yes, they offer Indianapolis International Airport Parking(IND)!
On Air Parking's offers start as low as $5.99/day, beating all of the prices available at IND directly (even their Economy Lot, which charges $9/day). They partner with local lots in the area for travelers looking for Indianapolis Airport parking. You don't have to worry about timing being off or missing out on your flight due to having to walk to the airport. 
On Air Parking also includes free cancellations up to the start date of your reservation, so if plans unexpectedly change, you're not out all that money from your reservation. You can cancel for free. On Air Parking allows you to make your reservations online, or you can use their app, which is available for both Apple and Android devices. You can reach their customer service by calling (888) 48-PARKING (888-487-2754), and if calling isn't your thing, you can text them at 424-532-8940, Monday through Friday, 10am-7pm ET. You can also email them at [email protected]. With online reservations made easy, and customer service available whenever you need it, On Air Parking is a great place to look for parking at Indianapolis International Airport.