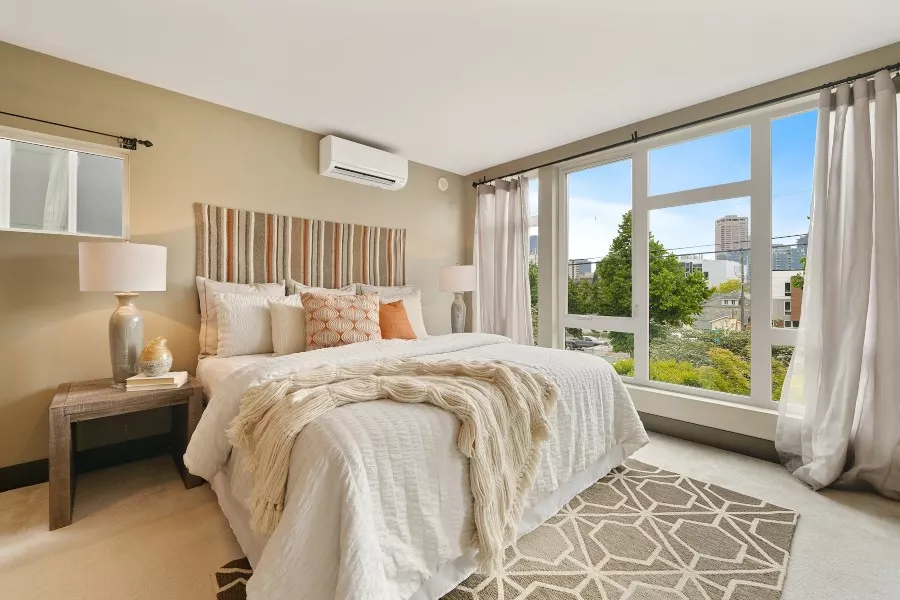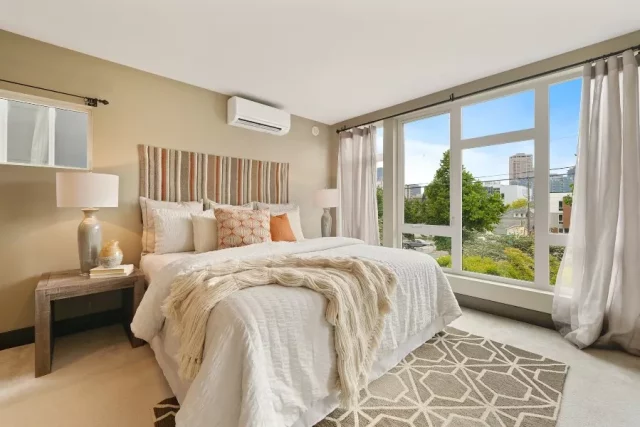 Renovating an old bedroom into a modern, cozy, and inviting space can be exciting. It's a fresh way to express your personality and show off your signature style. However, it's essential to keep certain things in mind when embarking on such a project to ensure the end result is exactly what you had planned and that no costly mistakes or unforeseen complications occur during the process. In this blog post, we will delve deep into some of the most important elements that should never be overlooked during the renovation phase so you can have complete confidence in the outcome. From deciding on finishes, colors, and layout right down to ensuring safety precautions are taken – read ahead for all our expert tips!
Take Measurements Of The Room 
Are you looking to rearrange your bedroom? Before you start moving any furniture, make sure to take accurate measurements of the room. By measuring the length and width of your bedroom, you'll have a better idea of how much space you have to work with. Not only will this save you from the headache of trying to cram oversized furniture into a small area, but it will also help you visualize potential layouts and decor schemes. So grab your measuring tape and get to work – it's time to create a bedroom that's both functional and stylish!
Replace The Windows
Windows are the key to bringing natural light into your room and letting fresh air circulate. If you're renovating an older bedroom, it's likely that the windows will be outdated and inefficient – so upgrade them! Investing in energy-efficient windows can help keep heat inside during winter months and cool inside during summer months. Plus, replacing your windows is a great opportunity to add personality and style to the room – choose from a variety of materials, sizes, and shapes that best suit your unique needs. With specialty windows, you can even add a unique flair to the room. You could opt for stained glass, bay windows, or even skylights – the options are endless! 
Choose A Color Scheme
Your bedroom should be a sanctuary and a place where you feel calm and comfortable. Choosing the right color scheme can make a big difference in achieving this. Start by thinking about the mood you'd like to create. Do you want a soothing, relaxing feel or something more energizing? Consider your existing furniture and choose colors that complement those tones. Soft blues and greens can promote a calming atmosphere, while rich burgundies and gold can bring a sense of luxury. Don't be afraid to experiment with different shades and try out paint samples before committing to a full change. By taking the time to choose a color scheme that resonates with you, you can transform your bedroom into your own personal retreat.
Replace Your Bedroom Furniture 
Does your bedroom feel outdated and lackluster? Maybe it's time to switch things up and replace that old furniture with some stylish and modern designs. Investing in new bedroom furniture not only revitalizes the look and feel of your space but also provides you with a fresh start to incorporate your personal style. Whether you prefer a sleek and modern design or a more cozy and traditional aesthetic, there's furniture out there to fit any taste. So why not enhance your bedroom oasis with stunning new pieces that reflect your personality and complement your existing decor? You could even buy a few accent pieces to really bring the room to life!
Consider Lighting Options 
Your bedroom should be a peaceful oasis where you can unwind and relax after a long day. The lighting in your space plays a significant role in setting the mood. By adding lamps, wall sconces, or ceiling lights, you can create a warm and inviting atmosphere that will make you look forward to coming home. Lamps with soft shades provide a gentle glow that helps to promote calmness and tranquility. For a more sophisticated look, try installing wall sconces above your bed. Or, consider adding a statement ceiling light to act as a focal point that ties the entire room together. With so many lighting options to choose from, you're sure to find the perfect solution that complements your bedroom's design and creates the ambiance of your dreams.
Upgrade Your Flooring 
If you're looking to give your bedroom a complete makeover, consider replacing the flooring. Not only does new flooring instantly revamp the look and feel of any room, but it also increases the value of your home. When selecting a material for your bedroom flooring, think about how much foot traffic you'll experience in that space and try to find something that's both durable and easy to clean. Popular options include laminate, hardwood, vinyl plank, and carpet – each offering its own unique benefits. Keep in mind that when it comes to bedroom flooring, comfort is key! So choose a material that's soft yet supportive so you can enjoy the ultimate level of relaxation. If done correctly, a flooring upgrade can completely transform the look and feel of your bedroom – so start dreaming!
Refresh Your Walls 
Looking to give your bedroom a boost without breaking the bank? Maybe all it needs is some wall refreshment. From adding wallpaper to creating an art gallery, there are plenty of ways to spruce up those blank walls and make them come alive. Start by deciding what mood you'd like to evoke in your space – playful, cozy, or sophisticated. Then choose a color palette and look for wallpaper or art prints that fit within that range. If you have any existing pieces of art, you can always rearrange them to give the room an entirely new feel. Making simple changes like these will immediately refresh your bedroom and breathe life into its design!
Ultimately, creating the perfect bedroom is all about personal expression and individual preferences. By taking measurements of the room, selecting a color scheme, replacing old furniture with newer models, considering lighting options, upgrading your flooring, and refreshing your walls, you can transform any room into a stunning sanctuary just for you! So take a deep breath, get creative with your ideas, and watch as your vision comes to life in front of your eyes. Instantly makeover any bedroom into an inviting and pleasant space—just for you!