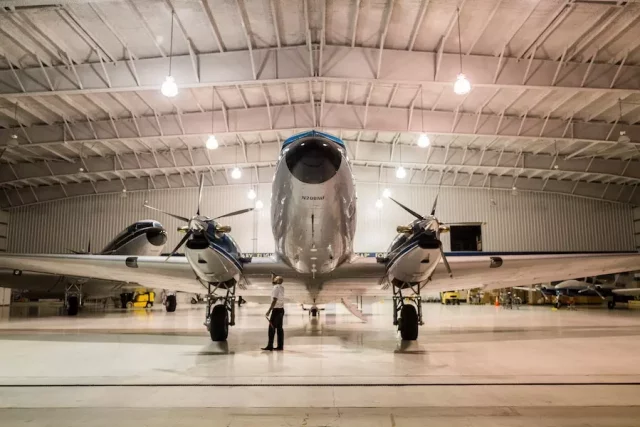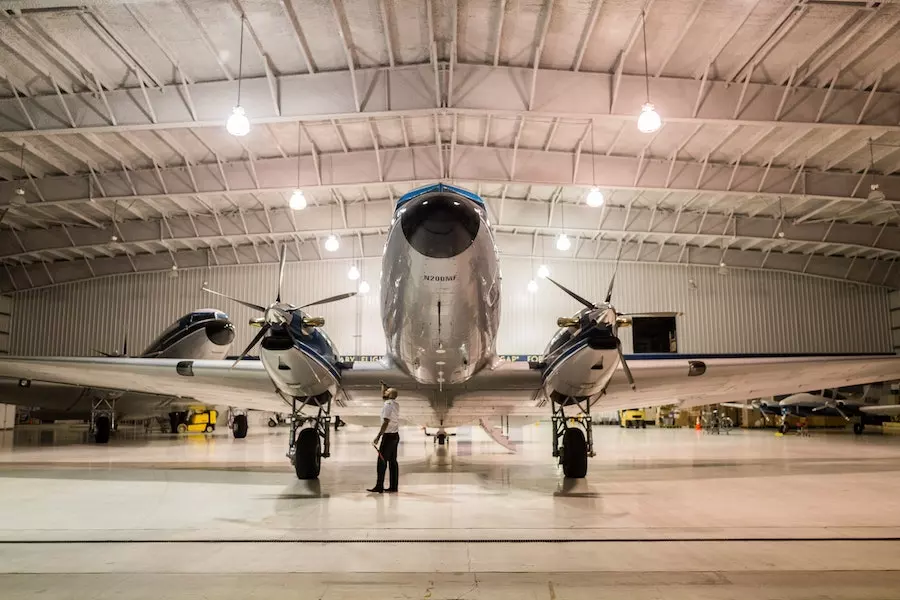 An aircraft hangar is a large, tall structure in which the vehicle is stored, repaired, or modified. They are often built near airports to facilitate the loading and unloading of aircraft.
Aircraft hangers range in size. For example, small, mobile variants can be carried on a single truck to the large and stationary ones typically found at airports and naval bases. The most popular prefab airplane hangar is steel-framed and can be readily assembled at the work site. One can construct it quickly. As a result, construction takes less time.
The Benefits
Defending against the environmen
Weather-exposed planes age far more quickly and perform less efficiently than weather-protected aircraft. To ensure that the plane is in top condition, sturdy ones are made to endure extremes of temperature and storms, snowfall, frost, and rain.
The plane's finish will last considerably longer if it is stored inside, and it will require fewer painting jobs. And protecting from debris, dirt, and bugs will lower the maintenance expenses.
Security against burglary or damage
There is an increasing number of theft cases of gear and planes. Reports of theft involving everything from propellers to aviation fuel have been made. Therefore, It is crucial to secure your plane, and having a security unit will lessen the likelihood that the accessories or other assets will be stolen.
Cost cutting
Aircraft hangers will minimize total maintenance expenses for the vehicle, which is one of its most significant advantages. The cost of flying reduces significantly by storing the aircraft properly. Due to sun damage, rain, ice, and storm, costly repairs might be incurred repeatedly. The deterioration of the original paintwork and furnishings of the plane, subjected to harmful UV rays, will be lessened.
If one cannot purchase one, you can always share it with another pilot or lease out a space in their hangar. 
Why Choose Prefab Steel Airplane Hangars Over Other Alternatives?
It is customizable – The benefit of choosing steel units is that one won't be limited to a single model. Modern ones may be readily customized with a wide range of diverse options. One may include a specific adjustment style in their hangar design. A steel one makes it simple to achieve any color scheme one has in mind for their unit. Also worth mentioning are the systems that can be altered, allowing users to change any decor aspect easily.
Steel resists fire – As an aircraft owner, possessing a steel structure is unquestionably the best choice since users don't need to fear the unit bursting into flames and destroying the vehicle. One wishes to take all precautions to safeguard this substantial investment. Therefore, it will be much better to own a fire-resistant hangar. Steel is a material that resists fire naturally, which is advantageous because it will assist you in saving money on insurance costs.
Conclusion
An aircraft-specific pre-engineered hangar structure is ideal for keeping and maintaining a range of heavy gear. These buildings are altered to include maintenance areas, garages, waiting areas, offices, and other features, in addition to being built to accommodate big airplane doors. Since they are constructed mainly for aviation, these buildings are non-combustible and won't spread a fire. Strong winds, a lot of snow, or even earthquakes won't damage this incredibly sturdy construction.