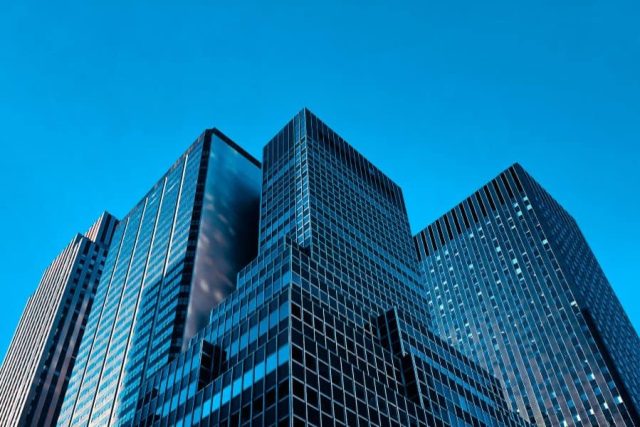 No matter how large or small your business may be, it is important to maintain a secure and organized visitor management system. From keeping track of visitors coming in and out of your office to ensuring timely arrivals and departures, it is necessary to ensure that not only the safety of staff, but any guests you may have are well taken care of. However, implementing a successful system can seem daunting when considering all the complex details involved; fortunately for businesses everywhere, there are ways to make the process easier! In this blog post we will outline some tips on how creating processes for managing your visitors will help benefit both you and them in the long run. So, without further ado, let's get started:
Identifying Your Visitor Management Needs
When it comes to managing visitors, it's important to identify your organization's specific needs. Some key considerations may include the size of your facility, the number of visitors you receive on a daily basis, and the level of security required. It's also important to consider the type of visitors you typically have – are they employees, vendors, customers, or all of the above? Taking the time to assess your unique needs will allow you to select a visitor management solution that is tailored to your organization and will provide the level of security, efficiency, and ease of use you require. With the right system in place, managing visitors can be a hassle-free experience that benefits everyone involved
Exploring Solutions To Meet Those Needs
When it comes to implementing a visitor management system, there are several options to choose from. One popular solution is the use of electronic sign-in systems that allow for quick and easy registration of visitors. These systems can include features such as automated notifications, customizable visitor badges, and real-time reporting capabilities. Another option is to implement access control systems, which require visitors to have a designated access card or code in order to enter your facility. This can provide an extra layer of security and control over who enters your building. You can also hire a third-party company to handle all aspects of your visitor management process. This can be especially beneficial for organizations with high visitor traffic or those looking to outsource this task entirely.
Streamlining The Process For Guests And Employees
In today's fast-paced world, time is of the essence, and businesses must continuously evolve to meet customer demand. Streamlining the process for guests and employees is one-way organizations are adapting. By simplifying procedures, businesses free up valuable resources to focus on keeping customers satisfied, ultimately driving revenue. An efficient process not only benefits guests but also employees who will be spending more time providing quality services and less time navigating complex systems. Ultimately, customer satisfaction is paramount, and streamlining business operations is a key factor in achieving this goal. Businesses that can coordinate the activities between guests and employees flawlessly will stand out in the market and stay ahead of the competition.
Steps To Ensure A Smooth Check-In Experience 
Whether you choose to implement an electronic sign-in system or utilize access control, there are a few key steps to ensure a smooth check-in experience for all visitors:
Pre-Registration: Encourage your visitors to pre-register online or via email before their visit. This will save time and prevent long lines at the reception desk.

Clear Instructions: Provide clear instructions to visitors on where to go and what to expect when they arrive. This will reduce confusion and make the check-in process more efficient.

Visitor Badges: Utilize customizable visitor badges that clearly display important information such as name, company, and date of visit. This will help with identification and tracking purposes.

Automated Notifications: Set up automated notifications to alert employees when their visitors have arrived. This will save time and ensure timely meetings.

Real-Time Reporting: Take advantage of real-time reporting to keep track of visitor 
data such as frequency, duration, and purpose of visits. This can help with future planning and decision-making.
Adopting The Right Visitor Management Software
Choosing the right visitor management software is pivotal to the success of your visitor system process. A good system should provide an easy-to-use interface for both the visitors and employees and should be customizable according to your specific needs. It should also be scalable to handle increased visitor traffic during peak times or events. Security features like data encryption and GDPR compliance are also crucial. Additionally, look for software that integrates with other systems you may have in place, like your calendar system or email platform, to ensure a seamless operation.
Training Staff For Effective Visitor Management
Once you've chosen the right visitor management software, adequate staff training is the next crucial step. Your front desk staff should be well-versed with the software and equipped to handle any visitor queries or issues. Regular training sessions, updated manuals, and prompt technical support can ensure your visitor management system runs smoothly. Remember, your staff is the first point of contact for your visitors – their efficiency can greatly enhance visitors' experience and leave a positive impression of your business.
In conclusion, effectively managing visitors is an integral part of a business's overall success. It not only streamlines the check-in process, making the experience smoother for visitors and employees alike, but also strengthens the organization's security measures. By accurately identifying visitor management needs, selecting the appropriate system, streamlining the protocol, training staff correctly, and ensuring a smooth check-in experience, businesses can leverage efficient visitor management to bolster their reputation and productivity. The right visitor management software, when used optimally, can transform the way businesses handle their guests, enabling them to make a positive impression from the moment visitors step into the premises. It can unlock a wealth of visitor data valuable for future planning and decision-making, and contribute significantly to the overall growth of the business. Therefore, businesses must be proactive in adopting a professional and efficient visitor management system – it's an investment that will pay off in the long run. Hopefully, this article has helped you understand and implement visitor management solutions to your business practice.