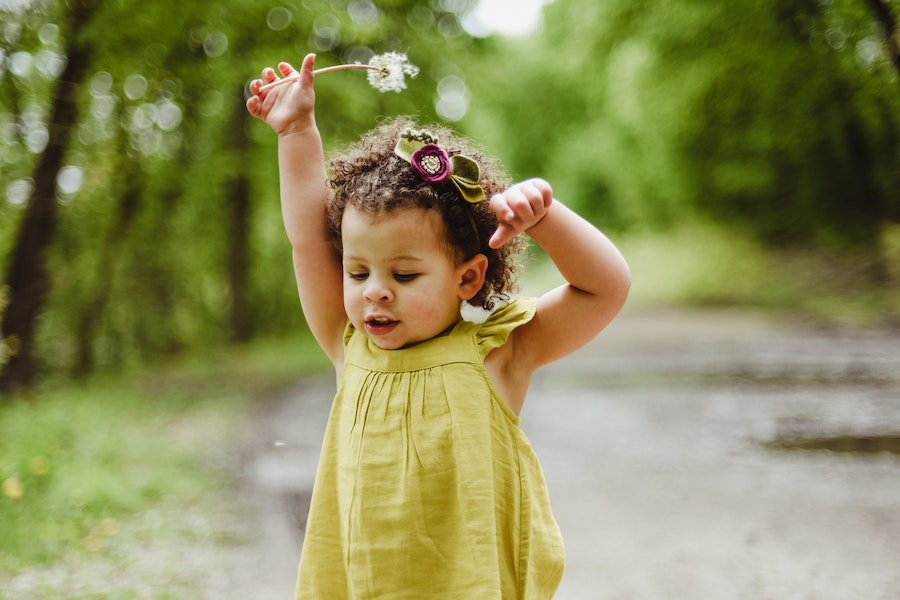 As guardians of our little ones, our role extends to ensuring that they are comfortable and well-protected in all weather conditions. Yet, dressing kids appropriately for different weather conditions can often be a challenge. It's not just about throwing on a heavy coat in the winter or giving them a hat in the summer. It involves understanding the intricacies of each season, the type of activities they will be participating in, and how to layer clothes properly. It's a careful balancing act to ensure the child is not too hot, not too cold, but just right. This guide will present six essential tips to help you navigate through the seasons and make sure your child is dressed suitably for any weather condition.
1. Understanding Weather Conditions
It's important to be aware of the weather conditions throughout the year and how they may affect your child. When it comes to dressing for the weather, humidity levels can have just as much an effect on comfort levels as the temperature does. Knowing when temperatures become extreme, or when rain may fall unexpectedly will help you better plan out what kinds of clothing items you should keep ready. Keep track of the weather forecast and be prepared to adjust your child's wardrobe for any special circumstances that may arise. 
A good option for parents is to plan ahead of time what type of clothing will be needed for each season, such as sweaters, jackets, rain gear, and hats. Have a few versatile pieces that can transition between multiple seasons so they can always be ready regardless of what mother nature may bring. Keeping a few lightweight layers on hand makes it easy to add or remove items depending on the weather.
2. Making Use Of Layers
Knowing how to layer clothing is essential in keeping kids comfortable as the temperature fluctuates during the day or if they move indoors and outdoors. For instance, dressing your child in a couple of light layers with a heavier coat or jacket over it is much more effective at keeping them warm than just one heavy layer. This way, you can easily take off one of the lighter layers and still be comfortable without having to strip down entirely. 
When it comes to layering, opt for natural materials like cotton and wool that are breathable yet provide optimum insulation. You should also consider the types of activities your child will be participating in and choose the appropriate fabrics. For instance, if you know they'll be outdoors playing, opt for a lightweight fleece or wool that will keep them warm but also allow their skin to breathe.
3. When To Wear Hats And Gloves
Head and neck protection is essential during cold weather. Hats can help keep your child's head warm and prevent heat loss that may lead to illness. The best hats for colder temperatures are those made of wool or insulated fabric. In addition, wearing gloves will also help keep their hands warm and provide an extra layer of insulation when playing outdoors in the winter months. Also, wide brim hats are great for summer and spring since they provide protection from the sun's rays. This style of hat can also help protect their face and the delicate skin around their eyes from overexposure to UV radiation. Going for this type of hat along with sunglasses is key for keeping your child protected while still having fun in the sun.
4. Choosing The Right Shoes
Proper footwear is crucial in all weather conditions, just as important as the right clothes. During winter, it's essential to ensure your child's feet are well protected. Opt for a pair of lightweight, insulated snow boots made from waterproof materials like fleece or wool. This will keep their little feet cozy and shielded from the elements. In the summertime, sandals are great for protecting their feet while also allowing them to feel the cool breeze on their toes. It's also important to consider the activity your child will be doing when picking out shoes; if they'll be running around outdoors, look for a pair with a good grip and ample support. Having everything from rain boots to sneakers in your child's shoe closet will make sure their feet stay happy and healthy.
5. Versatile Clothing For All Seasons
It's not always possible to buy a completely new wardrobe every, so having versatile pieces that can be used throughout the year is key. Lightweight long-sleeve shirts and trousers are great for adding an extra layer of warmth in colder months without sacrificing breathability. During summer months, these same items can easily transition into casual wear by pairing them with shorts or skirts. This will also provide sun protection for arms and legs. In addition, invest in a few raincoats and waterproof pants that can be used during the spring and early autumn months when it's not quite cold enough to wear heavy winter coats but there is still a chance of rain. Moreover, having items like a lightweight scarf for milder weather is also a great way to add an extra layer without feeling too hot. Cold-weather accessories such as mittens and thick socks can also be reused during different times of the year.
6. Waterproof And Windproof Clothes For Outdoor Activities
For outdoor activities, it's important to choose clothes that provide protection against wind and rain. Look for jackets and pants made from waterproof materials like nylon or polyester. These items will keep your child warm and dry while they are playing outside. Additionally, investing in a few pairs of thermal underwear can also be helpful during winter. Thermal fabrics are designed to retain heat and keep the body warm, while still providing adequate breathability. 
It is advisable to keep lightweight items readily available that can serve as additional layers when required. A windbreaker or a light fleece jacket would offer protection against the cold while remaining thin enough to fit comfortably under a heavier coat if needed.
In conclusion, dressing your child appropriately for different weather conditions is crucial for their comfort and health. By understanding the weather conditions, making use of layers, choosing the right accessories and footwear, and investing in versatile and protective clothing, you can ensure your child is well-prepared to face the elements in every season. Remember that planning ahead and keeping a keen eye on the day's forecast can make all the difference in your child's comfort and well-being. With these tips, you can confidently navigate through the changing seasons, ensuring your child is appropriately dressed and ready for any weather condition.