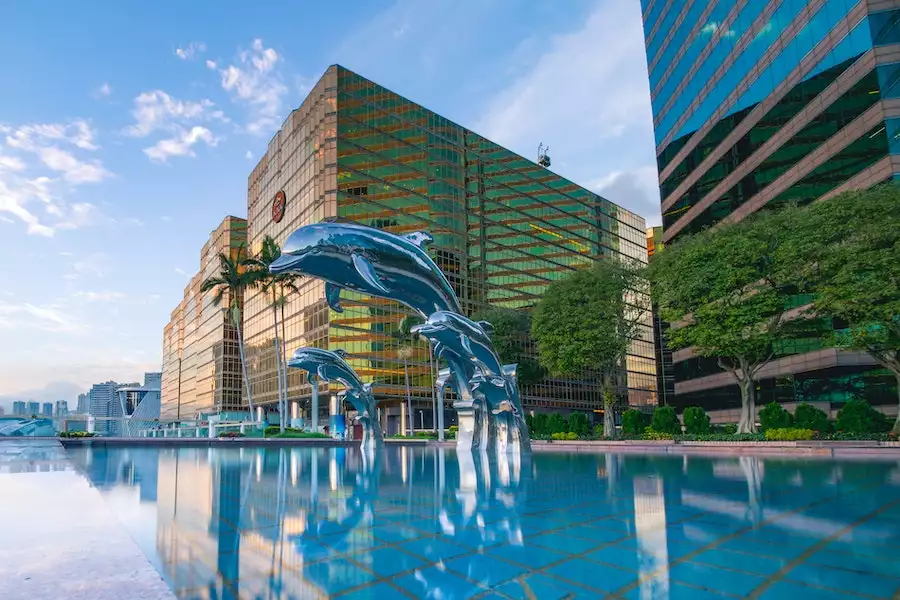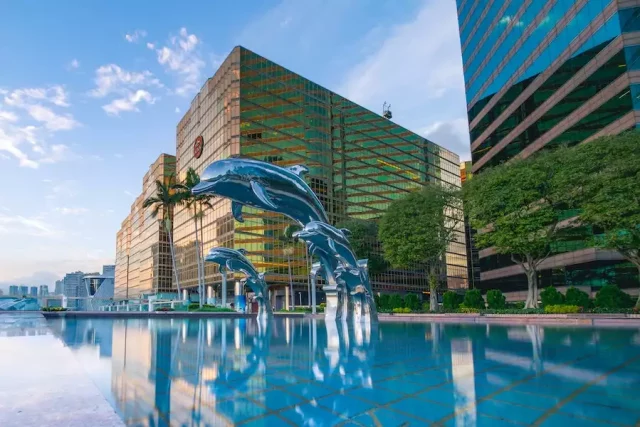 Disney is a dream destination that can end up hitting the pockets more than you would like. The good news is that there are many ways to save without cutting down on your experience. Not only are there many tips that can help you get bigger discounts and will work to keep your daily costs low, but there are also many budget-friendly hotels in the area so you can put more of your money towards experiences, shows, and shopping. 
There is so much to do, see, and experience in Orlando, but you don't need to splash the cash to have a great time. Use these tips, and then book one of the top six fun and affordable hotels in Orlando to make your money go further. 
Top Six Budget-Friendly Hotels To Book This Year
Now that you know you can push your savings further, you'll want to look at these top six hotels and resorts for luxury, budget-friendly accommodation: 
1. Westgate Towers Resort 
This resort offers comfortable, affordable accommodation and even boasts its own onsite waterpark. 
There are seven Westgate Resorts in Orlando, and they all offer great rates for their amazing amenities. One of the top options for families, however, is Westgate Towers Resort which has its own onsite waterpark. The hotel also features three pools, a lazy river, a game room, and a playground to keep kids of all ages entertained. 
You'll find this hotel in Kissimmee, Florida, so while it isn't right next door to the big theme parks, it's still easy to get to the entrance of Walt Disney World Resort or Universal Studios. It offers cozy studios all the way to two-bedroom villas that offer all the creature comforts of home, like a kitchen, so you can make home meals and save on your trip. 
2. Signia Hilton Bonnet Creek 
This 4-star resort sits on the 482-acre Bonnet Creek nature reserve and boasts 1009 rooms. 
Get the best of the water without being near the ocean at Signia Hilton Bonnet Creek. This hotel and resort offers both a zero-entry pool and a sandy beach. You'll be able to get some thrills at one of their waterslides, or cool down and relax on the lazy river. For kids there's arts and crafts activities and sports. 
You'll be surrounded by Walt Disney World Resort, and have easy access to all the theme parks when you stay at his location. 
3. Floridays Resort Orlando 
This resort offers two and three-bedroom suites to accommodate large families of up to 8 people. 
If you're looking for a value-for-money option and are traveling with a large group of up to eight people, then look no further than Floridays Resort in Orlando. This family-favorite resort has its own water playscape and splash pad, relaxing jacuzzi tubs, and a sandy beach to relax and recuperate. 
Your suite will come with a full kitchen so you can make all your favorite meals and prepare lunches to save on those expensive food costs. You can even save on flight costs by packing carry-on luggage only since you can wash and dry your laundry with the in-room appliances. 
4. Holiday Inn Orlando Disney Springs 
This hotel is right next to Disney Springs and has all its shopping, dining, and entertainment highlights. 
Walt Disney World Resort isn't the only Disney-related destination to set your sights on during your trip to Orlando. You'll also want to make time to visit Disney Springs. This area is full of amazing dining, shopping, and live entertainment options that are sure to delight everyone in your group. Easily get to this infamous shopping promenade in just 15 minutes. 
This is one of the more affordable options on this list, and staying here gives you access to additional perks like a discount for Disney's golf courses. What's more, kids under 19 can stay with an adult for no additional charge. Another way families can save here is at their onsite restaurant, where kids eat free with a paying adult.  
This hotel also offers free shuttle services to and from Walt Disney World Resort so that you can get right to the heart of the action in no time. 
5. Drury Inn & Suites Orlando 
This hotel is just 2 miles from Universal Studios and 12 miles from Disney's Magic Kingdom Park, putting you right in the middle of the action. 
This no-frills hotel is perfect for budget-wary travelers and families alike. It offers many ways to help you save further and offers many promotions and free perks to help you get more out of your trip. You'll get a complimentary hot breakfast with your stay and even get free cold drinks (including select alcoholic options) and hot bites at their 5:30 pm Kickback program. Kids get free popcorn in the lobby from the afternoon till the evening as well. 
Don't worry about renting a car or paying for parking since this hotel also offers a free shuttle service to Universal Orlando, SeaWorld, or Aquatica. If you sign up for their newsletter or follow their social accounts, you'll be able to take advantage of flash sales and promotions to help you save further. 
6. Clarion Inn & Suites, Lake Buena Vista 
This hotel features a vibrant splash zone and hop-on-hop-off shuttle services to all the top attractions in the area. 
This budget hotel offers two swimming pools, a bright and colorful splash zone, and free shuttle services to all the major attractions nearby. It's perfect for families who want to hop from park to park and get the most out of their stay without breaking the bank. 
Rooms are available with one king bed or with two doubles, making them ideal for small families and couples. If you're visiting with your kids, save further with their Kid's Eat Free program, where kids under nine can enjoy a kid's meal with a paying adult. 
You'll be just four miles from Walt Disney World Resort and eight miles from the Orange County Convention Center, making this a great option if you're visiting for work and bringing your family or looking to turn your work trip into a working vacation. 
How To Save On Your Disney Trip
These tips will help you save on your entire trip. Use them when booking your hotel room all the way to booking park tickets and managing your daily trip budget. 
Watch Out for Deals and Promotions 
There are deals and promotions for everything, from flights to hotel rooms to even the park itself. By subscribing to your top options today, you can stay up-to-date with special news and offers that can help you save and get the most out of your trip. In some cases, you will need to join a loyalty program to gain access to these special rates and promotions. Westgate, for example, has a free loyalty program known as World of Westgate that gives you access to special rates, promotions, and perks. 
Choose a Suite over Multiple Rooms 
If you have a large group and are worrying about how much several rooms cost together, look for suites of villas instead. These can be very cost-effective options for those with groups larger than three or four. Not only do you get more beds in a suite or villa, they usually come with full home amenities like a kitchen and laundry machines to save money throughout your trip. 
Make Meals and Bring Them with You 
If you want an easy way to save, prepare lunch and snacks to bring with you to Disney World. You can bring in outside food so long as it isn't in a glass container, doesn't need to be reheated or refrigerated, and the smell of the enclosed food doesn't smell. Bringing sandwiches and small snacks can help you save a lot while keeping your whole family fueled up. Simply find a nice spot for a picnic, and consider renting a locker to keep your belongings safe until you need them. 
Go During Low Season 
Florida is popular all year round for its great weather, even in winter, but even with that in mind, there are still high and low seasons to watch out for. In Orlando's case, the high season will always be centered around school breaks. This is when families are free to get out there and travel, and many use that time to bring their kids to Walt Disney World and Universal Studios. If you can, avoid these periods for the chance to get better deals and shorter lines at the big rides.