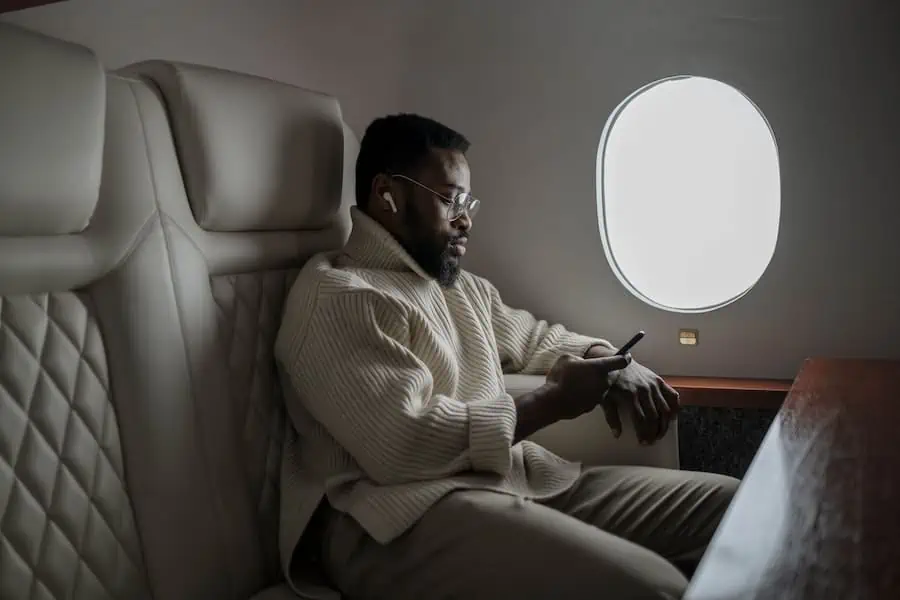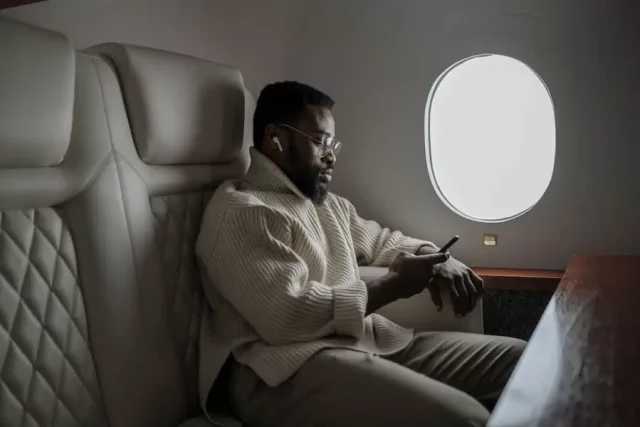 The question, 'Does Southwest Airlines have first class' is gradually becoming a hot topic. 
Southwest Airlines was founded on March 15, 1967. In addition, they're the world's largest low-cost carrier and travel to ten countries. 
This airline reaches 121 destinations in the United States of America, and they're regarded as one of the popular airlines in the country. But if you're considering flying first class, you might want to check if the airline offers it. 
We have researched Southwest Airlines ticket options, and here's what we discovered. 
Does Southwest Airlines Have First Class
Southwest Airlines doesn't have first class. Instead, they have 'Business Select,' equivalent to first class. The Business Select includes basic amenities and spacious seating. 
So, Southwest Airlines' Business Select offers perks and benefits similar to standard first-class tickets. The amount passengers pay for the Business Select ticket is equivalent to what people pay for a standard first-class ticket.
Benefits Of Southwest Airlines Business Select
Southwest may not have the standard first-class seat or call it 'first-class,' but their Business Select offers something similar. You also stand to gain other benefits when you purchase their Business Select. 
Let's look at the various perks. 
1: A Boarding Seat:
Southwest did something remarkable with their open seating policy, available for Business Select customers. Southwest places you in the A boarding group when you pay for Business Select. 
What does this boarding group imply?
 It means you'll be among the first passengers to board the plane, meaning you can choose any seat you desire. 
Most people enjoy sitting in a specific spot when traveling. They feel more comfortable sitting there. If you're in this category, you might want to consider paying for the Business Select fare.
You can choose a seat with more exit room so that you don't need to inconvenience yourself if a passenger in your row wants to step out. 
2: Higher Rapid Reward points:
Southwest Airlines' frequent flyer program teaches you to earn Rapid Rewards points. It's an excellent way to save money and reduce traveling costs if you travel a lot. 
This reward program is unique. However, buying the Business Select ticket increases the number of points you'll earn. You'll earn around 12 points for every dollar you splash. 
Another thing that makes Southwest Airlines' frequent flyer program attractive is not only the point customers can acquire within a short time. Redeeming the points is a breeze. 
So, do you fly domestically a lot? If yes, you might want to consider Southwest Airlines' reward program. Redeem your points for a flight ticket whenever you want. 
A Handy Tip: Southwest Airlines 'Wanna Get Away' fares offer a reward of 6 points per dollar. But, the Business Select package provides double. 
3: Convenient Check-in 
The Business Select makes traveling more convenient and enjoyable. The airline assigns boarding orders 36 hours in advance to Business Select customers. 
What makes this a good development? Firstly, you have peace of mind that your boarding order has arrived. Secondly, you don't need to check it manually. 
You can check your boarding order at your pace and convenience 24 hours before your flight. You can check online, via mobile device, or at the airport. The choice is yours. 
4: You don't have to pay for the Premium drinks:
Southwest Airlines offers another tempting perk when you buy the Business Select. This time, premium drinks will quench your taste and make your long journey more enjoyable. 
You can access the airline's premium drinks when you buy this ticket. But keep in mind that you can only grab one premium drink. You will pay out of pocket if you wish to take additional drinks. 
So, if you want free alcohol on the plane, you can take advantage of Southwest Airlines' Business Select reward. 
A Handy Tip: The free drink ticket is printed on the boarding pass during check-ins. So, remember to check in at the airport even if you have used the mobile app or the internet to check. 
5: Fly-by lane access:
Airport security is ensuring that people and the airline's property are safe. But when you encounter TSA on some days, they can frustrate and delay you. 
With the Business Select ticket, you may encounter a smooth process. You can pass through check-in and TSA lines faster. However, this won't be an issue if you have Global Entry or TSA Pre-Check.  
What Are The Pros Of Southwest Airlines 
If you have yet to consider southwest airlines, these pros will make the company appealing to you. Check them out below.
Affordability: Southwest Airlines is technically a low-cost airline. However, they do things differently, a move that sets them apart from other low-cost airlines. While most of these airlines offer bare-bone seats, Southwest Airlines goes the extra mile and offers great perks to customers. 
Opportunity to choose your seat:
Do you have a preferred spot you enjoy sitting on a plane? Then Southwest Airlines is a wise choice. However, remember that your chances of landing the XYZ seat you like are slim without Business Select.
When you buy the Business Selection ticket, the airline will group you with other A-list passengers. This means you'll be among the first passengers to board the plane, leaving you to choose your sitting position. 
Southwest Airlines offers a convenient way to travel. They may not have the regular first-class ticketing option, but what they're offering isn't too far apart. 
Priority security lane access:
Have you had any lengthy encounters with airport security? If yes, there's a chance you were delayed and felt super-stressed by their action. 
You cannot blame the TSA for being prudent and strict. They are trying to ensure the airport is safe by providing quality. 
Business Select can help you overcome these challenges. With this ticket, you will enjoy security lane access.  
Offers several free perks:
Southwest Airlines have proven that they know how to pamper passengers. However, you must buy a Business Select ticket to enjoy the airline's numerous perks. 
With this ticket, you can access free drinks. In addition, you'll earn reward points for every dollar you spend. The Business Select ticket doubles your reward. 
You can earn 12 points per dollar spent, and you can redeem your points with ease. The airline is transparent and honest. 
What Are The Cons of Southwest Airlines
Before buying a ticket from Southwest, take time to review the cons below. We have already discussed the pros, and most of them are enticing. 
Below are the cons you should consider before purchasing a ticket from Southwest Airlines. 
Video screens unavailable: 
If you are seeking an airline that offers aircraft with video screens on their seats, Southwest Airlines may not be the right one. 
Most airlines flying the 737 offer video screens. Unfortunately, Southwest doesn't. We can only hope that the company improves as time goes on. 
No substantial food:
One con about this airline that many might consider a deal breaker is that they don't offer passengers substantial food. Even their Business Select ticket holders experience the same treatment.  
The best foods you'll encounter on most of their flights are complementary snack mixes, which are pretty small.
Conclusion
Does Southwest Airlines have first class? No, the airline doesn't have first class. Instead, they have Business Select, equivalent to the first-class ticket. 
The perks you'll receive in their business selection are almost similar to first-class airline tickets. This ticket places you among the first passengers to board the plane. 
So, you can decide where you want to sit as a Business Select ticket holder. The airline gives you that privilege. However, you cannot ask someone sitting down to stand up. The fact that you have a Business Select ticket doesn't give you that power. 
You will have access to premium free drinks with a Business ticket. But keep in mind that you can only have one drink. If you have more than one drink, you must pay for them out of pocket.