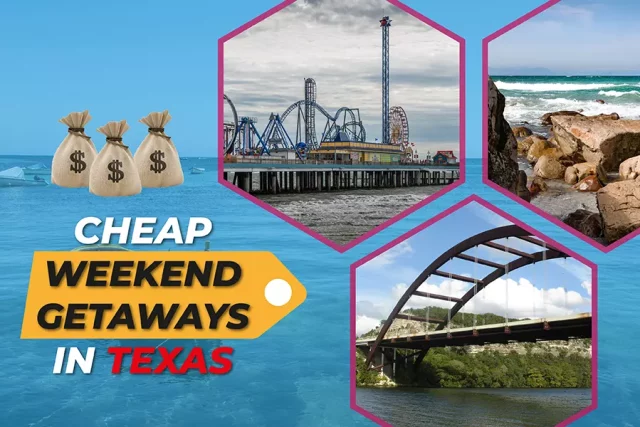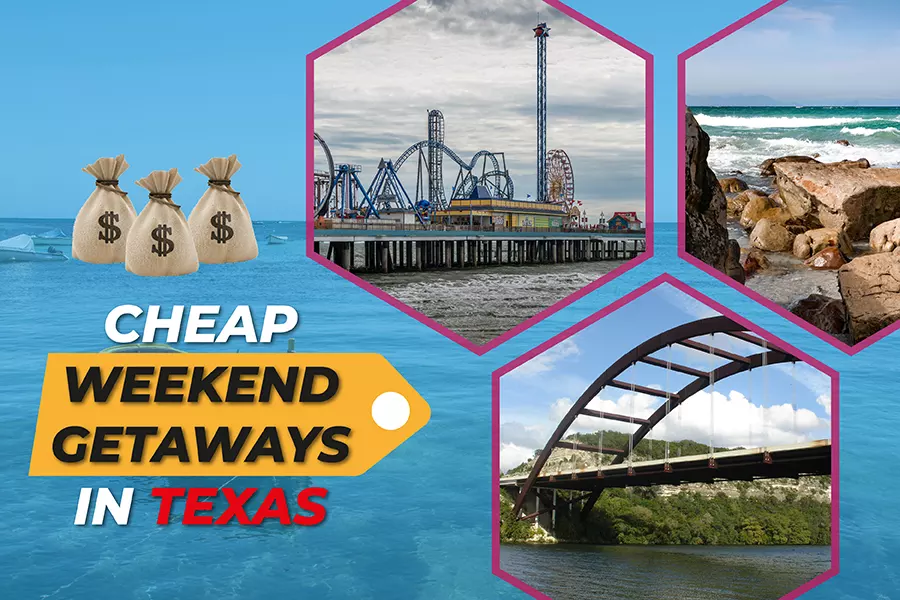 There are several cheap weekend getaways in Texas that you can enjoy with your family or friends. Having a great weekend trip can be inexpensive. 
Thankfully, there are plenty of affordable weekend getaways in Texas. These destinations will not only give you a break from your routine but also let you see the state in a new light. That's from breathtaking hikes to culture and art. 
Whether you're looking to escape the city lights or explore somewhere new, these locations will be ideal for an extended staycation.
Cheap Weekend Getaways In Texas
1. Lake Texoma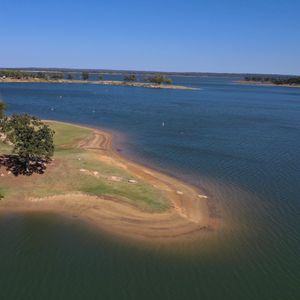 Location:

USACE Tulsa District, Texas

Check site

:

Lake Texoma

  
Highlights
Horse trails 

Hiking and bike trails 

Cabin rentals 

Marinas 

Golf
This massive lake, which straddles Texas and Oklahoma, is the ideal place to relax and unwind. The lake is one of the most popular and developed in Texas. It attracts about 6 million visitors yearly. 
Lake Texoma is worth the visit if you're less interested in fishing and love watersports. Whether you want to put your feet up and read a book or rent a boat and go fishing, the opportunities for relaxation are endless. 
The lake is also home to several events, including sailing regattas, kayaking tournaments, water skiing, and outdoor concerts. 
After relaxing on the lake, you can also explore the surrounding area for a few hours. Durant and nearby Ardmore, Oklahoma, are charming small towns that are great for exploring. 
2. Dallas Zoo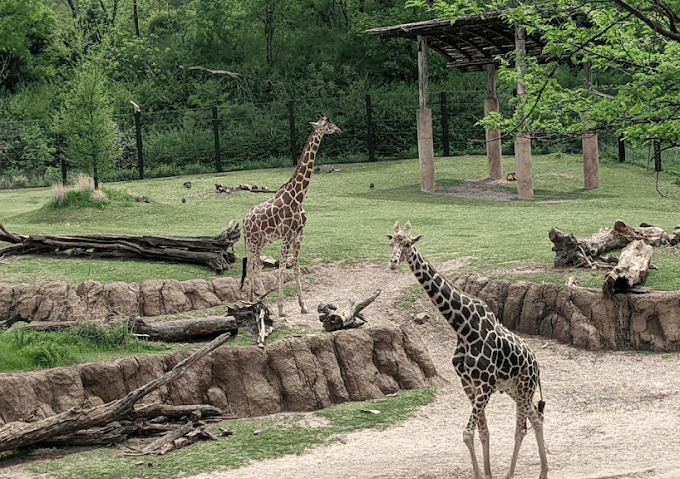 Highlights 
Adopt an animal

Gift memberships

Animal adventures outreach

Backstage safari

Education programs 
If you're looking to spend an afternoon getting away from it all, there's no better place than the Dallas Zoo. This massive zoo is one of the best places in the country to get up close and personal with a wide variety of wildlife. 
If you're traveling with kids, you'll be able to satisfy their endless curiosity and see them learn something new simultaneously. You can also take pictures of the animals for memories. 
The zoo also hosts plenty of special events throughout the year. These include feeding programs, educational sessions, and a variety of special exhibits designed to draw in adults and children. 
Whether you want a laid-back day or an exciting experience, the Dallas Zoo has something for everyone. In addition, the Dallas Zoo has an amazing membership program. 
The program is available at different levels, so you must choose one that works for you. They include dual ($99), family ($149), passport ($199), sponsor ($500), and curator ($1000). 
3. Fort Worth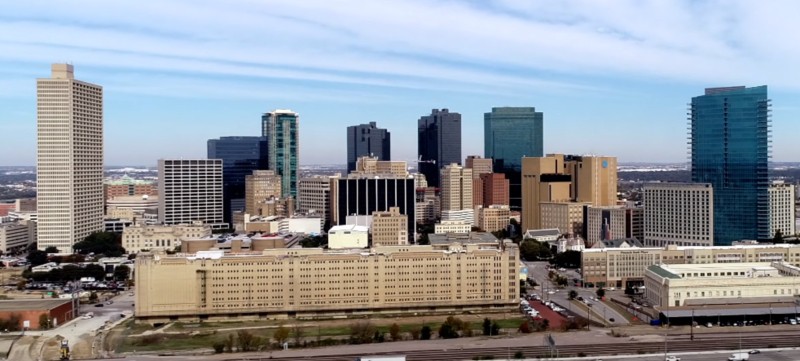 Location:

North Central Texas

Check site:

Fort Worth

 
Highlights 
Itineraries

Museums 

Western experience

Music and nightlife 

Family fun  
Texas is well-known for its wide variety of official "things to do," but perhaps the most overlooked is Fort Worth. Fort Worth is undeniably the 12th largest city in the USA and is popular for its hospitality and special districts with rich culture and fun. 
The charming city is full of interesting history and several unique landmarks. The iconic Cowtown Wax Museum is one of the most popular landmarks. 
Fort Worth is also the home of the Fort Worth Stock Show and Rodeo, one of the best rodeos in USA. 
If you're visiting around the time of this massive event, you'll also have the opportunity to enjoy a wide variety of other activities. These include a massive indoor swap meet and an enormous food festival. 
You can also visit the Fort Worth Cultural District if you want something less touristy. It has a cluster of arts and cultural centers, including the Kimbell and Amon Carter Museums. 
4. San Antonio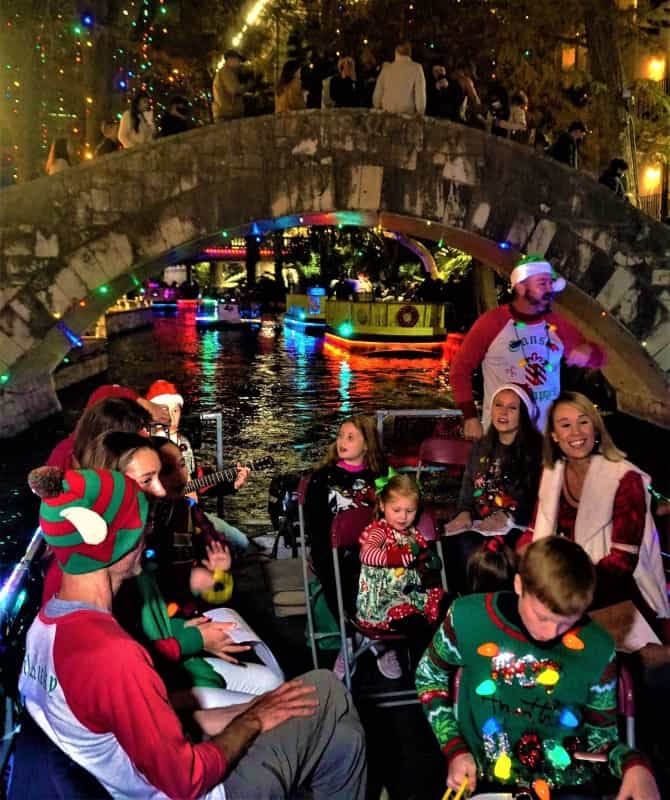 Highlights 
Outdoor Adventure

Art and culture

Riverwalk 

Sports 

Tours 
San Antonio is also known as the city of authenticity. Here you'll experience real fun and true adventure any time, any place. Discover new life attractions, breathtaking natural wonders, and thrilling theme parks. The city has something for everyone. 
San Antonio is full of impressive architecture and is home to several famous museums. 
You can visit the zoo if you're traveling with your family. Your kids will get the chance to learn about different animals. 
If you visit during the cool months, you'll get the chance to witness and enjoy the river walk. This picturesque walkway is home to various shops and restaurants and hosts several annual events, including a massive holiday festival.
5. Austin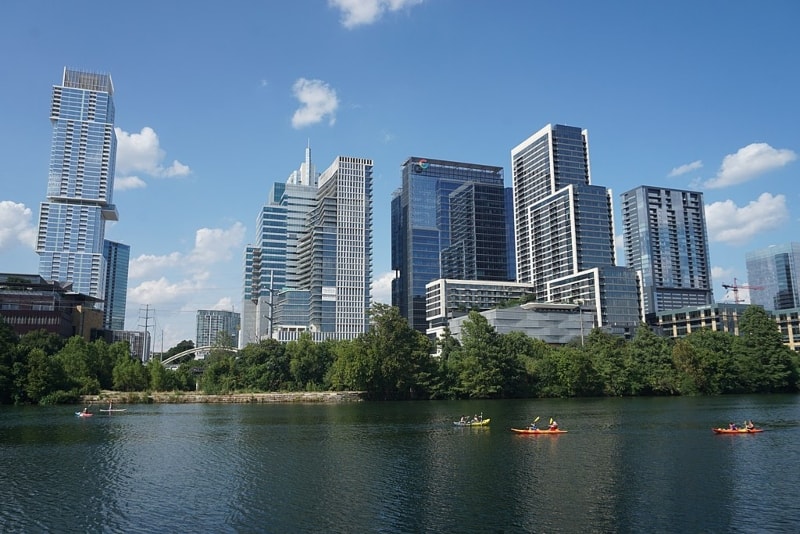 Location:

Texas

Check site:

Austin

 
Highlights 
Inspiring cuisine 

Art and culture

Stunning outdoor activities 

Vibrant entertainment 
Austin is a great place to visit if you're looking for a weekend getaway that's a little different from the norm. The city is popular for its live music and has other unique attractions and world-class museums. 
This eclectic Texas capital is home to various museums, including the Bloomsburg Museum of Art and the Texas State Capitol Museum. 
While visiting during the warmer months, you can also enjoy a day on the Austin City Lake. Here you can rent boats and go for a paddle, walk, or enjoy a picnic. 
If you'd like to explore a bit more, you can also visit the Austin Nature and Science Center, where you can explore various exhibits. They include a collection of preserved insects, a simulated rainforest, and a planetarium. 
Nearby there are different types of adventure; you can take a relaxing walk around Lady Bird Lake. You can visit the Fiesta Gardens or go swimming at Barton Springs Pool. 
6. Corpus Christi
Highlights 
Thanksgiving Celebration

Holiday Market

A variety of hotels 

Local seafood 

Cultural venues 
If you're looking to explore the beaches of Texas, Corpus Christi is an ideal weekend getaway. This coastal city is home to several beautiful beaches, including nearby Surfside Beach and the massive South Padre Island. 
On warm days you'll enjoy swimming, sunbathing and surfing. You can hike to the nearby Padre Island National Seashore. Visit the nearby USS Lexington Museum, where you can explore a retired aircraft carrier. 
Check out the Corpus Christi Botanical Gardens. Here you'll explore various gardens, including a Japanese garden, a butterfly garden, and a fragrant rose garden. 
Overall, the coast is more than a state of mind for those living in Corpus Christi. To them, it's a state of mind. Corpus Christi isn't that big; you can check every part of the city and enjoy what it has to offer. 
7. Big Bend National Park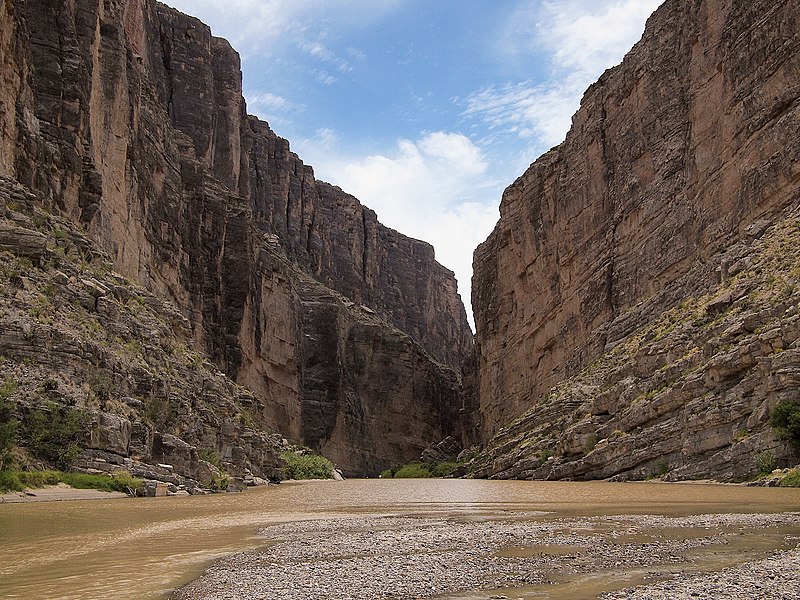 Highlights 
Scenic drives 

Explore the backcountry

Day hikes 

Camping 
The park is among the most popular in USA. It's in southwest Texas and includes the Chihuahuan Desert and Chisos mountain range. 
A trip to the Big Bend National Park is a great choice for anyone that wants to experience the most magnificent natural wonders. 
This massive national park is home to many stunning landscapes, including towering mountains, colorful deserts, sparkling rivers, and massive canyons. Enjoy a fantastic night sky view and see the endless expanse of stars above the desert. 
There are over a hundred bird species in the solitary mountain range. You'll enjoy the tenacious cactus bloom in the desert and the diversity of species. 
You can visit the nearby Hot Springs Resort to relax in the hot springs. 
8. South Padre Island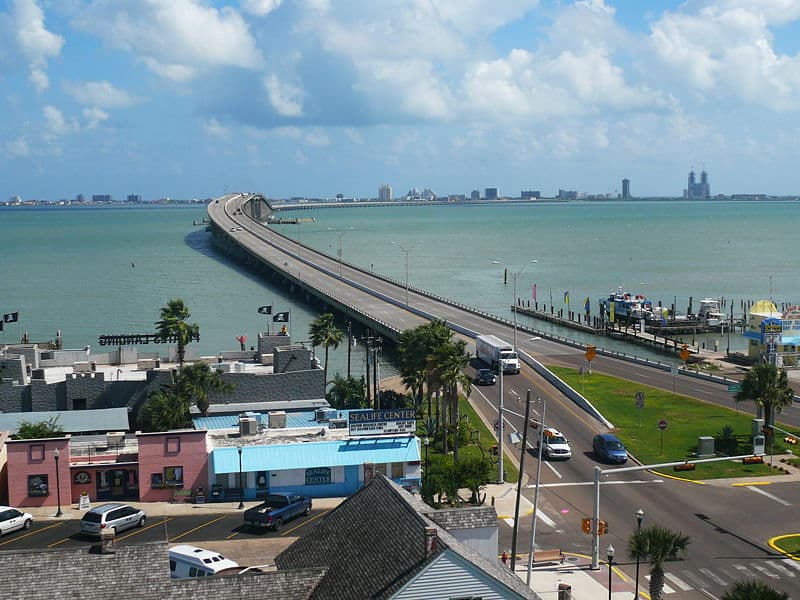 Highlights 
White sands and clear waters

Amazing waves

Nightlife

Fishing 
South Padre is known for its calm waters and beaches. While here, you can visit the Birding and Nature Center, which features a five-story watch tower. From the tower, you'll have an impressive view of migrating birds.
For those wishing to visit Texas, you should try South Padre. It has a great beach area. 
The beach is clean and beautiful, with soft white sand. Its gulf water is so clear. However, the weather varies in these places but rarely gets below 62 degrees. 
South Padre overlooks the Blanca Beach Park, so the fishermen, surfers, and beachgoers can check daily conditions. This place has the best surf in Texas and the biggest, most powerful, best-shaped, and most consistent waves. You'll enjoy surfing year-round in the clear waters. 
While South Padre is popular for relaxing on the beach and enjoying the sun, the nighttime is for partying. If you're after some fun/ evening activities, the island has amazing live music and bars. 
9. Galveston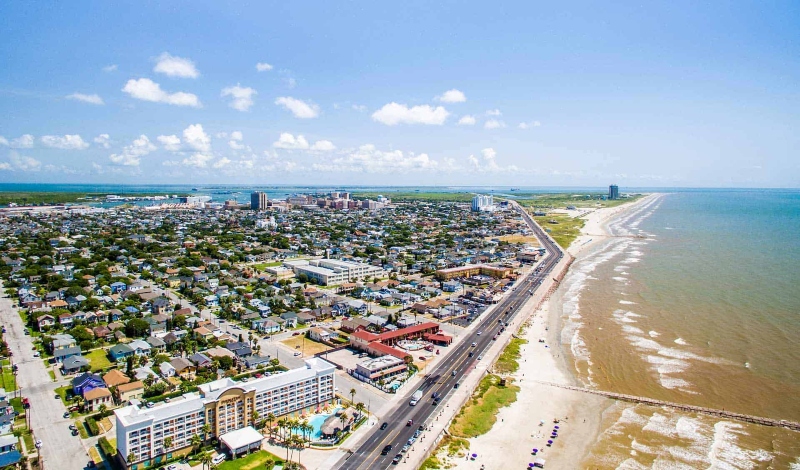 Location: 

Gulf Coast, Texas

Check site:

Galveston

 
Highlights 
Historic architecture

Interesting art

Chic boutiques

Ghost legends  
Galveston Island is an amazing place to visit while in Texas. The island has cool loads of inexpensive fun, which includes cheap accommodations and dining. 
Galveston is popular for its long sandy beach (32 miles), known as Seawall Beach. The beach has the longest continuous sidewalk, so you'll have beach fun. 
During the day, you can stroll along the seawall or enjoy a beach volleyball game. You can play in the sand, build sandcastles, and surf. Galveston has several museums with low admission prices. 
The most famous are Galveston Railway Museum, Tail Ship Elissa, Texas Seaport Museum, etc. Lastly, you'll enjoy watching the beautiful sunset over the glorious ocean. This is entirely free all year round.
10. Houston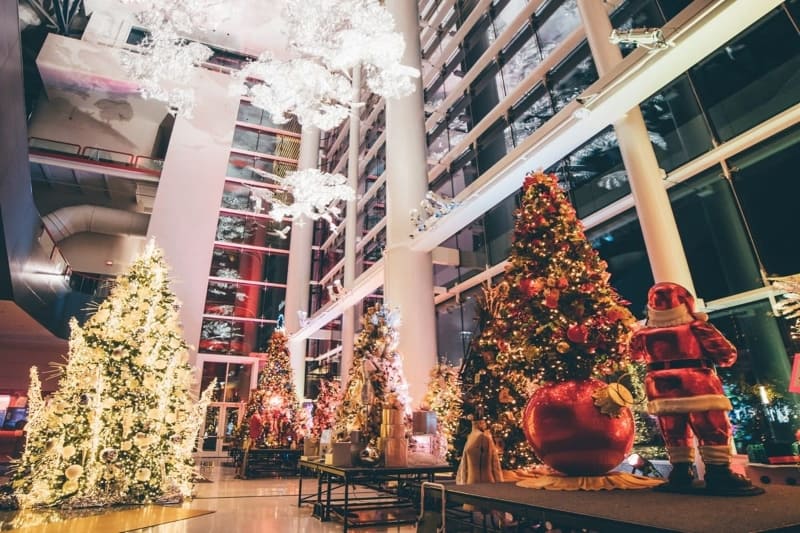 Location:

Texas

Check site:

Houston

 
Highlights 
Exciting day trip 

Family-friendly adventure

Dining and shopping 

Nightlife
If you love big cities, you'll find Houston quite interesting. The city has many amazing things to keep you busy during weekends. 
That's from free events, quirky bars, and public parks to cheap eateries. Houston is simply one of the best places to visit while on a budget. 
If you want free entertainment, you can visit the Miller Outdoor Theatre. The Houston Museum District has free concerts, cultural performances, and film screenings year-round. 
When it comes to parks, some Houston still stands out. You can visit Sam Houston Park, which features restored historic houses from the 19th and 20th centuries. You can take free self-guided tours or pay $15 for 3 guided house tours. 
The city also houses several museums with everything for all. Both Menil Collection and Contemporary Arts Museum offer free exhibits. 
Around sunset, you should visit the Waugh Drive Bridge; from here, you'll witness thousands of bats take flight for the night. 
11. Dripping Springs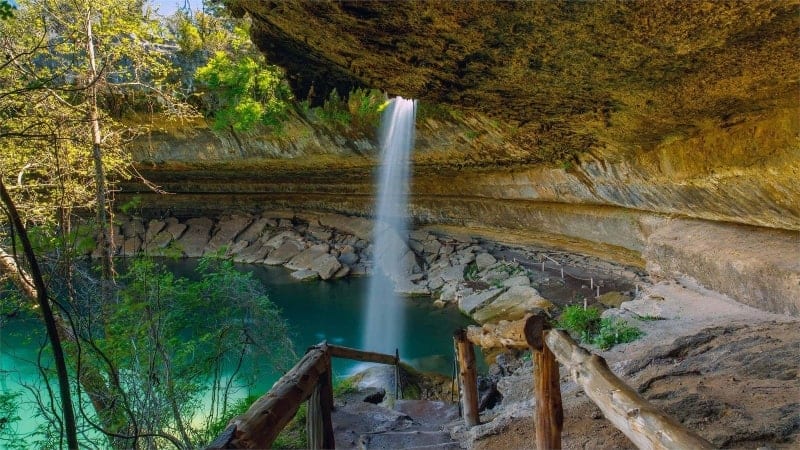 Highlights
Parks and nature

Amazing hiking trails 

Live music
Stay and dine 
Dripping Springs is one of the most loved summer getaway destinations in Texas. People love the destination because of its many outdoor recreational activities, amazing wedding venues, and good wineries. 
Dripping springs will surely make the best romantic getaway for a couple on a budget. It's because most things are cheap or free to do here. While at Dripping Springs, you can't miss the Hamilton Pool, which is among the top attractions in Texas. 
You can hike to its stunning cave with a 50-foot waterfall, but you have to make a reservation beforehand. The nearby West Cave is also worth visiting, but you must book a guided tour before visiting. 
Other outdoor activities at Dripping Springs include off-road biking trails, hiking, campground, and more. If you're a mountain biker or rock climber, head to Reimers Ranch. 
The town has a historical part that you can stroll around. While in the town you can sample some local food, and window shop. 
Check out the Olive Orchard at Texas Hill Country Olive Company. Here you can taste olive oil and sip on some fine wine. 
12. Brazos Bend State Park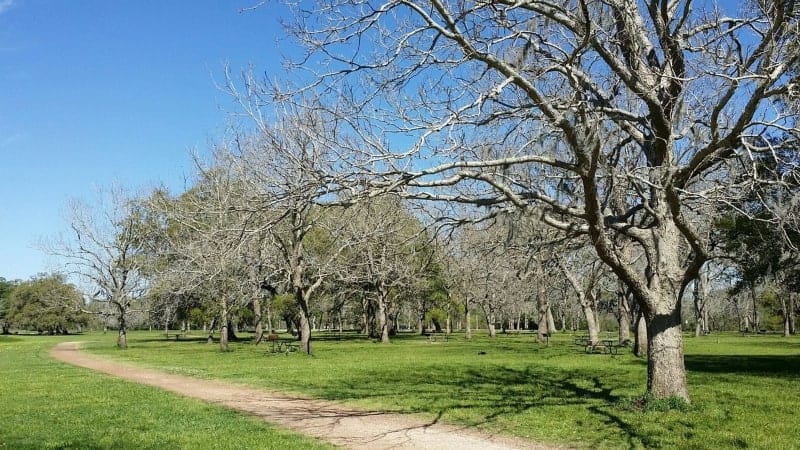 Highlights 
Bike riding 

37 miles of trail – wheelchair friendly

Horseback riding 

Campsite, cabin, screened shelter
The Brazos Bend State Park spans across 5000-acre and features ancient coastal live oak. At Brazos, you have guaranteed alligator sightings. 
The park is a great fishing vacation spot with 6 lakes and free interpretive hikes during weekends. There are numerous hiking and biking trails in the park's diverse terrain. 
You can always explore them on foot or with a bike. The nature center has a hands-on alligator discovery area, an aquarium, a touch table, and snakes. 
You shouldn't miss the "Saturdays at the George" program. The program is $10 and entails educational programs, stargazing, telescope viewing, etc. 
The park has primitive camping sites and sites with electricity, water, and screened shelters.
13. Glen Rose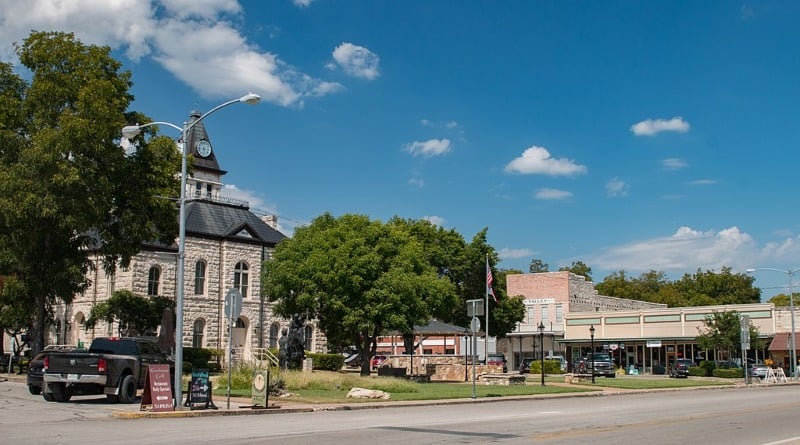 Location:

Somervell County, Texas

Check site:

Glen Rose

 
Highlights 
Wildlife safari

Big Rocks Park

The Noah's ark replica

Golfing 
This destination is just an hour's drive from Fort Worth, making it a great destination. It also has several budget-friendly activities to do. 
Glen Rose is great if you're looking for something romantic and affordable. While at Glen Rose, you can stay at Inn on the River, which offers a beautiful bed and breakfast for under $100. 
It includes a gourmet two-course breakfast at this cost. Some free or affordable activities at Glen rose include mountain climbing, visiting the historic square, parks, etc. 
14. Crockett Family Resort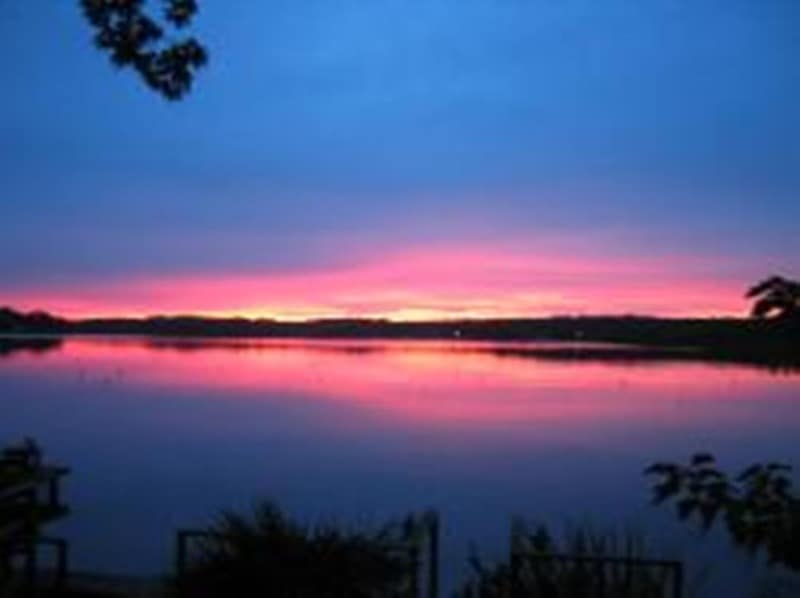 Highlights 
RV Park and campground 

Clubhouses

Park models

Boat ramp 
The resort is one of the most visited in Houston County Lake. That's because it offers an inexpensive getaway for families and individuals. 
The resort is particularly ideal for fishing enthusiasts. Other amazing, affordable, fun activities include golfing, gliding across the lake, swimming in the pool or lake, playing shuffleboard, etc. 
You can also camp in this resort since it has tent sites, cabins, and RV sites. In addition, the resort has a bait shop, a grocery store, and a restaurant. 
15. Meridian State Park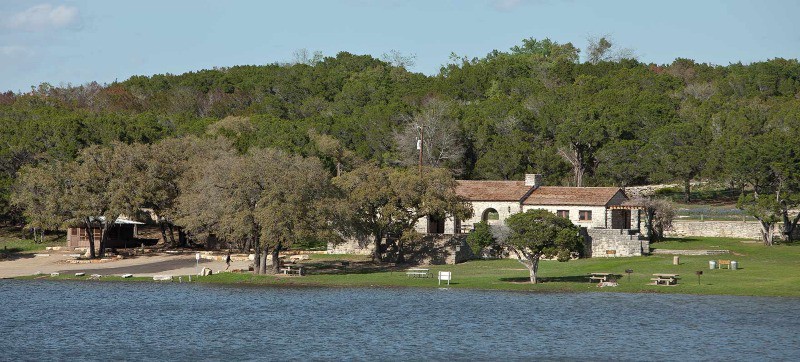 Highlights 
Explore trails 

Camp overnight

Paddle

Hiking 

Birding
You'll love the elevated meridian state park trails and cliffs during spring and summer. The reminiscent of the Pacific Northwest is also another incredible thing. 
All these make the Meridian State Park a wonderful and refreshing place to experience, especially during summer. 
There's a 72-acre lake in the park, and here is where most activities happen. You'll always come across paddlers and swimmers. 
You can also enjoy cheap camping and RV sites with full waterside cabins and hook-ups from where you can fish. There's a 5-mile trail around the lake for hiking enthusiasts. 
Conclusion
The article lists the best cheap weekend getaways in Texas that will offer you the fun you need. However, note that you must research and be creative to have an inexpensive weekend getaway. 
Other things that can make your trip more affordable include Airbnb, bringing food, inviting friends, and sharing costs. You should also check for any free but interesting events in the area.